Petrol and diesel powertrains
Well established. And future-ready.
From humble beginnings, the technology behind internal combustion engines has developed at an exponential pace, toward more power and torque, but also toward greater efficiency and emission reduction. Hyundai has evolved as a global leader in all of those areas.
What is the difference?
Diesel engines work by compressing the air inside the cylinder. This increases the air temperature enough to ignite the atomised diesel fuel injected into the combustion chamber. Petrol engines use spark plugs to ignite the air-fuel mixture.
Hyundai petrol engines.
From the 1 litre, 3-cylinder multi-point fuel injection petrol engine with 67 PS in the new i10, to the 2.0 T-GDI engine with 280 PS in the new i30 N - Petrol engines are available across the majority of the Hyundai Line-up, including Hybrid and Plug-in Hybrid variants. This variety ensures petrol engines remain an efficient, convenient choice for most consumers.
Hyundai diesel engines.
The fuel economy of Hyundai diesel engines (especially with the 48 V mild hybrid option) means they are a good choice for you if you drive a high annual mileage or cover a lot of miles on the motorway. Or if you require the higher torque of a diesel in your activities.
Future-proof engine technology.
All new Hyundai petrol and diesel engine models in Europe meet Euro 6d emission standards.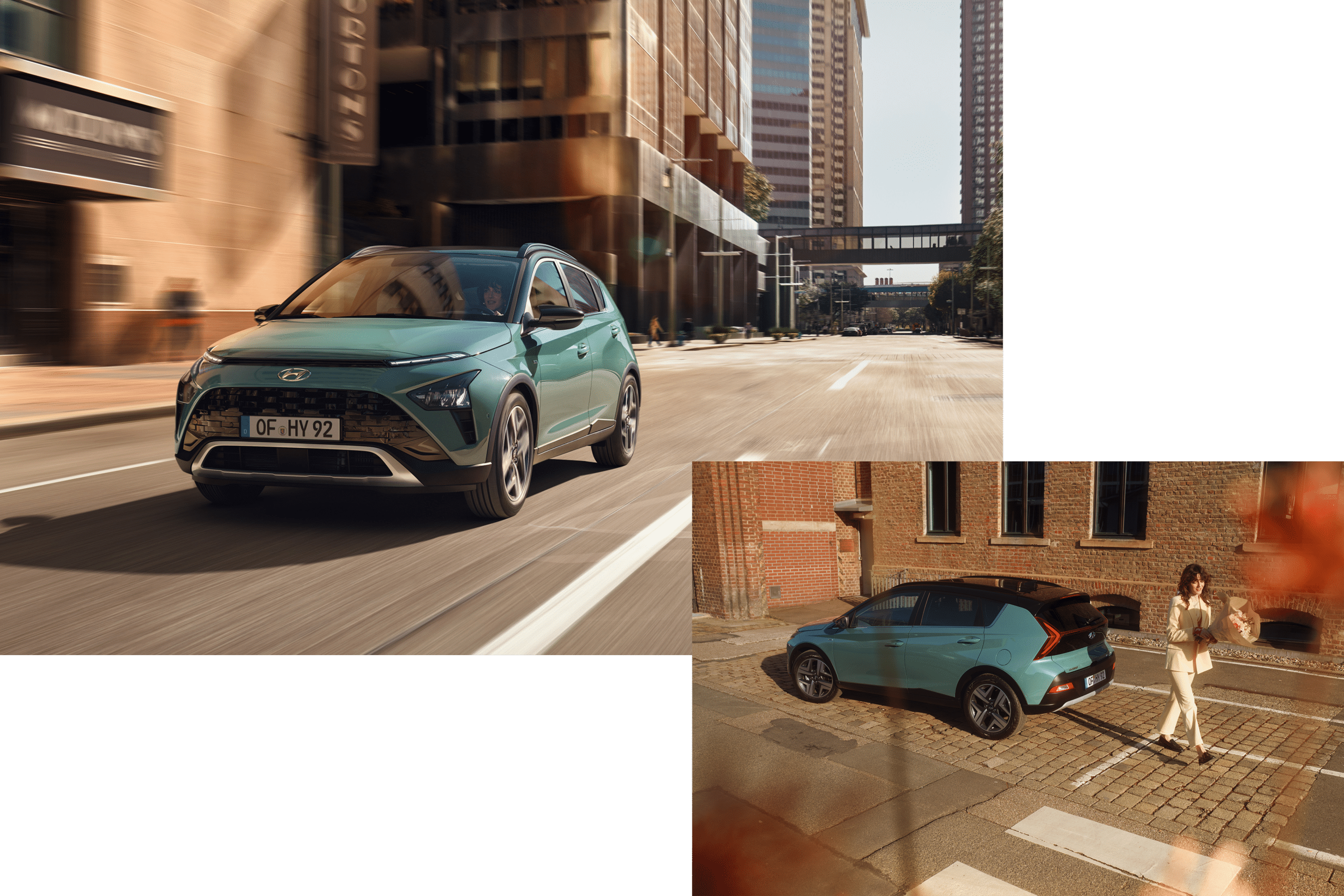 Modern engine technology: Smartstream

.

'Smart' technological objectives of saving fuel, improving performance, and reducing gas emissions were applied to every step of the 'Stream' when Hyundai engineers developed our latest powertrain technology: the stream of air and fuel injected in the engine, and its explosive power delivered to the wheels via the transmission.
Smart transmission technologies.
In internal combustion engine vehicles, transmissions serve the important role of situationally adjusting the engine RPM to allow controlled application of power. Appropriate shifting of gears lets the engine continuously function at high efficiency, improving both performance and fuel economy..
8-speed wet Dual-Clutch Transmission (DCT).
Dual-Clutch Transmissions (DCT) combine the advantages of manual transmission and automatic transmission. Their fast shifting and highly efficient power delivery combines the convenience of automatic with the fuel efficiency of manual transmissions. Wet DCTs use oil to cool the clutches, withstanding the higher torques of our most powerful engines.
Smartstream
Learn more about the ever-evolving world of modern powertrains.
48V mild Hybrid
The 48V mild hybrid powertrain system supports the combustion engine, adding electric power during the different stages of driving. Find out more about this innovative fuel-saving system.
Intelligent Manual Transmission (iMT).
Designed specifically for mild hybrid engines, the iMT increases fuel efficiency by automatically engaging coasting mode whenever you release the accelerator.
Performance Powertrains: Hyundai N.
Hyundai N models push the limits and let drivers discover how much fun one can have behind the wheel. N was developed to deliver thrilling cornering abilities coupled with everyday sports car drivability.
2.0 T-GDi with 280 PS.
The i30 N's flat power tune provides more torque and power at lower RPM's, utilising more of the engine's potential in everyday driving situations. The Performance Package now comes with 280 PS. The wet-type eight-speed dual clutch transmission with paddle shifters promises more control and faster shifts. Max. torque: 392 Nm. Top speed: 250 km/h.
2.0 T-GDi with 250 PS.
With the standard trim, the new i30 N is equipped with a six-speed manual transmission and delivers a maximum power output of 250 PS with a maximum torque of 353 Nm. Top speed: 250 km/h.
1.6 T-GDi with 204 PS.
The newest generation 1.6-litre turbocharged GDi engine with six-speed manual transmission (using CVVD technology) delivers a maximum output of 204 PS and a maximum torque of 275 Nm.
Efficient and powerful: our petrol and diesel engines.
Hyundai offers a wide range of highly efficient and powerful internal combustion engine, which are designed to meet a variety of personal preferences and regulatory guidelines.
Discover more Hyundai powertrains.
From hydrogen fuel cell electric powertrains to electrified engines like a 48-volt mild hybrid, hybrid, plug-in hybrid or an all-electric vehicle, you can find more information here.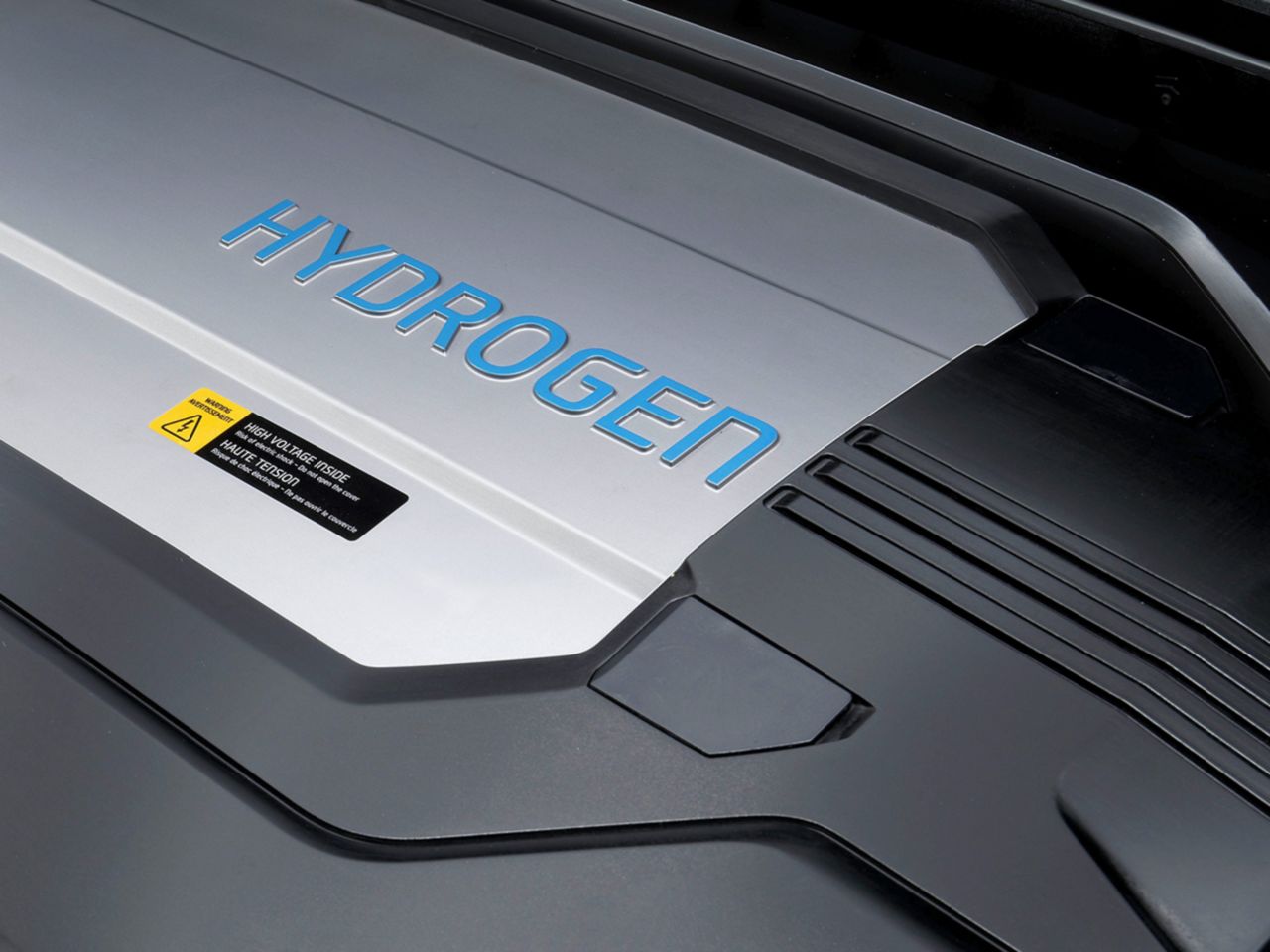 Fuel cell electric powertrains

Battery electric powertrains
Hybrids & plug-in hybrids