A Passion for Progress
The "can-do" spirit is at the heart of Hyundai's heritage. It's the attitude of progressing, no matter what. It's the persistent curiosity for what lies ahead. Of always chasing the next. What was once a man's desire for better, is today the ethos of an entire company.
We have come a long way. And we won't stop here. Next awaits.
1931
Chung Ju-yung, the founder of Hyundai, was born in the village of Asan, located about 30 miles north of the current demilitarized zone (DMZ) in what is now North Korea. As the oldest child of farmers he was expected to take over the family with 6 younger siblings. However, he decided to look for opportunities. He therefore fled his home three times – the last time in 1931 at the age of 18 – hoping to be able to provide a better life than his family. The first time, at the age of 16, he and a friend reached the town of Kowon and took up jobs as construction workers, Chung realised his passion for civil engineering. It went well for two months until his father learned of Chung's whereabouts and took him back. The second time Chung and his friend were betrayed by a stranger who promised them jobs, but took all of their money instead.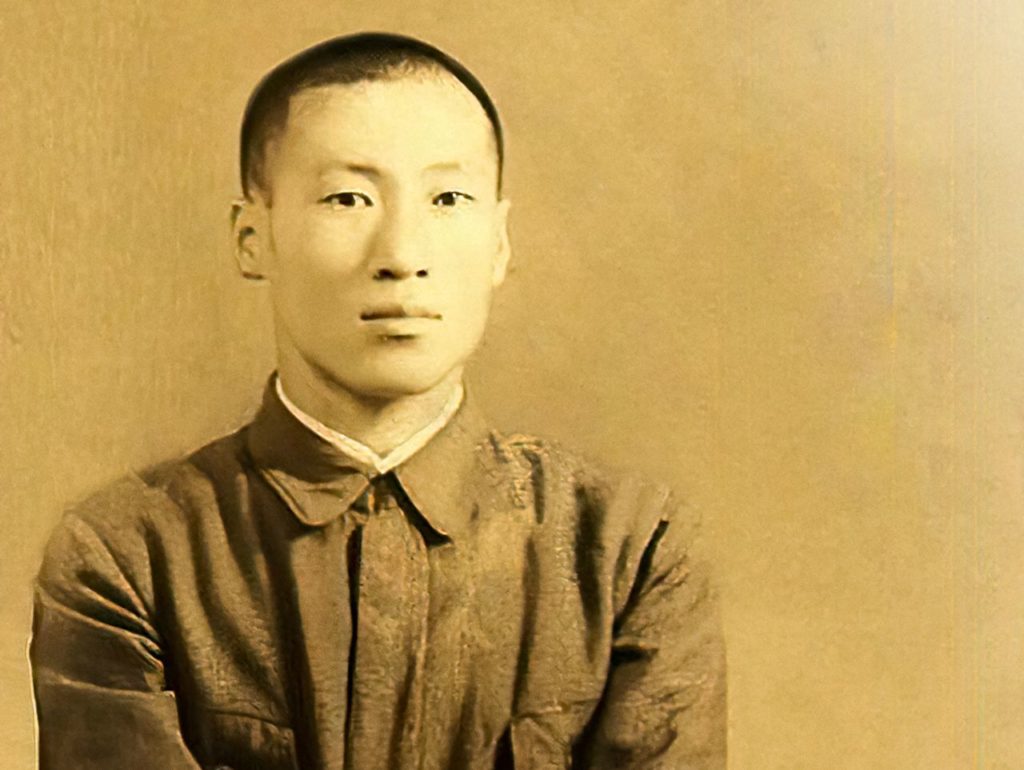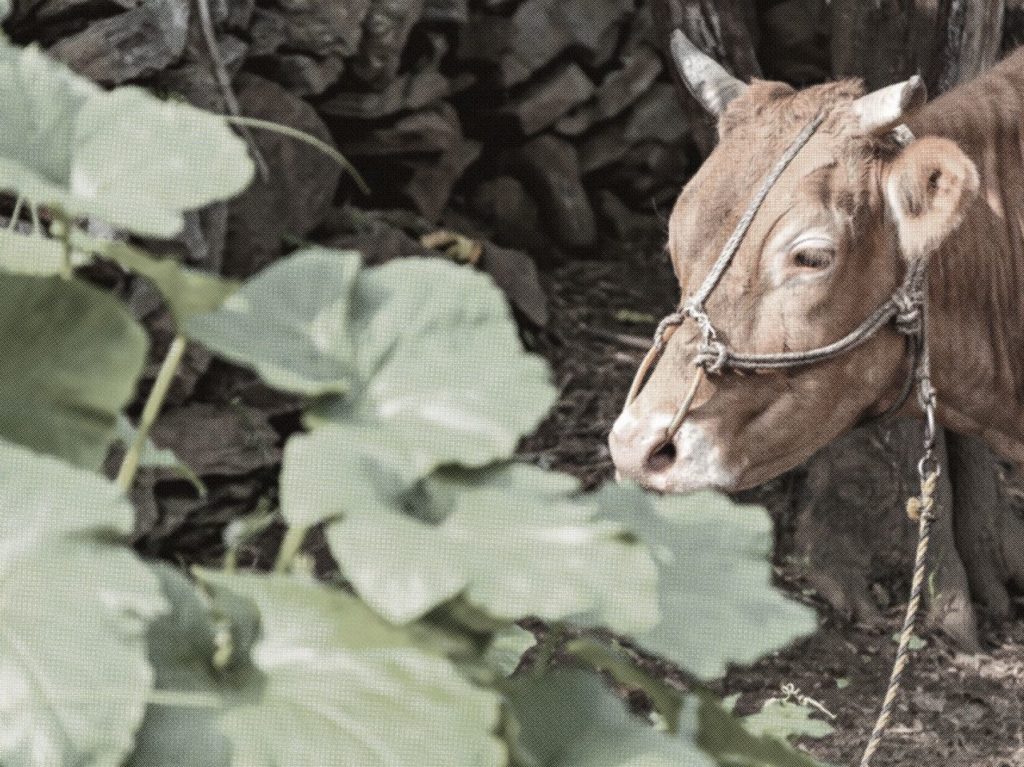 1933
After a year helping his father on the farm Chung tried to leave home in pursuit of a better life for his family. He managed to get a train ticket to the capital by selling one of his father's cows. After he had Arrived in Seoul, Chung hoped to start a career as an accountant and therefore went to a local bookkeeping school. He read a lot about a certain Abraham Lincoln who had managed to make a name for himself despite coming from a rather poor background. Two months later he was found by his father who took him back to his hometown, again.
1935
Back in the country, however, the father realised his son's relentless desire to see the world – and eventually let him go. From 1935 on, Chung persevered in various fields, from working as a dock worker, carrying stones to delivering rice- which required him to learn how to ride a bike. Thanks to his passionate dedication and his unwavering vision, Chung became the owner of the shop within two years. But then another challenge came up: rice trade was forbidden in Korea.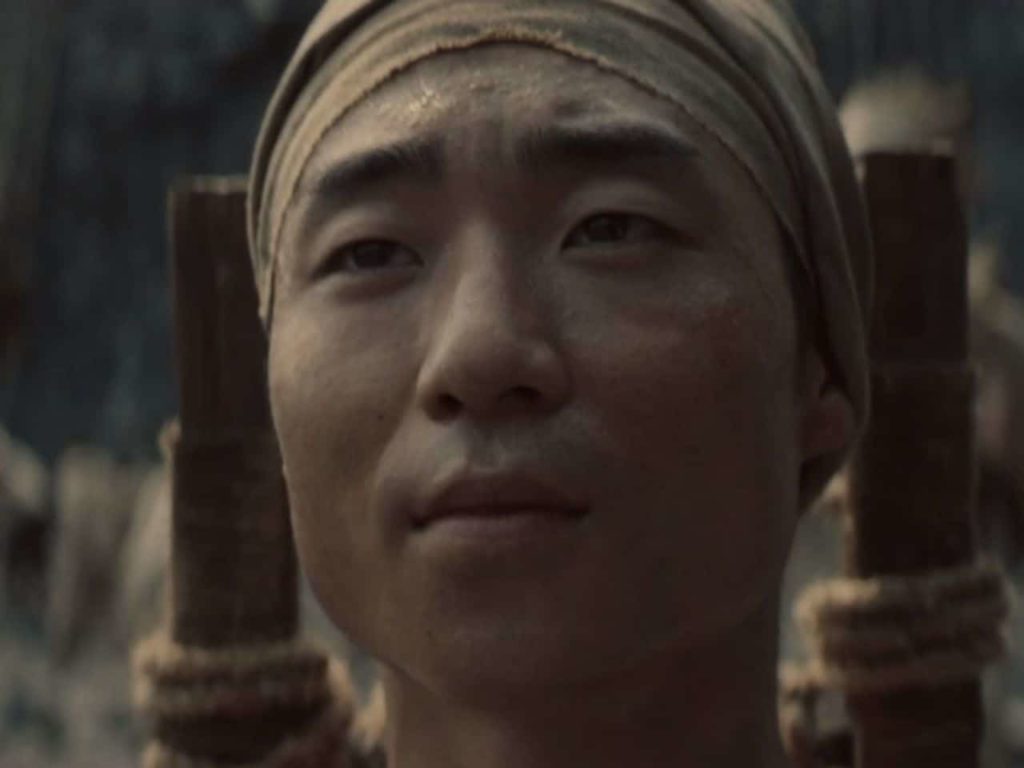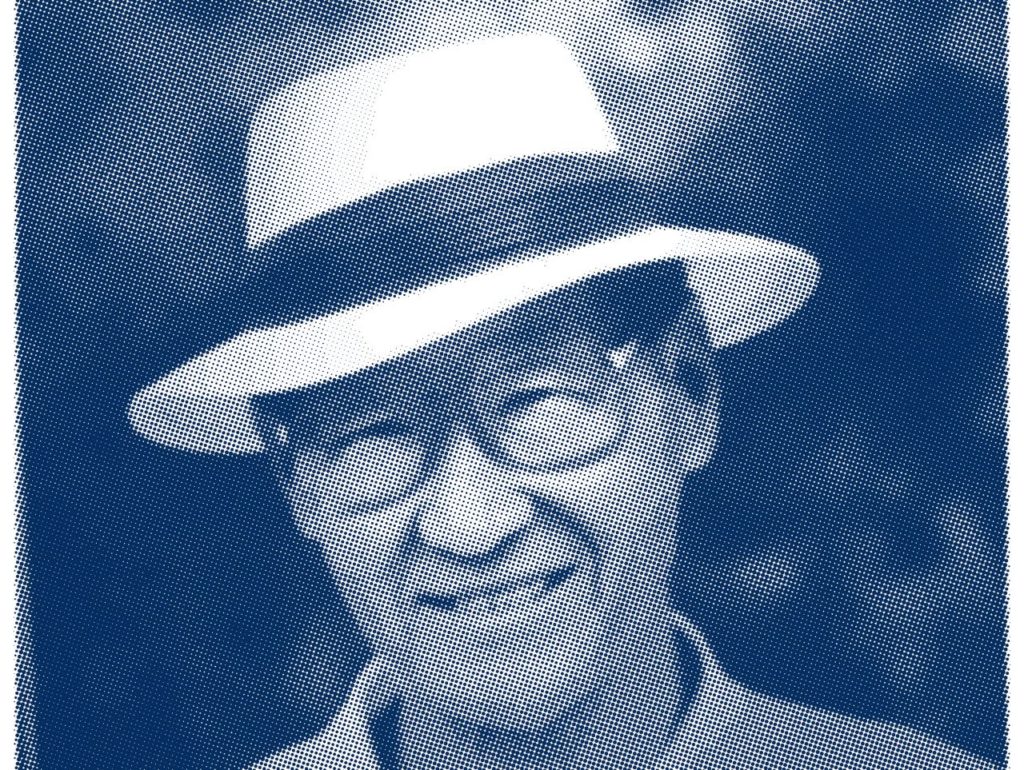 1940
With the rice trade forbidden, Chung soon began a search for "something else to do that did not require large capital, but would yield high returns". In 1941, he started a car repair shop in Seoul, his first contact with the automotive world. Even in the early 1940s, Chung's company was just like Hyundai today: quick and efficient. He later said with pride, "we repaired in only five days what took other companies twenty".
1947
Within three years, the number of employees rose from 20 to 70, which is why the government decided to merge Chung's business with a steel mill to support war efforts. In 1947 he started his fifth job as founder of the Hyundai Group by entering the building trade. As a government contractor, his company "Hyundai Engineering & Construction" was part of the country's rejuvenation – which of course included building roads. Chung quickly realized that if "roads are the country's veins, cars are the blood running through them". Chung, a farmer's son who was never afraid of facing obstacles and starting over and over again, played an important role in rebuilding Korea and making his original vision a reality: "If someone asked me what is the motivating force for Hyundai – a desire for better." And what about the cow? Shortly before his passing, founder Chung repaid his debt by gifting his country 1001 cows in a symbolic gesture: a tribute to his beloved father who made all of this possible.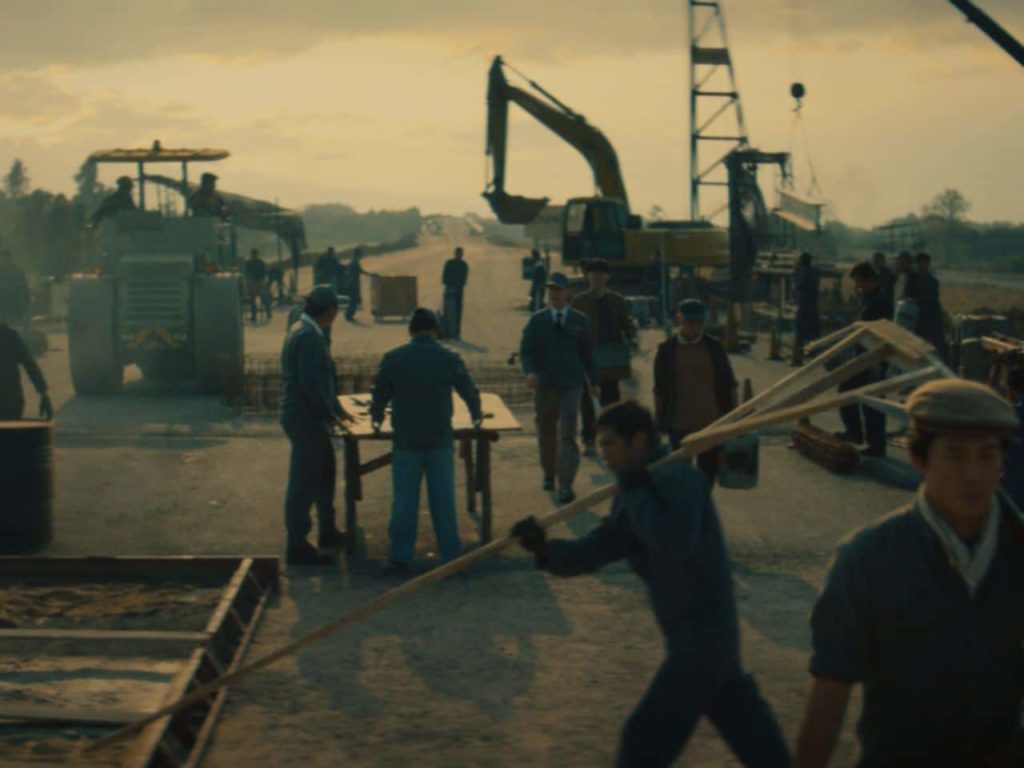 Establishment of the Hyundai Engineering and Construction Company
In 1947, the Hyundai Engineering and Construction Company was founded. The name 'Hyundai' means 'modern times', deriving from the Korean word 'Hyun' (현) which means 'modern' or 'present' and 'Dai' (대) which refers to 'era' or 'generation'.
1967
In 1967, Hyundai Motor Company was founded. The following year, the construction of the company's Ulsan assembly plant was completed. Today, it is the world's largest integrated automobile manufacturing facility, with an annual production capacity of 1.6 million units. With a global vessel fleet operated by Hyundai Glovis and its own steel-making affiliate, Hyundai Motor Group controls the whole value chain.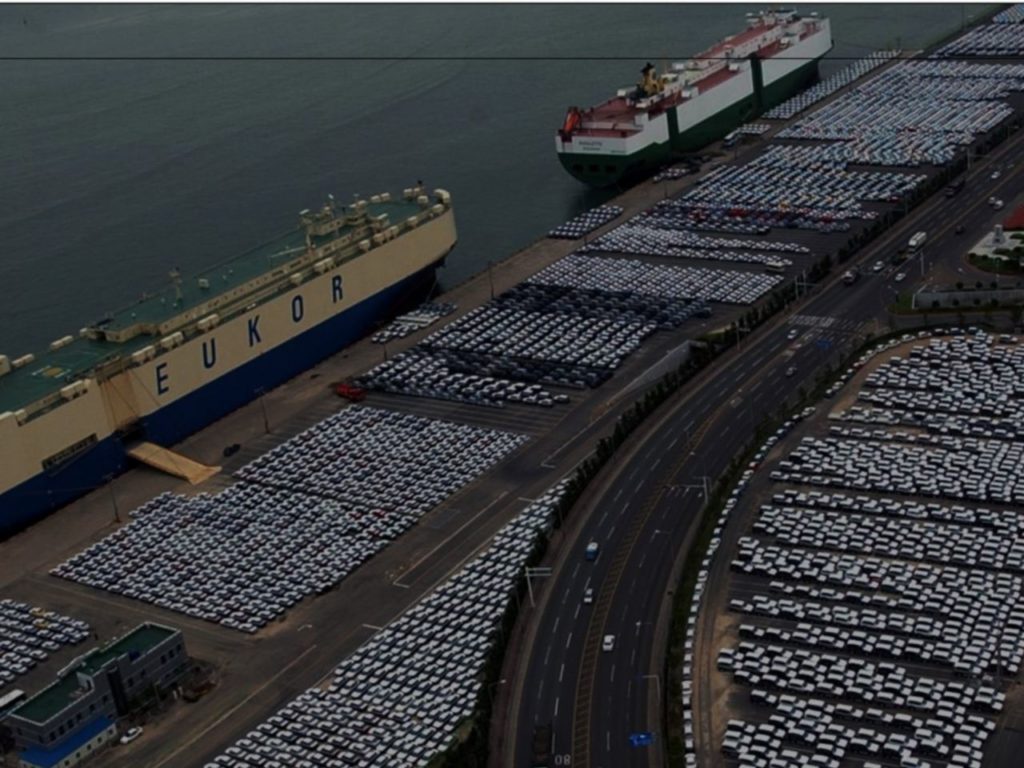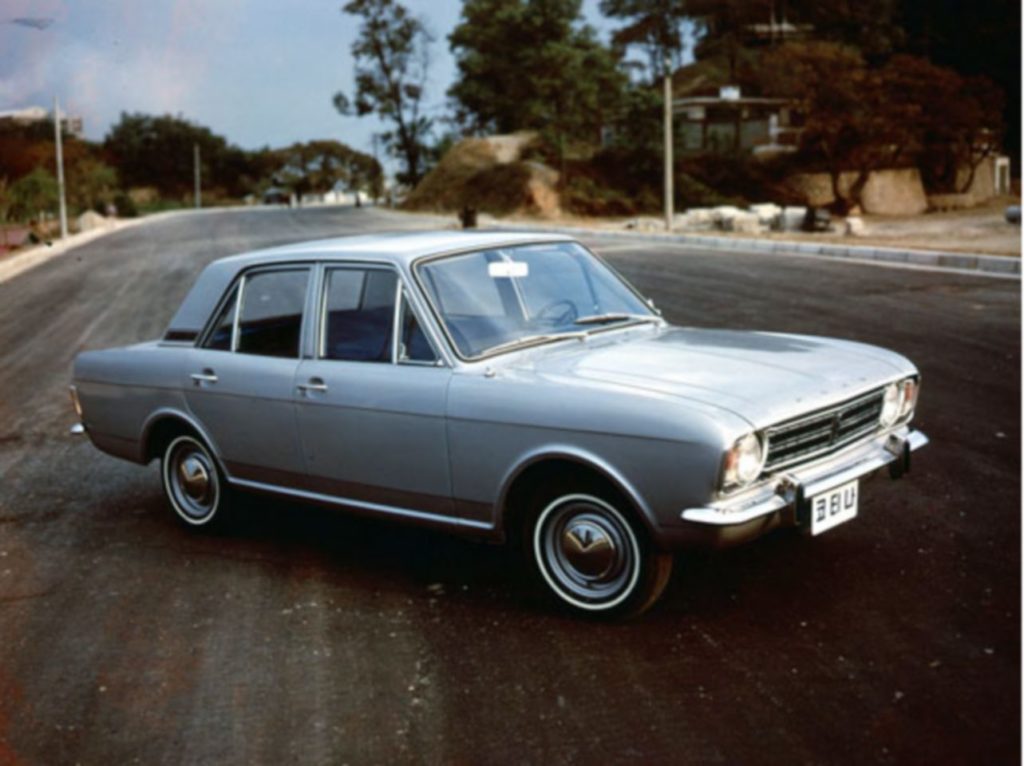 1968
In 1968, the Cortina was the very first vehicle successfully assembled by Hyundai at its Ulsan plant, in cooperation with Ford Motor Company. Hyundai set a record for the quickest time between ground-breaking and full-scale operations for any Ford assembly plant around the world – just under six months.
1975
Following the Cortina's initial success, Hyundai was determined to develop its first car. The company hired George Turnbull, the former Managing Director of Austin Morris at British Leyland, along with a team of engineers from established European automakers. Together, they designed and built the Pony, the first mass-produced South Korean car, which was introduced to the market in December 1975.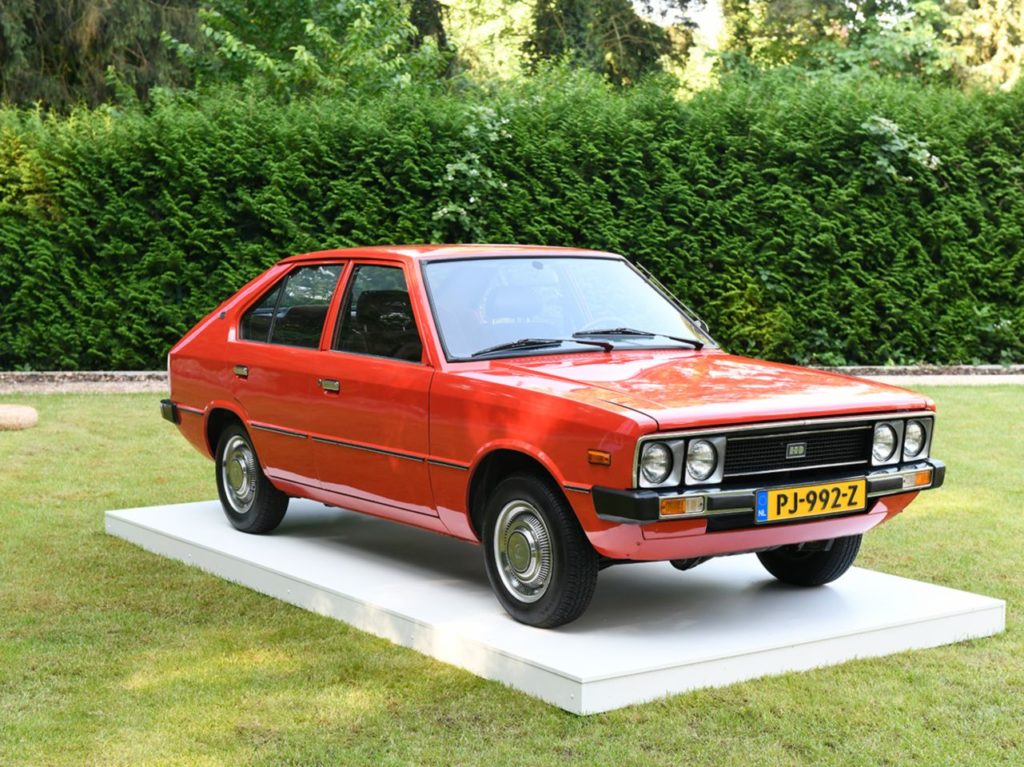 1985
The 1980s was a time of rapid expansion for Hyundai as the company became an international player and started competing with traditional automakers. The first-generation Hyundai Sonata was introduced in 1985 and in 1986, the Pony Excel became the first Hyundai model sold in the United States.
1990
The 1990s saw Hyundai experiment with a number of electric and hybrid vehicles. The company's first pure electric car was the Sonata Electric Vehicle prototype in 1991. After conducting its first experiments with hybrid propulsion systems in 1994, the hybrid-electric FGV-1 was unveiled at the 1995 Seoul Motor Show. This car featured full-time electric drive technology. Flexible-fuel vehicles were being developed in 1998, while the company's fuel cell electric vehicle activities were also started in the late 1990s.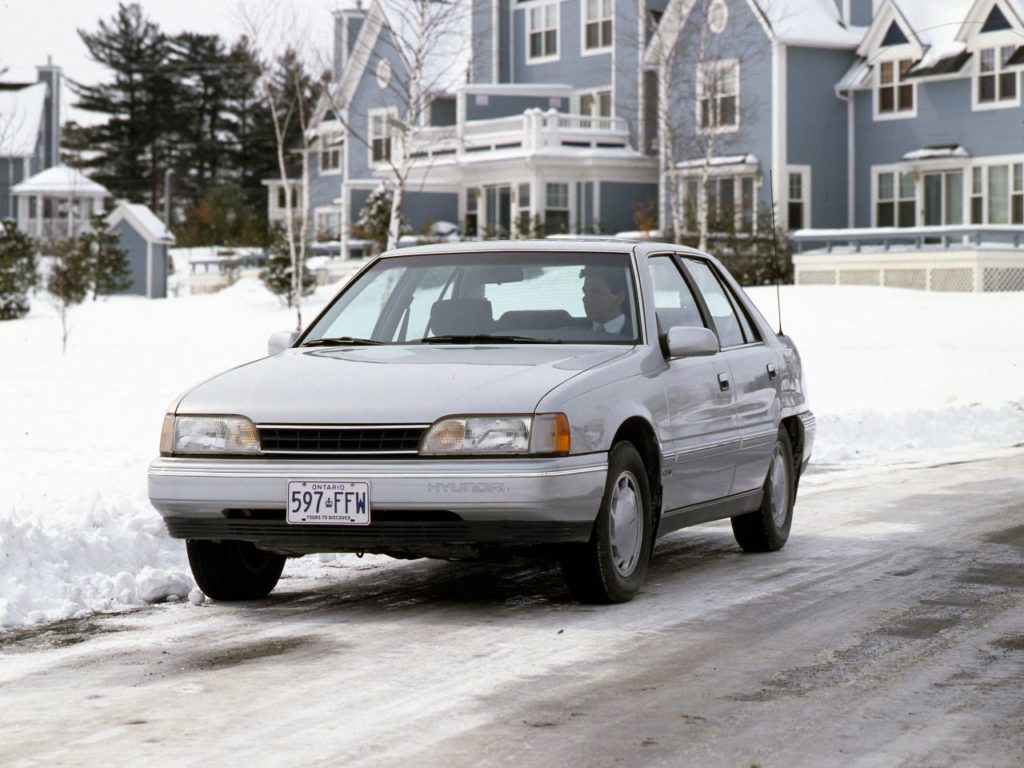 Early 2000's
By the turn of the millennium, Hyundai had begun to overhaul its image in order to establish itself as a world-class brand, investing heavily in the quality, design and manufacturing of its. The first SUV, the Santa Fe, was launched in 2000 and its success led to the introduction of the Tucson in 2004.