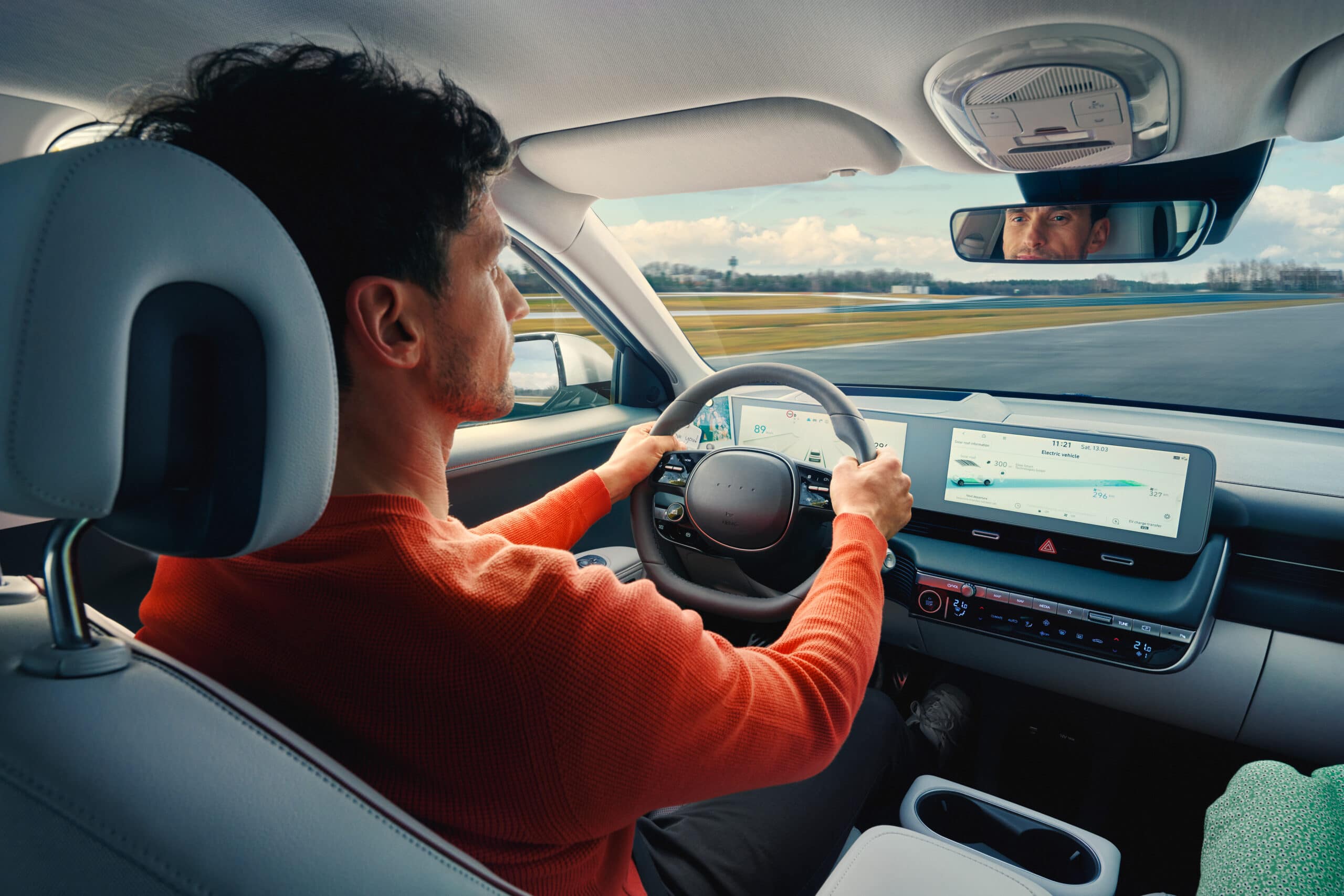 Game changing technology.
Elegantly combining amazing performance with an astonishing array of smart tech and delivering a driving range of up to 481 km – this all-electric midsize CUV is a game changer. It has been created to take you farther – with faster charging and sleeker style.
Performance
The future of electric mobility is here.
Featuring breath-taking design and driving dynamics, as well as an 800-volt battery system for ultra-fast charging, this ground-breaking CUV delivers thrilling performance – built on a cutting-edge new platform that is nothing less than a technological milestone in this era of EV expansion.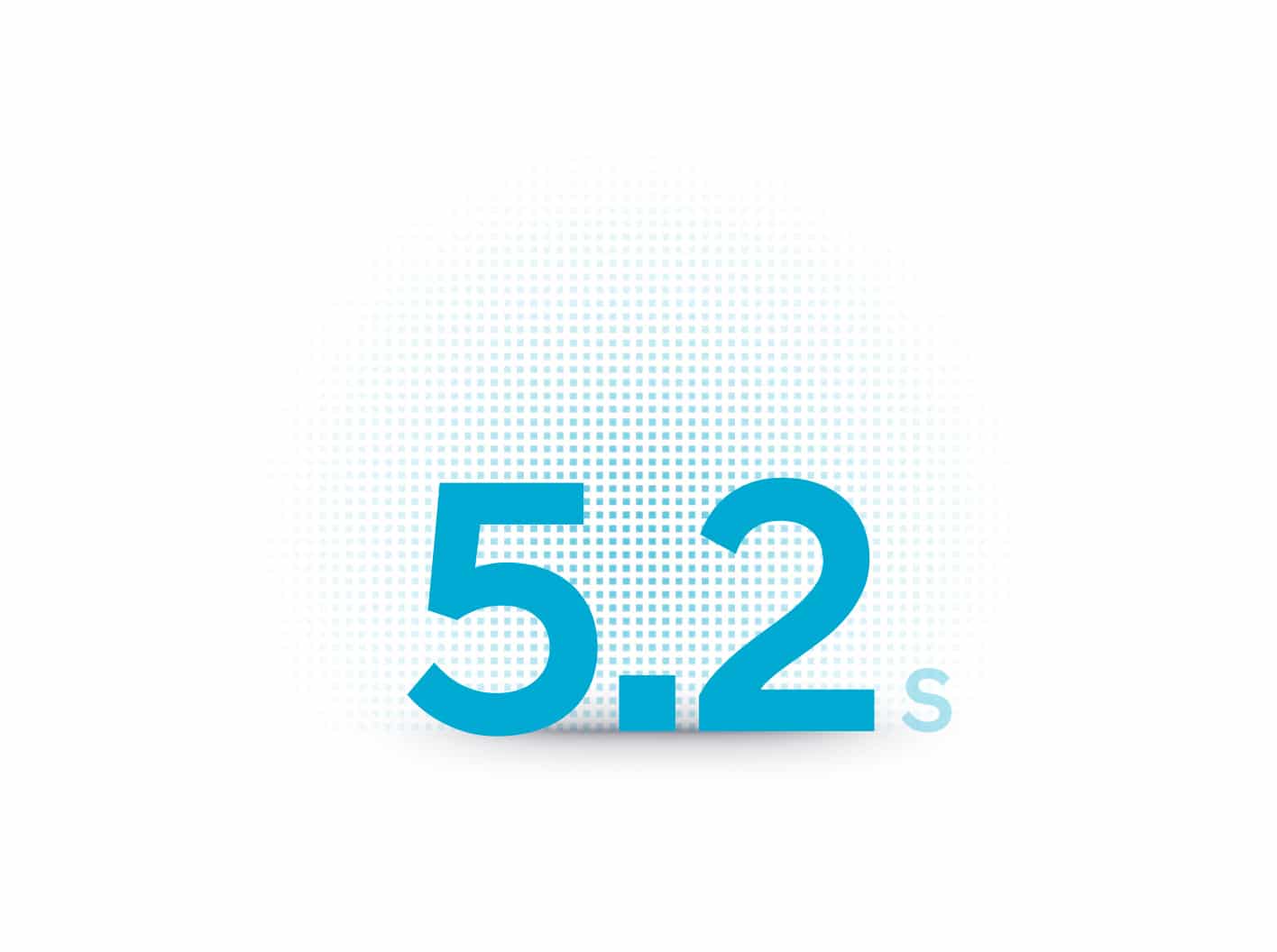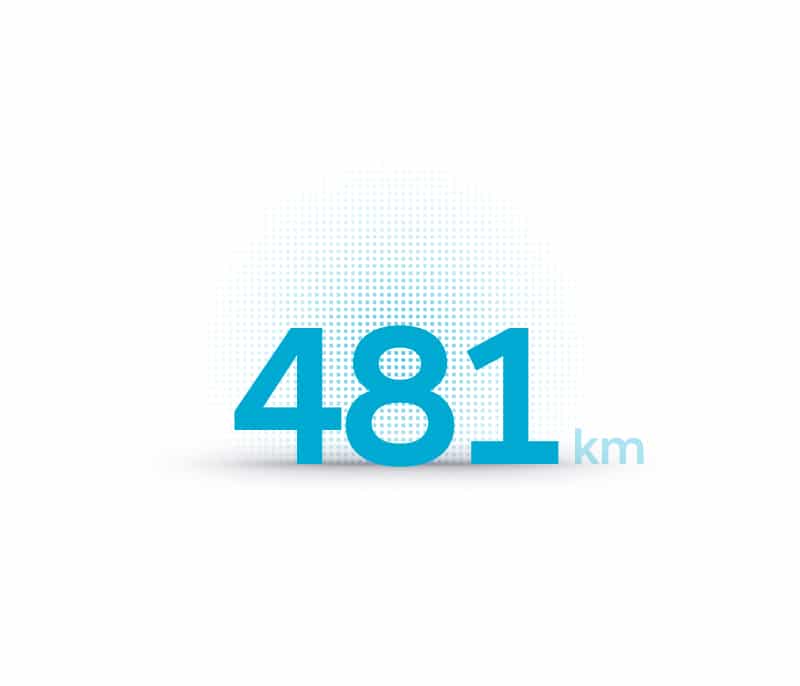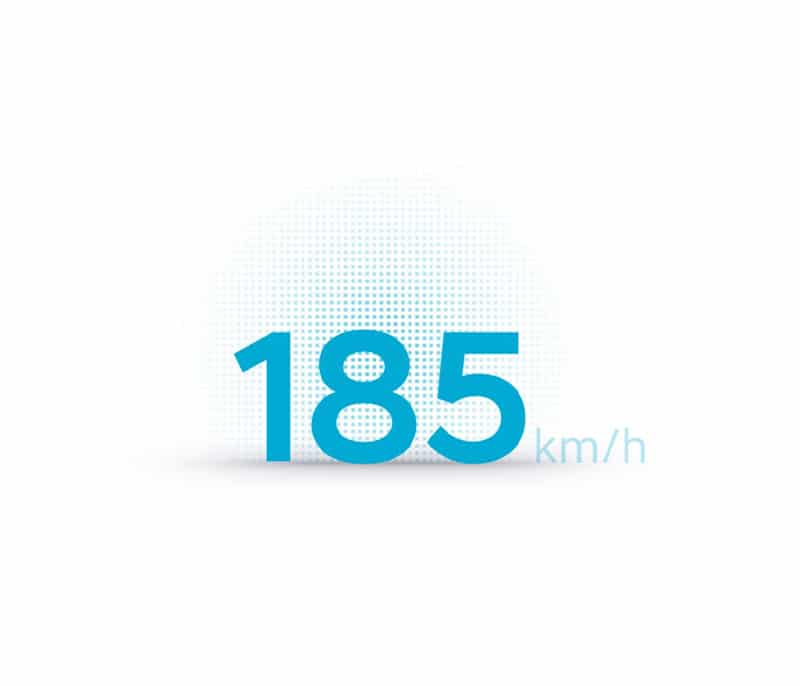 Enjoy amazing acceleration.
The IONIQ 5 delivers sporty acceleration: going from 0 to 100 km/h in just 5.2 seconds in the all-wheel drive version equipped with the Long Range battery.
Top driving range of up to 481 km.
With Hyundai's cutting-edge smart tech, IONIQ 5 delivers a range up to 481 kilometres when equipped with rear wheel drive and the long range battery.
Top speed 185 km/h.
The IONIQ 5 offers excellent driving dynamics and sporty performance with a top speed of 185 km/h.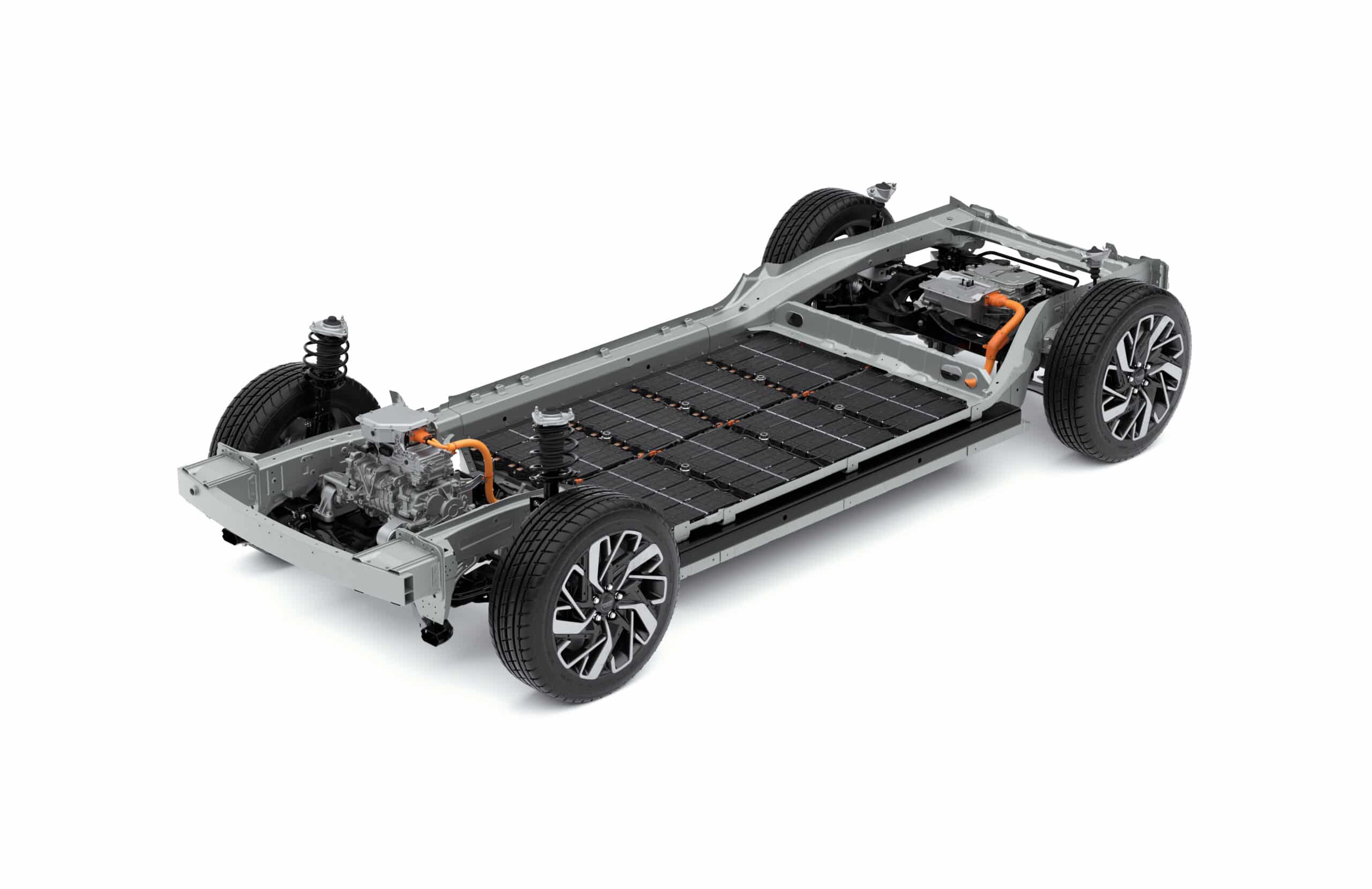 High performance 800 volt technology.
IONIQ 5 is one of the first production vehicles with an 800V battery system. It charges ultra-fast, performs consistently high, and is optimised for weight and space.
Single and dual electric motors.
Available in an all-wheel drive version with two electric motors or a two-wheel drive version with a single electric motor.
Electric all-wheel-drive (HTRAC).
Available with Hyundai's signature all-wheel drive system HTRAC, the IONIQ 5 has some serious 4x4 capabilities that will keep you moving in all kinds of conditions.
Adjustable regenerative braking.
Maximise range while driving. Paddle shifters let you adjust the level of regenerative braking – using the electric motor to slow the car and charge the battery.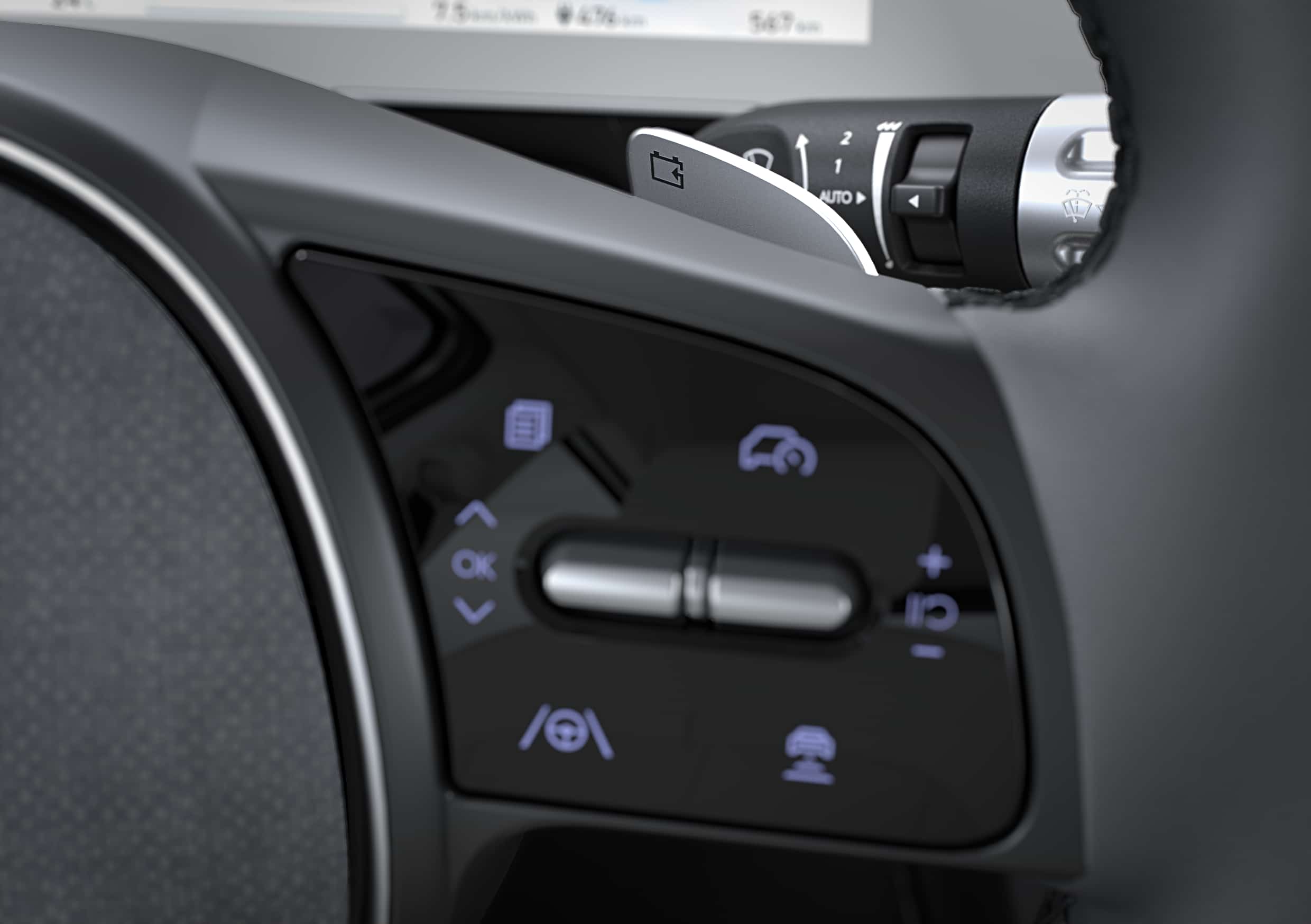 EV Platform
Leading the charge into the electric era with E-GMP.
IONIQ 5 is the first vehicle built on Hyundai's new Electric-Global Modular Platform (E-GMP). This dedicated battery electric vehicle platform enables faster charging, increased driving range, more interior space and better handling. The battery pack's position within the wheelbase ensures ideal weight distribution between the front and rear and a low centre of gravity for improved handling performance.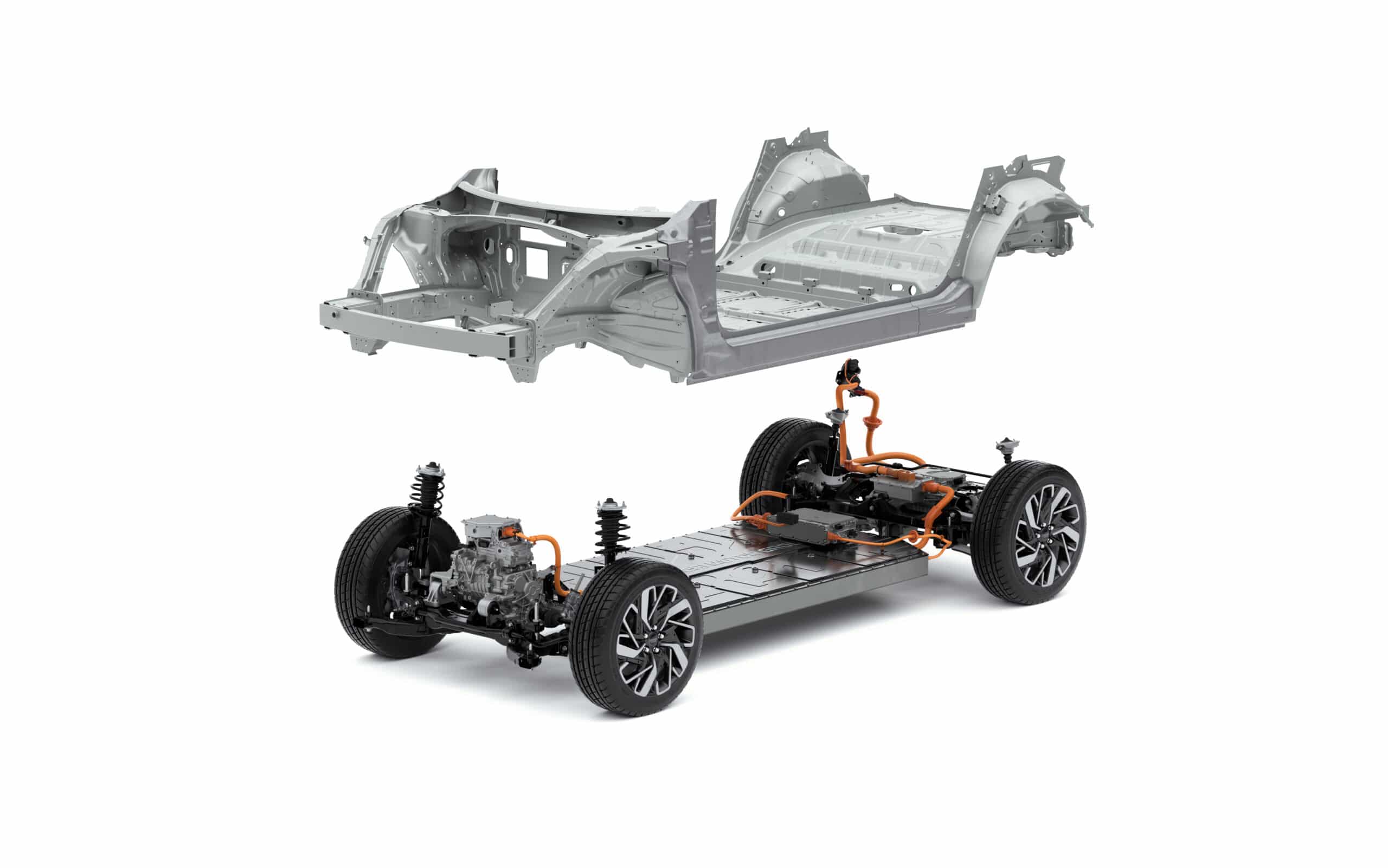 A modular concept.
E-GMP accommodates a wide range of vehicle types, driving distances, and lifestyles through a standardised battery system equipped with technology optimised for EVs.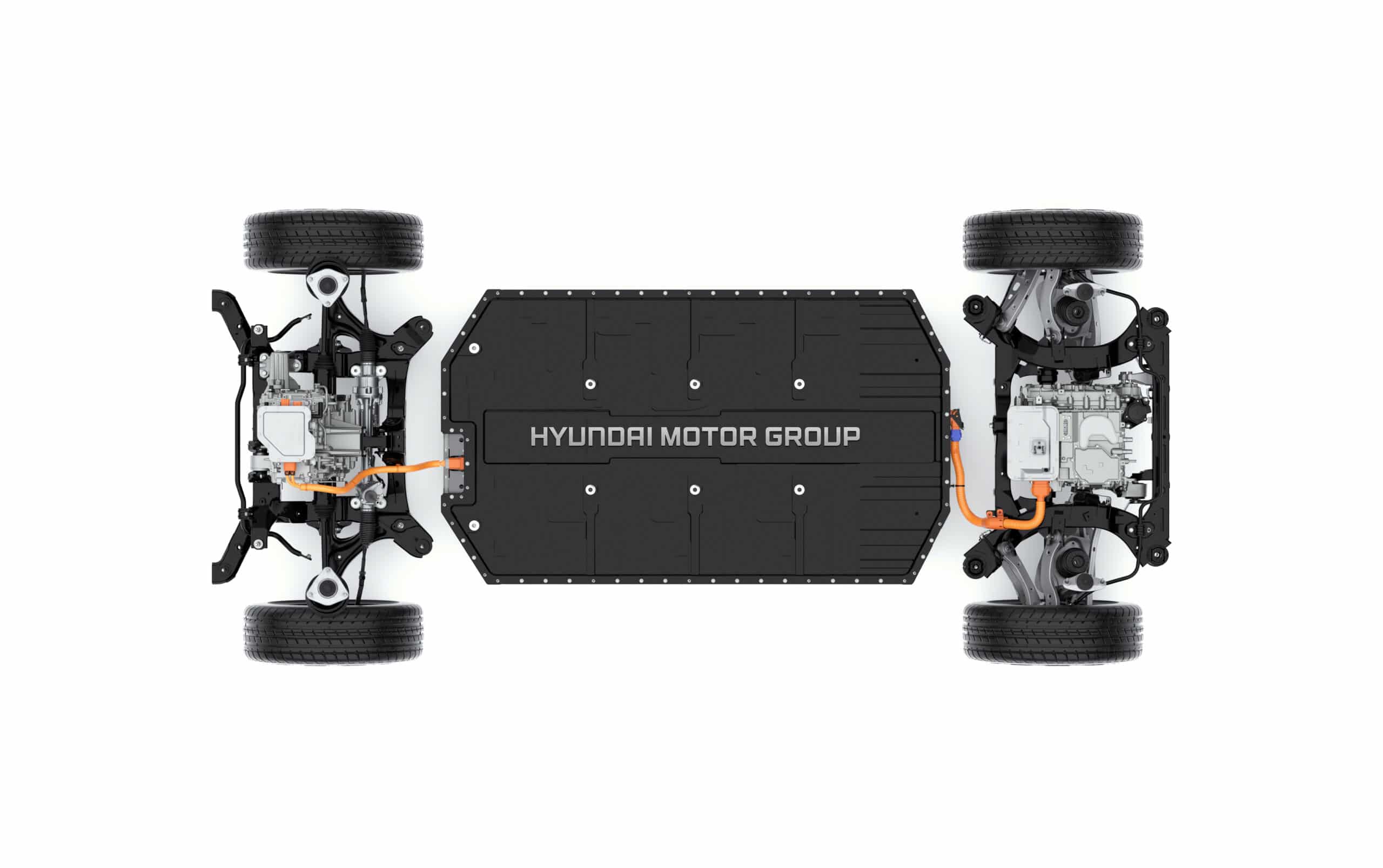 Electric Performance.
In the space freed up by removing the internal combustion engine, we have mounted the driving motor low down. The battery is also placed low down within the chassis allowing ideal weight distribution between front and rear and a low center of gravity for improved handling performance and a more stable high-speed experience.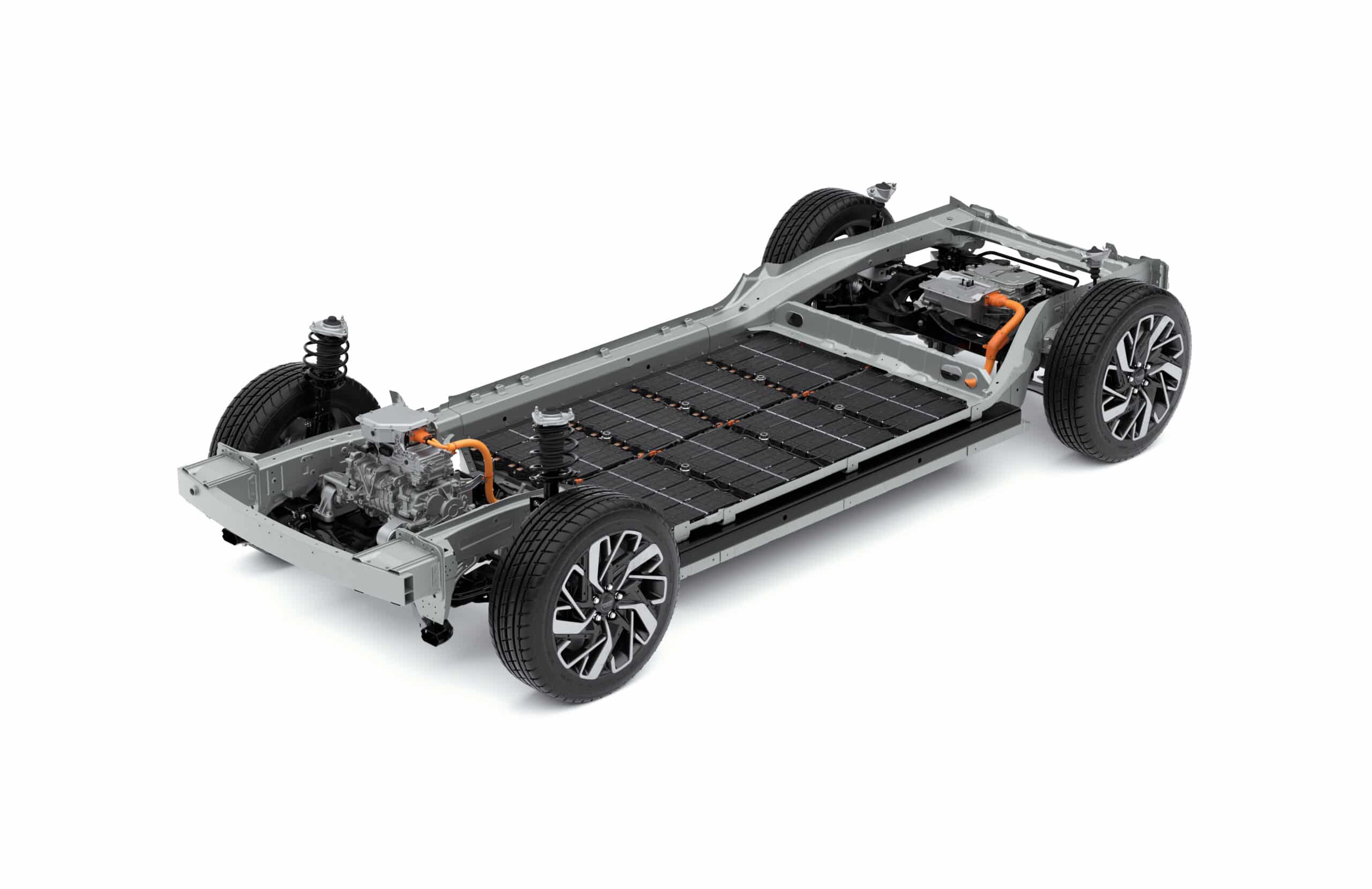 Designed for safety.
E-GMP embraces unique EV design characteristics such as short overhangs and a long wheelbase with collision safety, maximised passenger space, and battery safety.
Charging
Excellent charging performance.
Charge at home overnight or top up at a fast charging station on the road in just minutes. Depending on your grid connection at home or the type of charging station you have access to, the IONIQ 5 gives you a range of flexible charging possibilities. Equipped with an innovative 800V battery system for some of the fastest charging times possible today, it is also compatible for 400V charging and AC charging.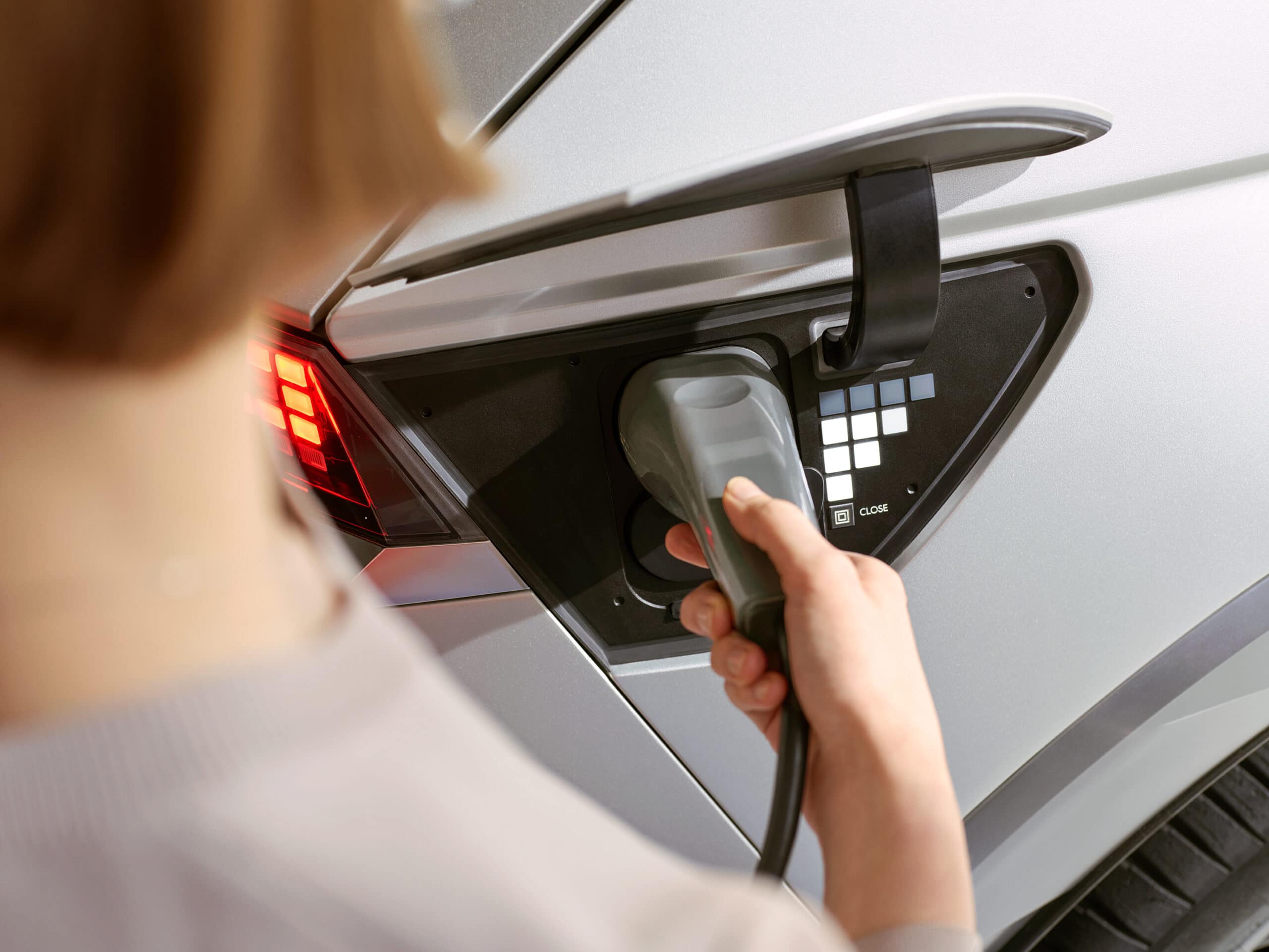 Multi-charging system.
Hyundai's world's first patented technology can support both 400V and 800V charging infrastructure without additional components or adapters.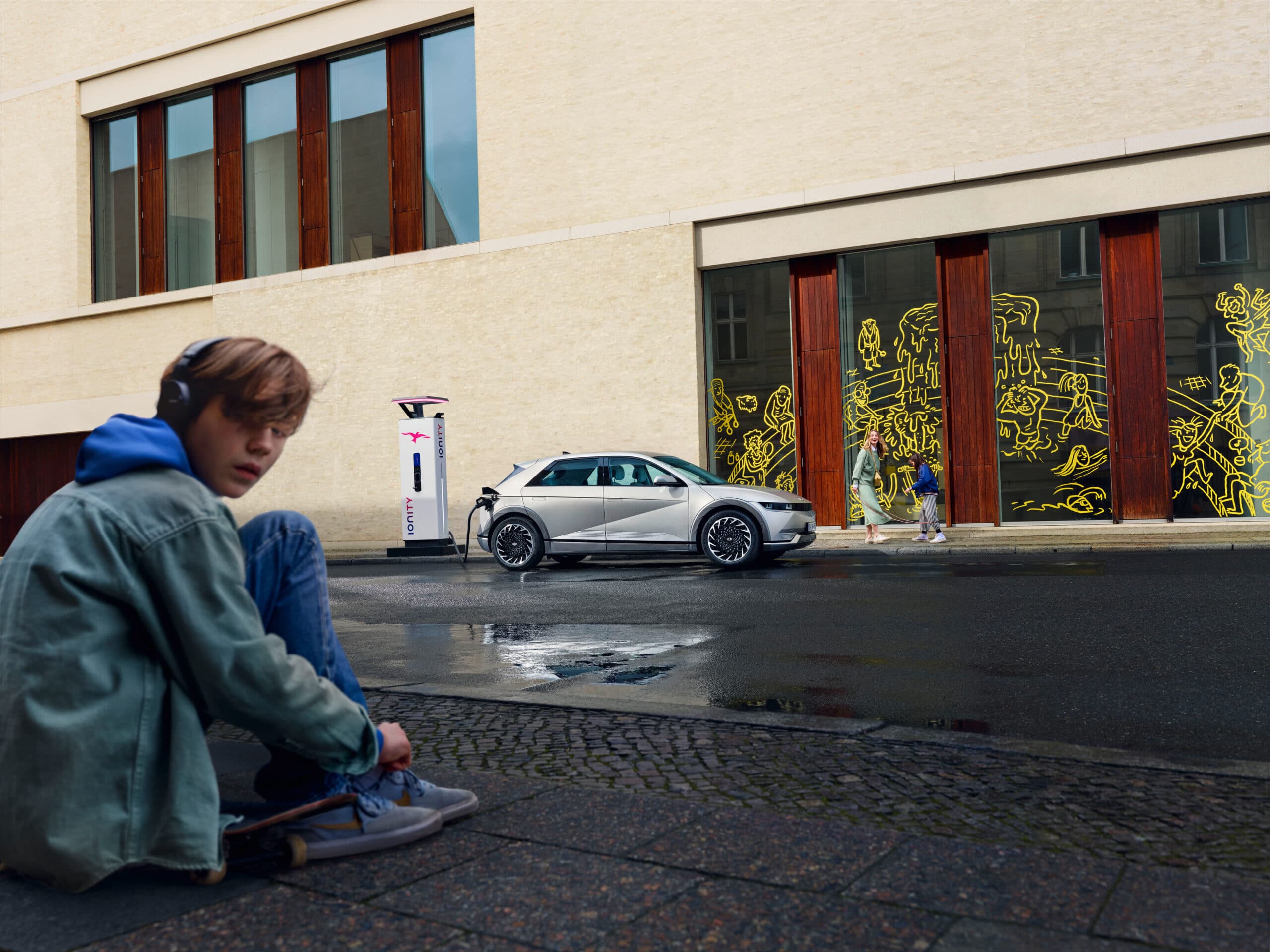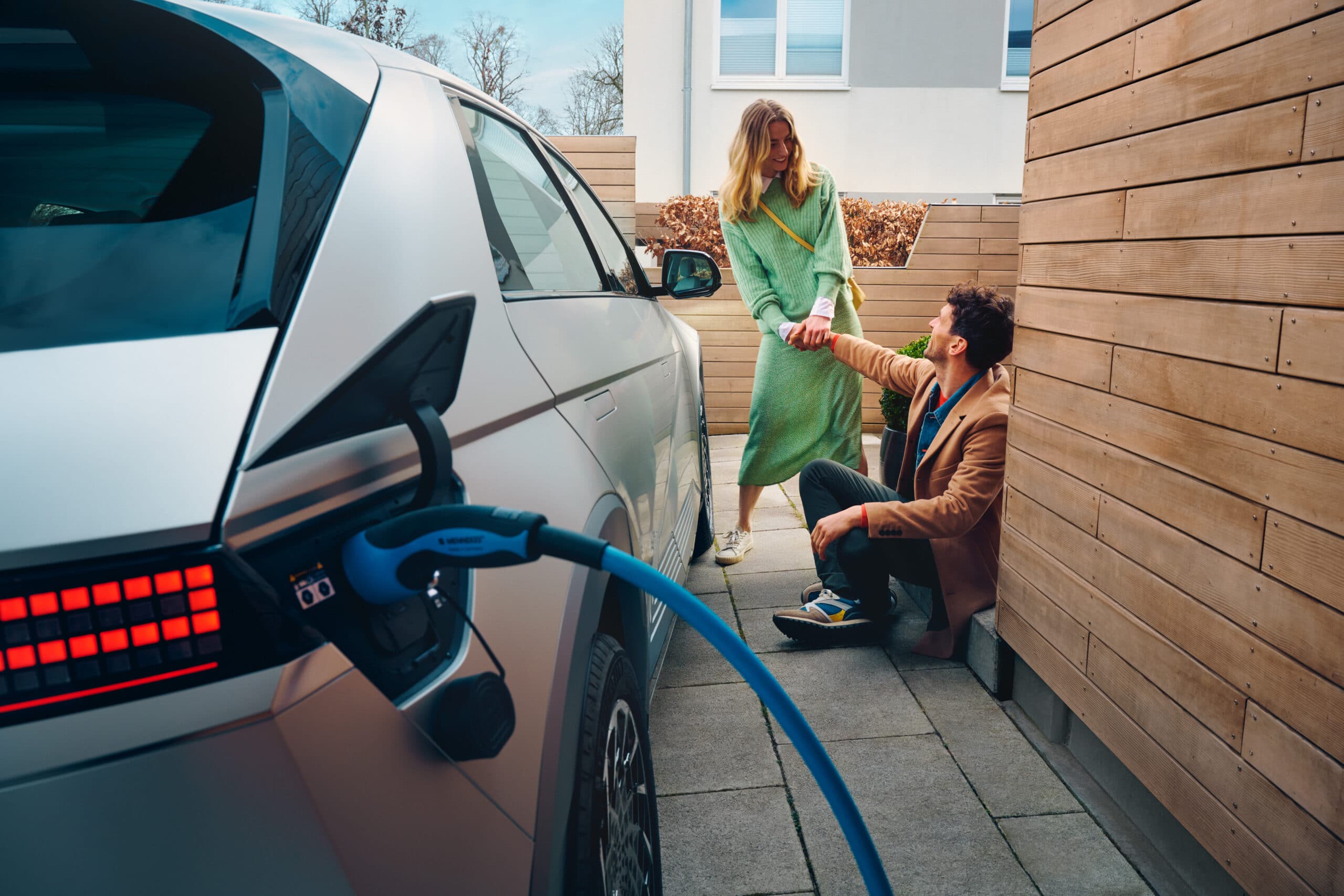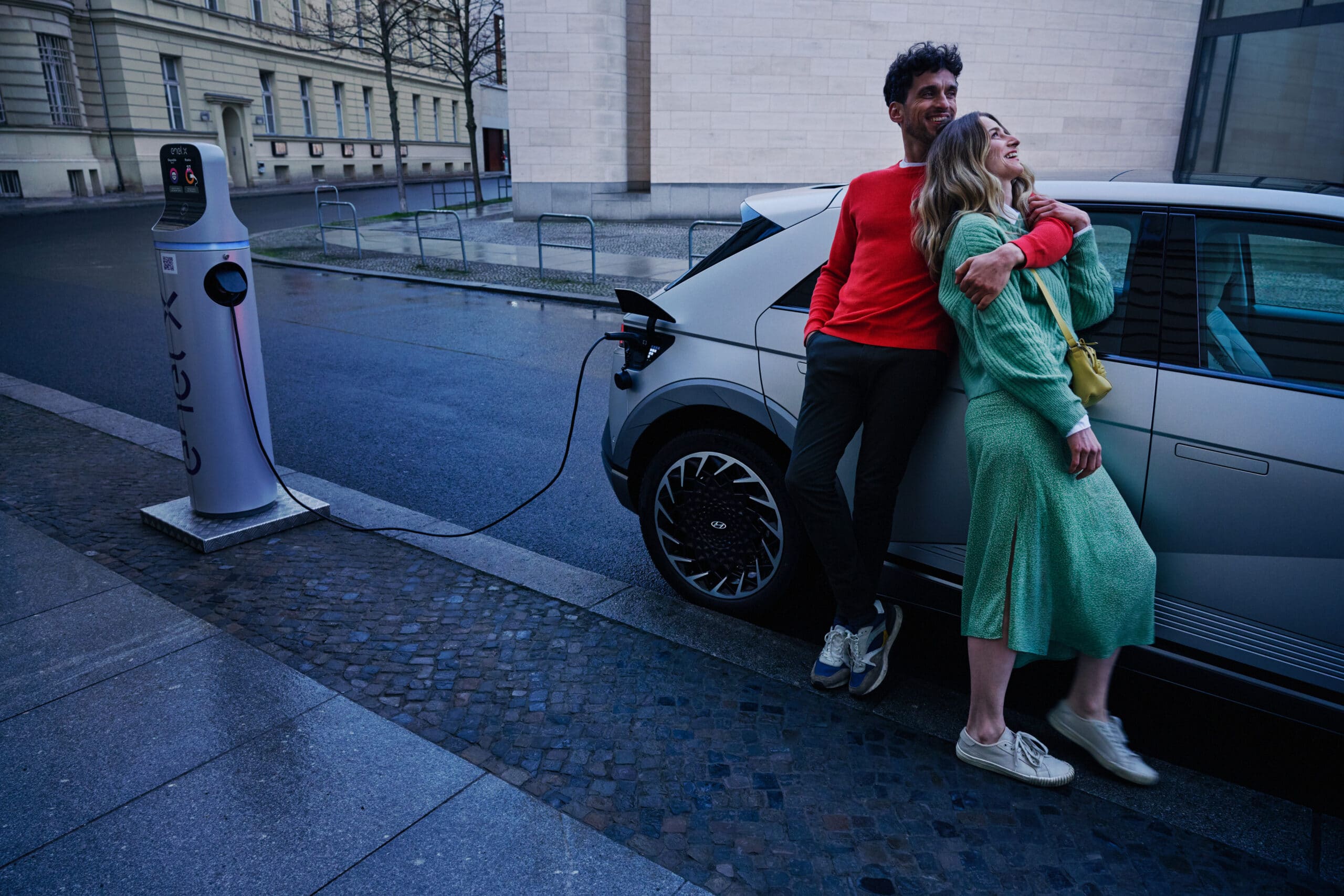 Powering up – The speed of ultra-fast charging.
IONIQ 5's 800V battery system can add 100 km of range in 5 minutes! It supports charging at up to 220 kW at a DC ultra-fast charging station – charging from 10 to 80% in 18 min.
Home wallbox or public AC charging station.
Charge at home overnight or top up at grocery store – the powerful 11 kW on-board charger gives you a range of flexible possibilities for AC charging.
Less waiting. More flexibility.
Get in and out of rapid charging stations faster. 400V and 800V technology gives you the flexibility of using a different charger if one type is occupied.
Everyday electric
mobility.
Learn more about charging times, installing a wallbox at your house, cables & plugs, and the cost associated with owning an electric vehicle.
Convenience
Comfortable commuting combined with exquisite power.
IONIQ 5 is redefining mobility with its wide array of high-tech convenience features that are as unique as they are smart and a pleasure to use. IONIQ 5 also supports a sustainable electric mobility lifestyle with its innovative V2L function, which lets you freely use or charge any electric devices, such as electric bicycles, scooters or camping equipment – while on the move or on location.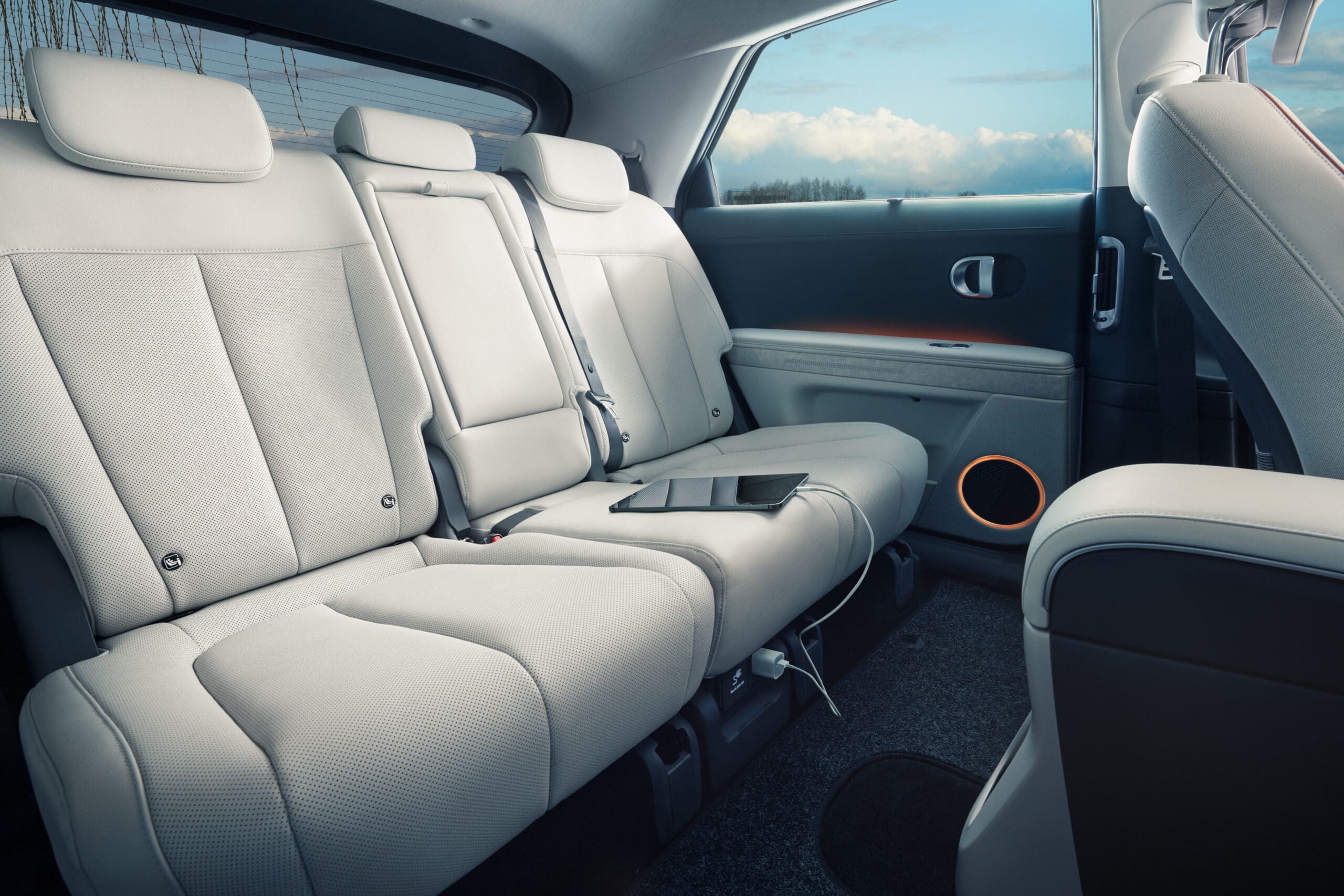 Charge from inside your car.
With IONIQ 5's Vehicle-to-Load technology (V2L) you can power any device or charge electrical equipment up to 3.6 kW with the on-board 230V plug.
Or charge from anywhere.
And using a converter that plugs into the bidirectional exterior charging port, you can power devices up to 3.6 kW even when the vehicle is turned off.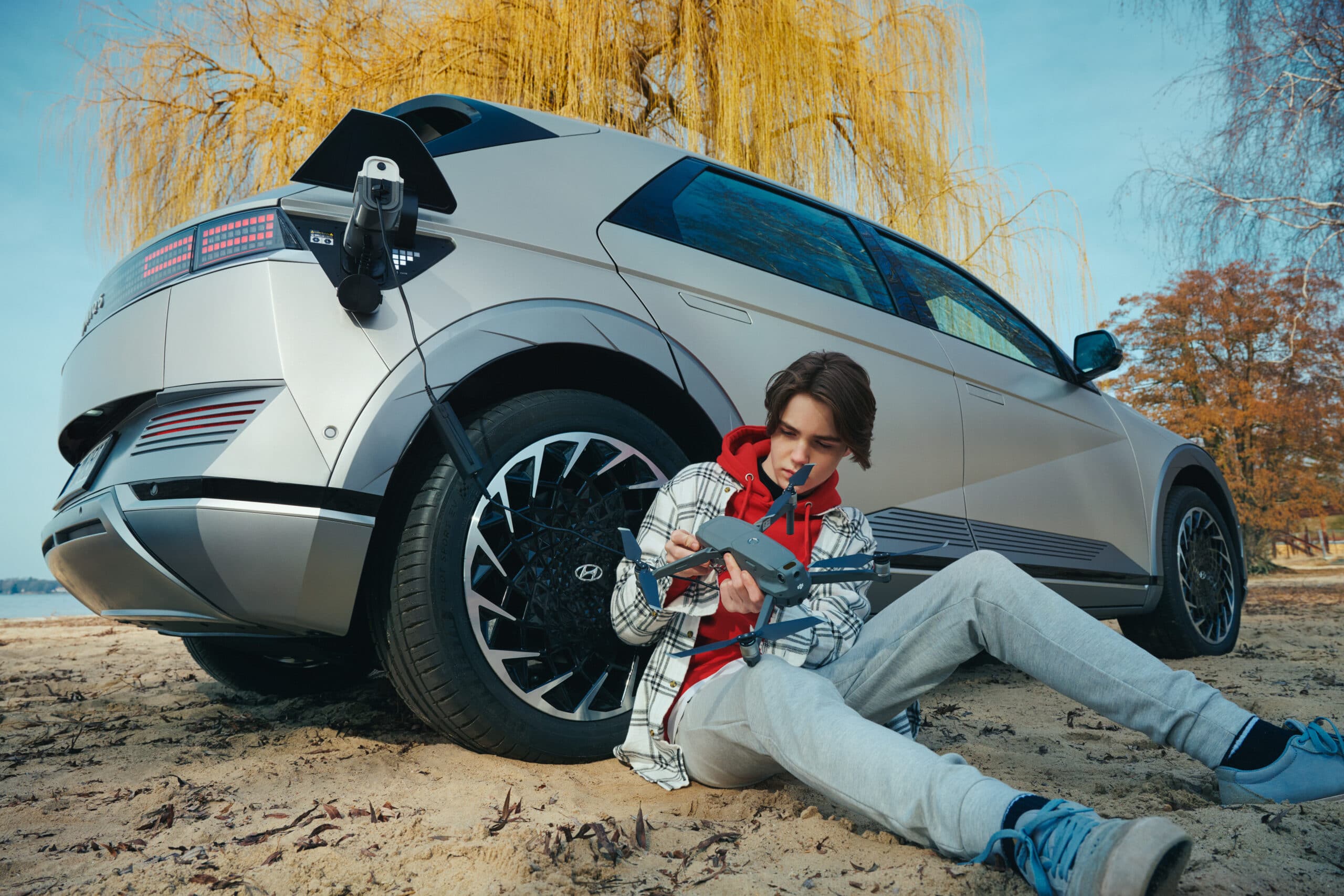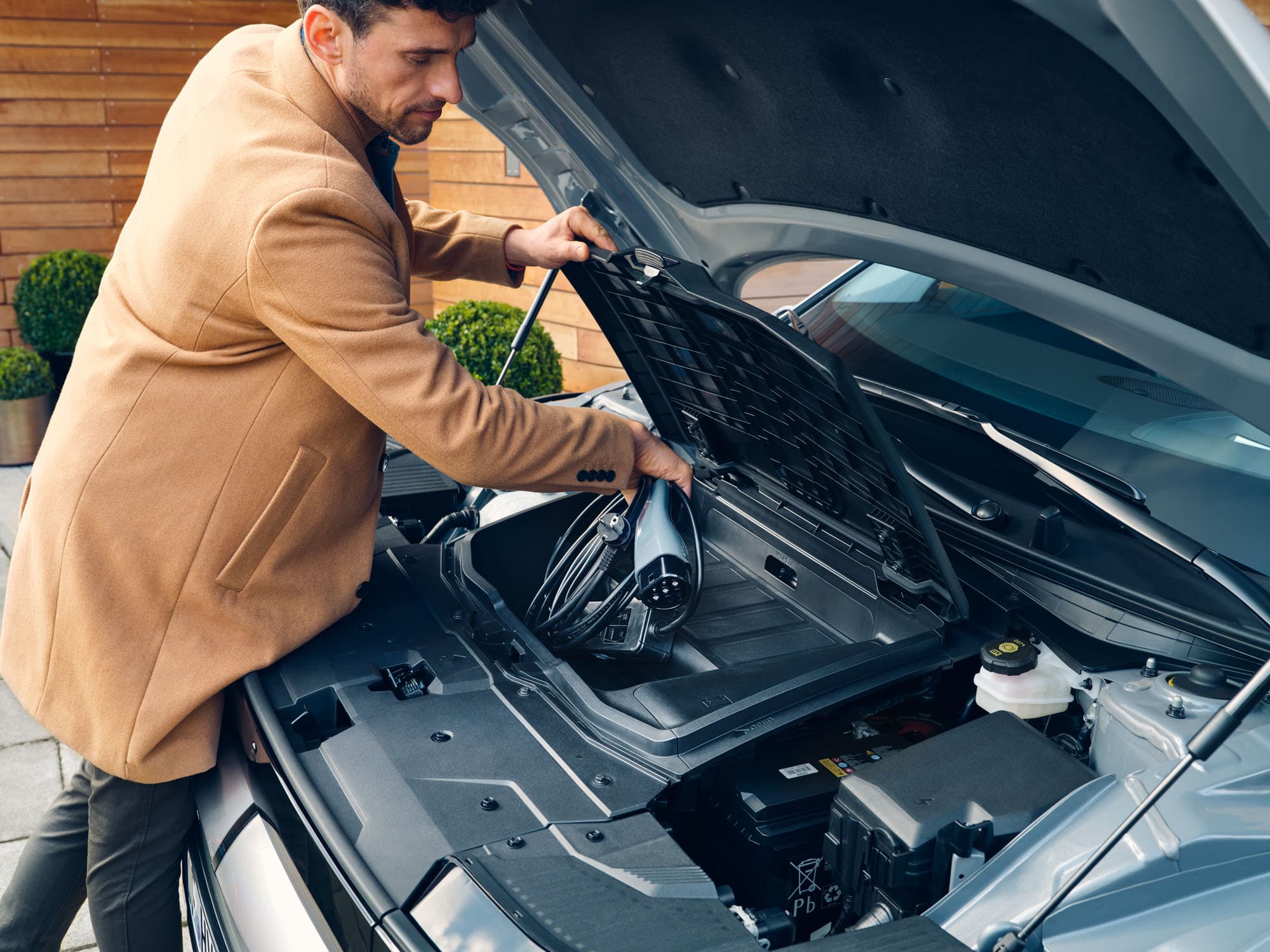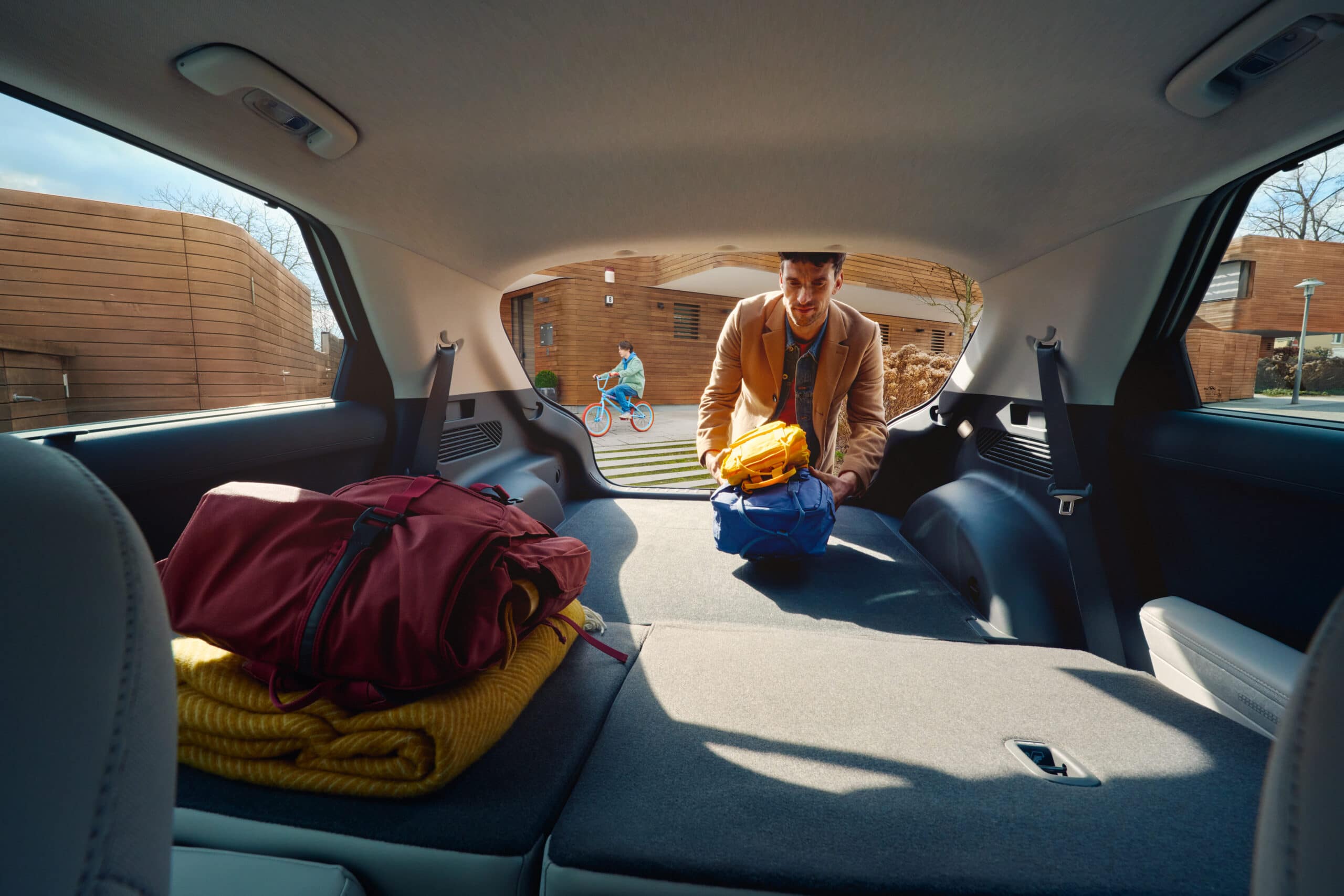 Front & rear cargo spaces.
We took the space where the petrol engine would normally be located – and made some extra space for your stuff. A second boot in the front provides up to 57 litres of additional cargo space.
Generous cargo space.
IONIQ 5 provides 527 liters of trunk space, which increases up to almost 1,600 liters when the second-row seats are fully folded. For added versatility, the second-row seats can slide forward up to 135 mm and also fold in a 6:4 ratio.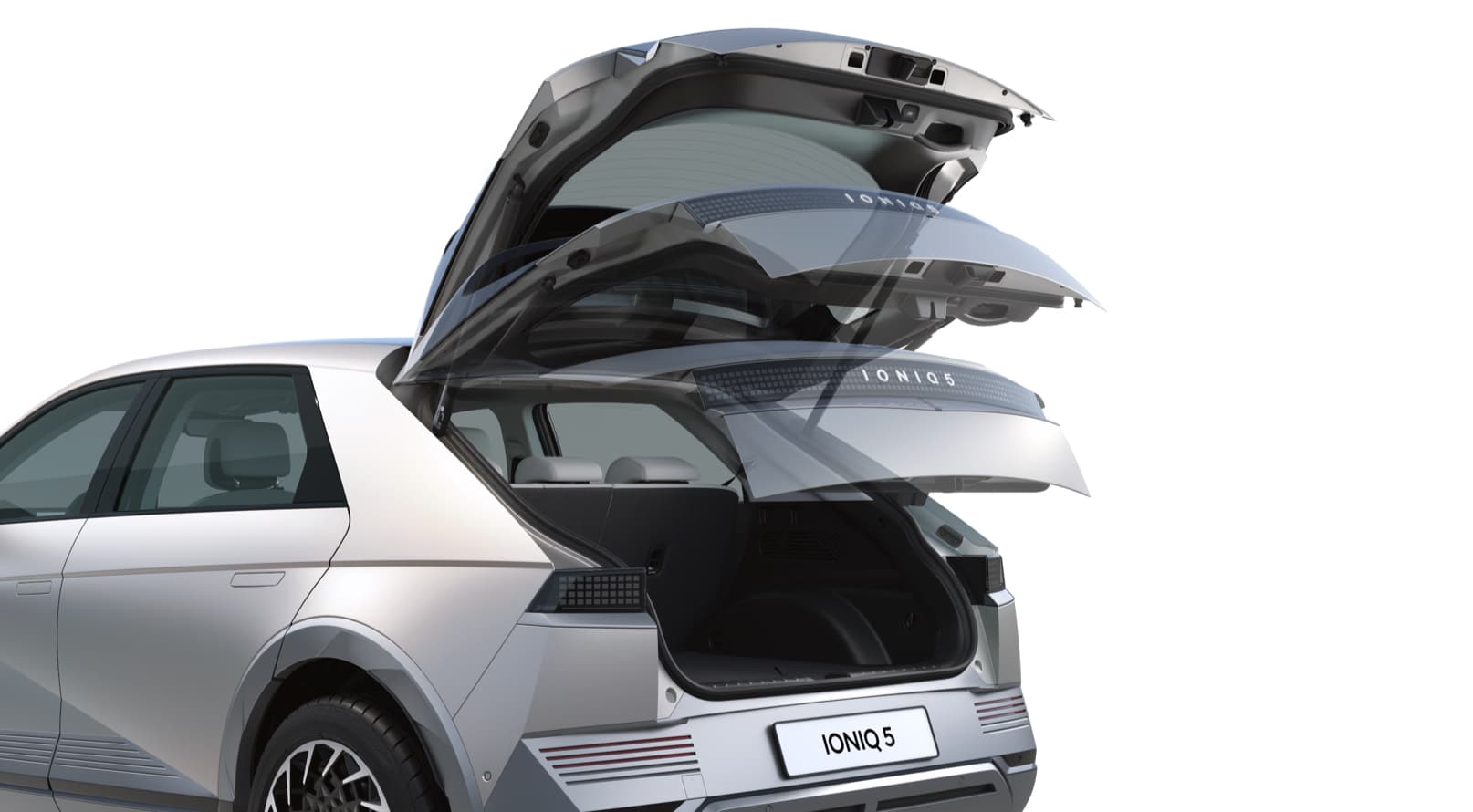 Power tailgate – hands free.
The power tailgate opens automatically when the proximity of the smart key is detected for 3 seconds – which is especially practical when you have both hands full coming out of the shops.
Connectivity
Making life as connected as you want to be.
The IONIQ 5 is equipped with a stellar range of intuitive smart tech to make life inside as connected as you want to be. Cutting-edge connectivity features like our Bluelink® Connected Car Services, let you control your car from your smartphone – or with your voice. A free five-year subscription to Hyundai's LIVE Services is also included with the navigation system.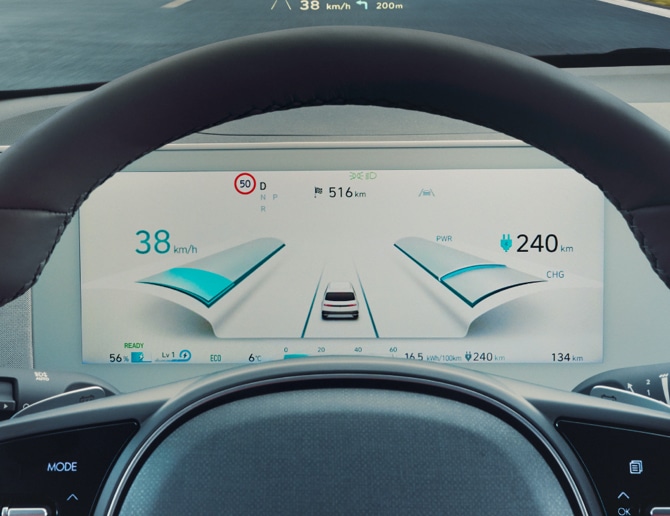 Fully digital 12.25'' cluster.
The fully digital 12.25" cluster displays essential information like speed and battery state of charge where you can see it best: front and centre.
12.25" touchscreen.
The 12.25" infotainment touchscreen gives you easy access to all connectivity and climate control features. All controls are touch for a clean, modern look.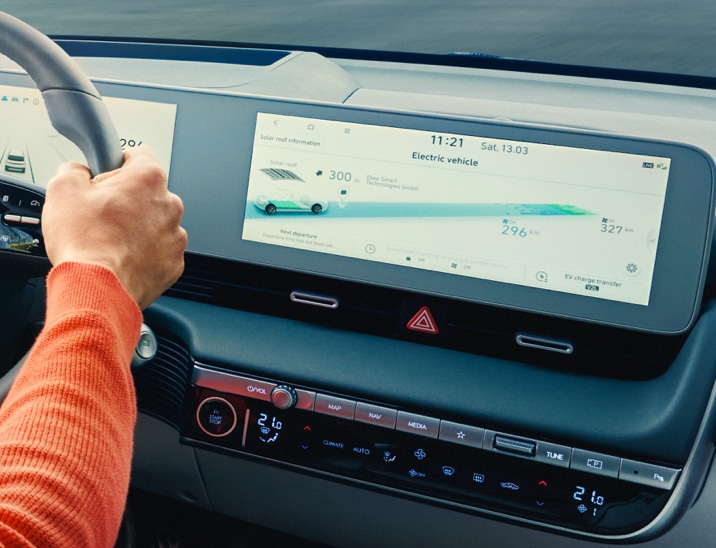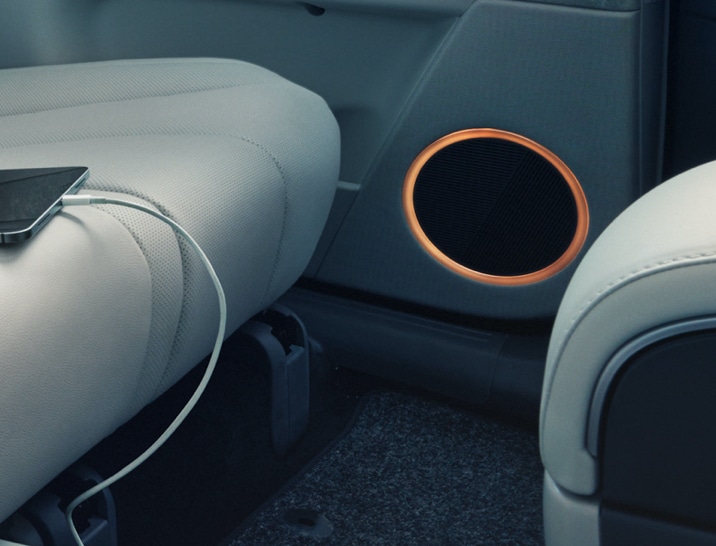 BOSE premium sound system.
The BOSE premium sound system delivers stellar performance with eight high-performance speakers optimally tuned to deliver amazing sound.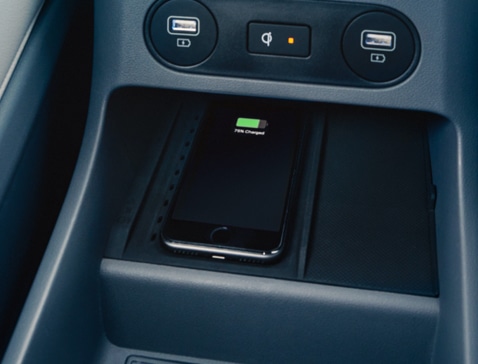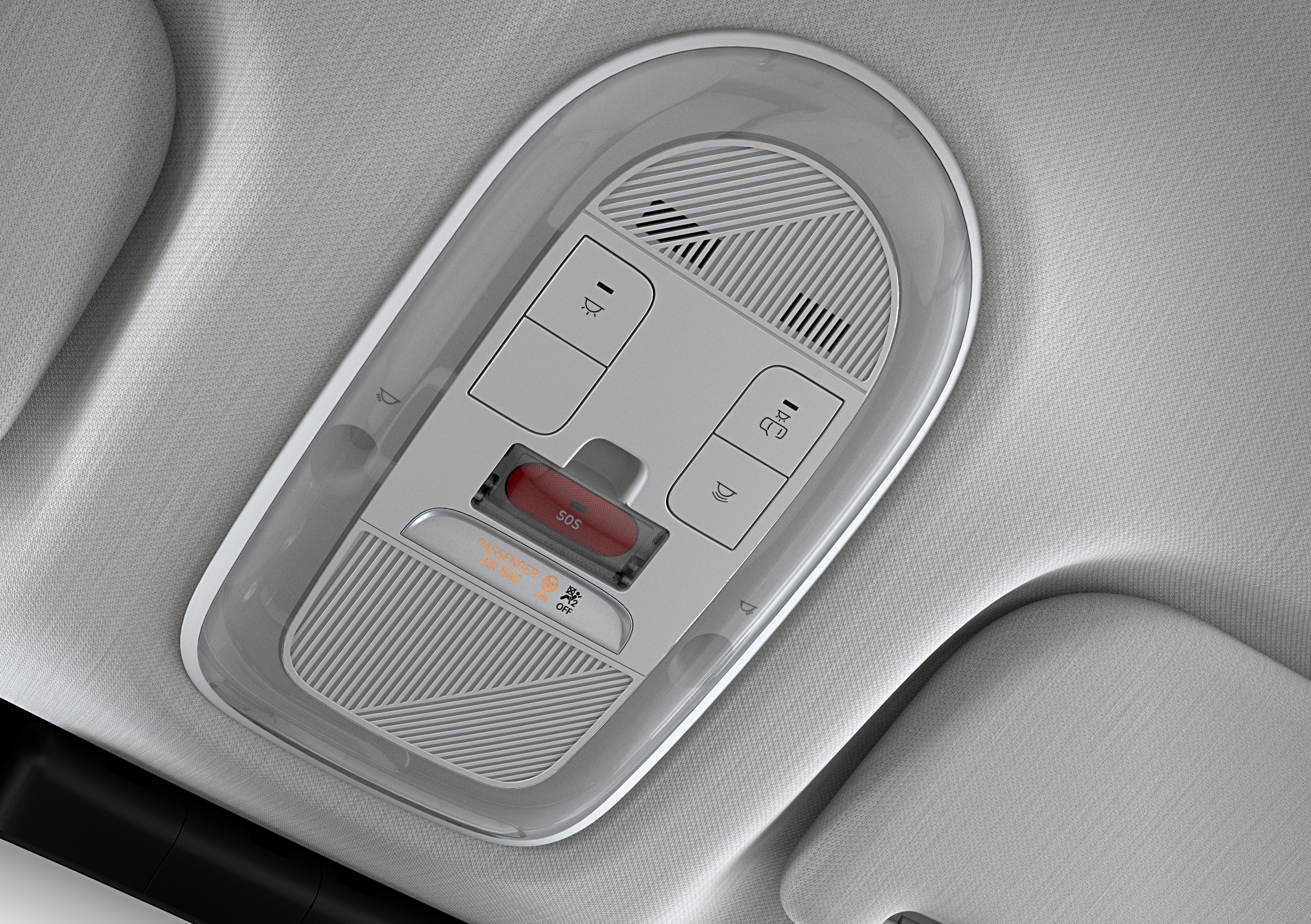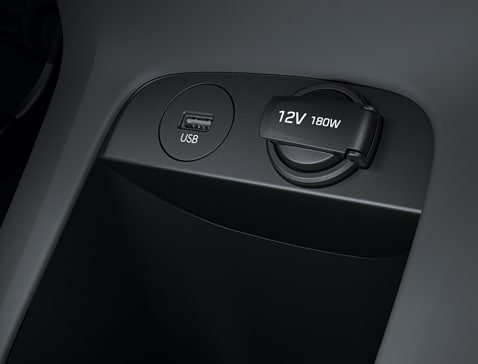 Wireless charging.
The high-speed wireless charger port located in the centre console features a cooling function that prevents smartphone overheating for added safety.
E-call.
Automatically calls emergency services if you're in an accident and the airbags deploy. Or push the SOS button for emergency assistance at any time, 365 days a year.
USB ports front and rear.
Equipped with a 12V power outlet and 2 USB chargers in the front, one with data support. The rear features 2 USB charging ports.
Bluelink® Connected Car Services.
Control your car from your smartphone – or with your voice. The latest Bluelink upgrade let's you take full advantage of our state-of-the-art Connected Car Services. On top of the many clever features you can control with the Bluelink app, a free three-year subscription to Hyundai's LIVE Services is also included with the navigation system with real-time information on traffic, parking or charging stations.
Connected Routing.
Driving routes are calculated on a powerful server inside the Bluelink® cloud. This ensures more accurate traffic forecasting, more precise times of arrival, and more reliable route recalculation.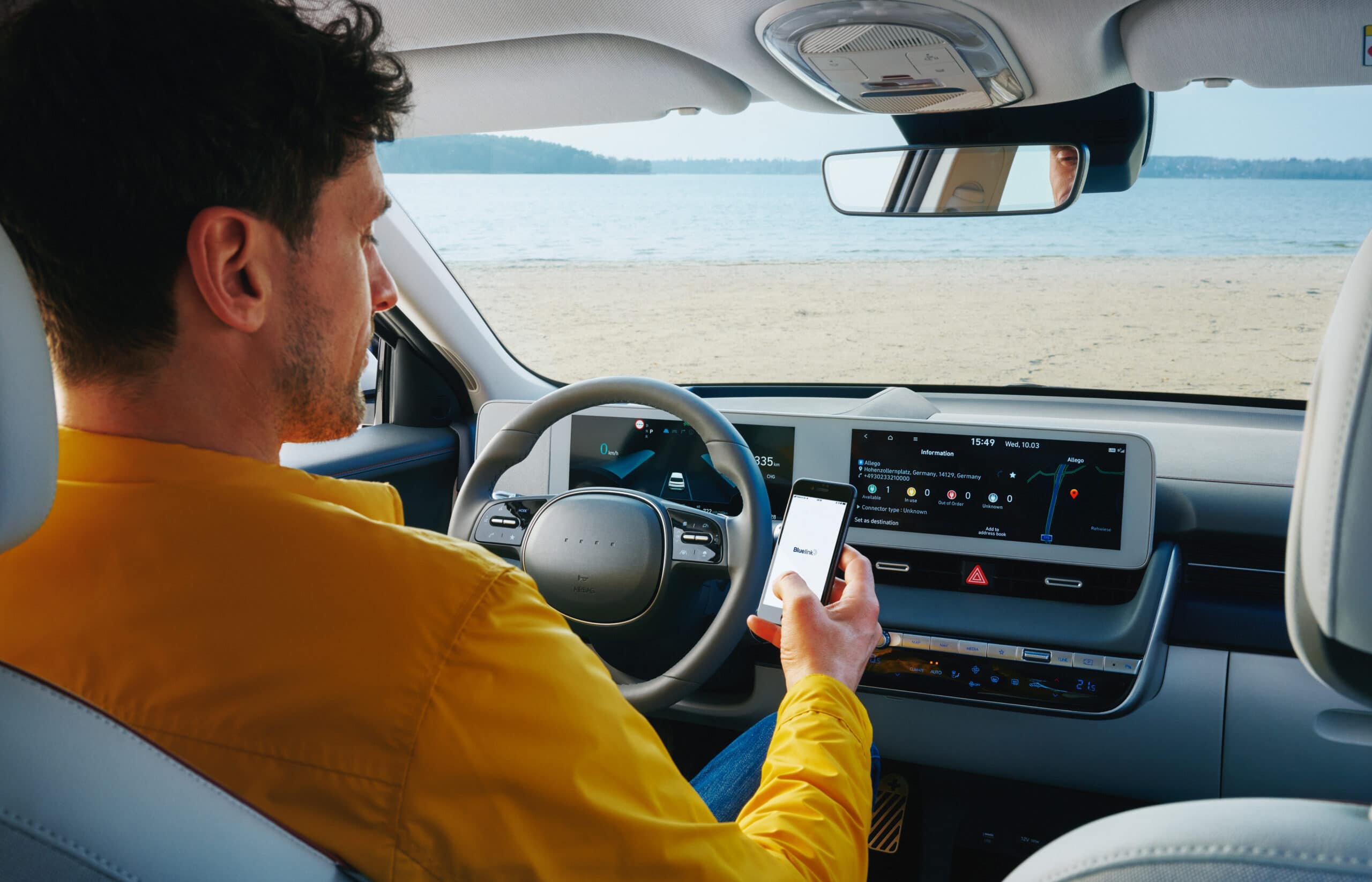 Charging station finder.
Our navigation database has been increased to show more charging stations on the map, showing availability and estimated charging time. Simply click on the station icon to see what kind of charging is available.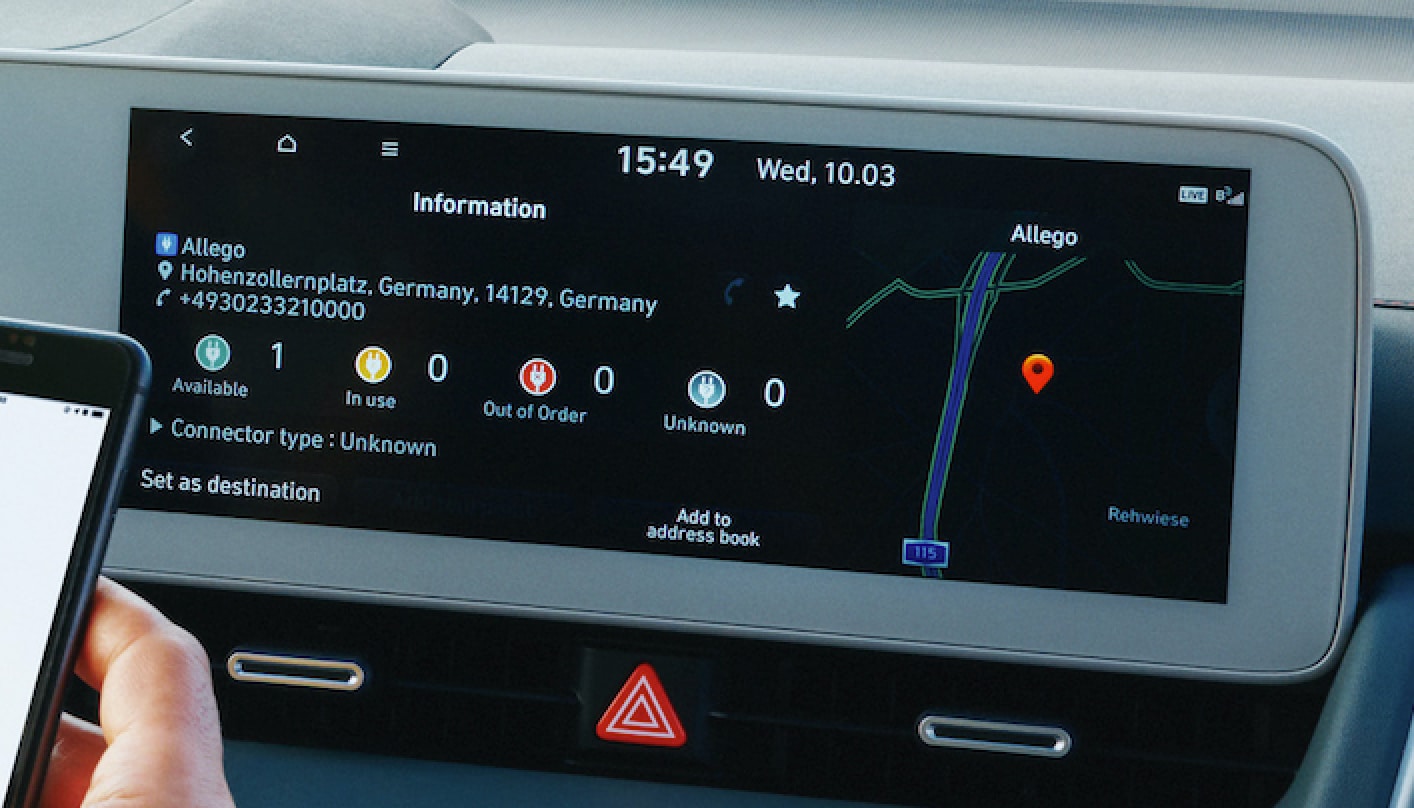 Live Parking Services.
Find a parking spot faster – and enjoy more efficient and stress-free parking. This feature helps you find and compare real time parking options in garages and parking lots, as well as on-street parking spots.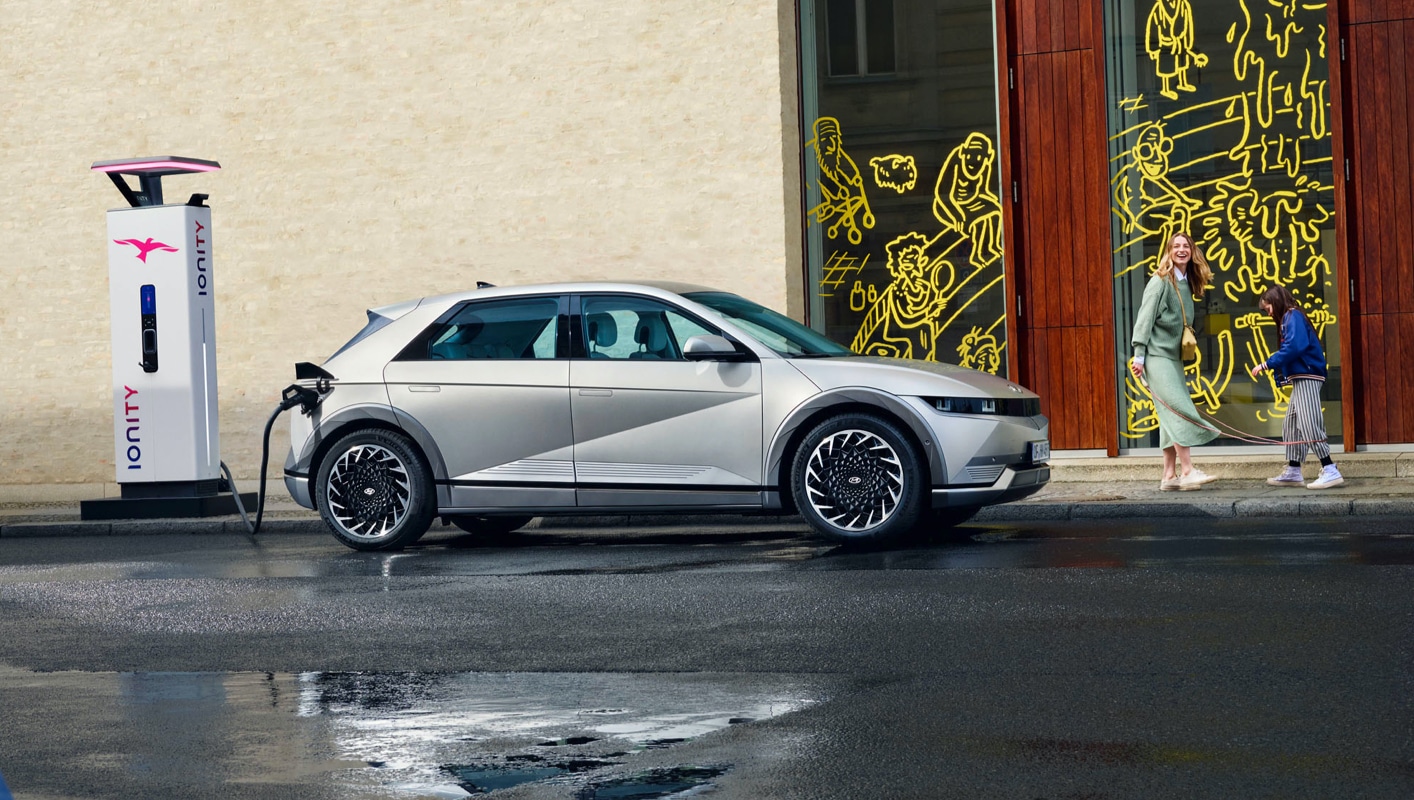 User profiles.
Save everything just how you like it. Now you can save your infotainment preferences, such as language, Bluetooth and navigation settings.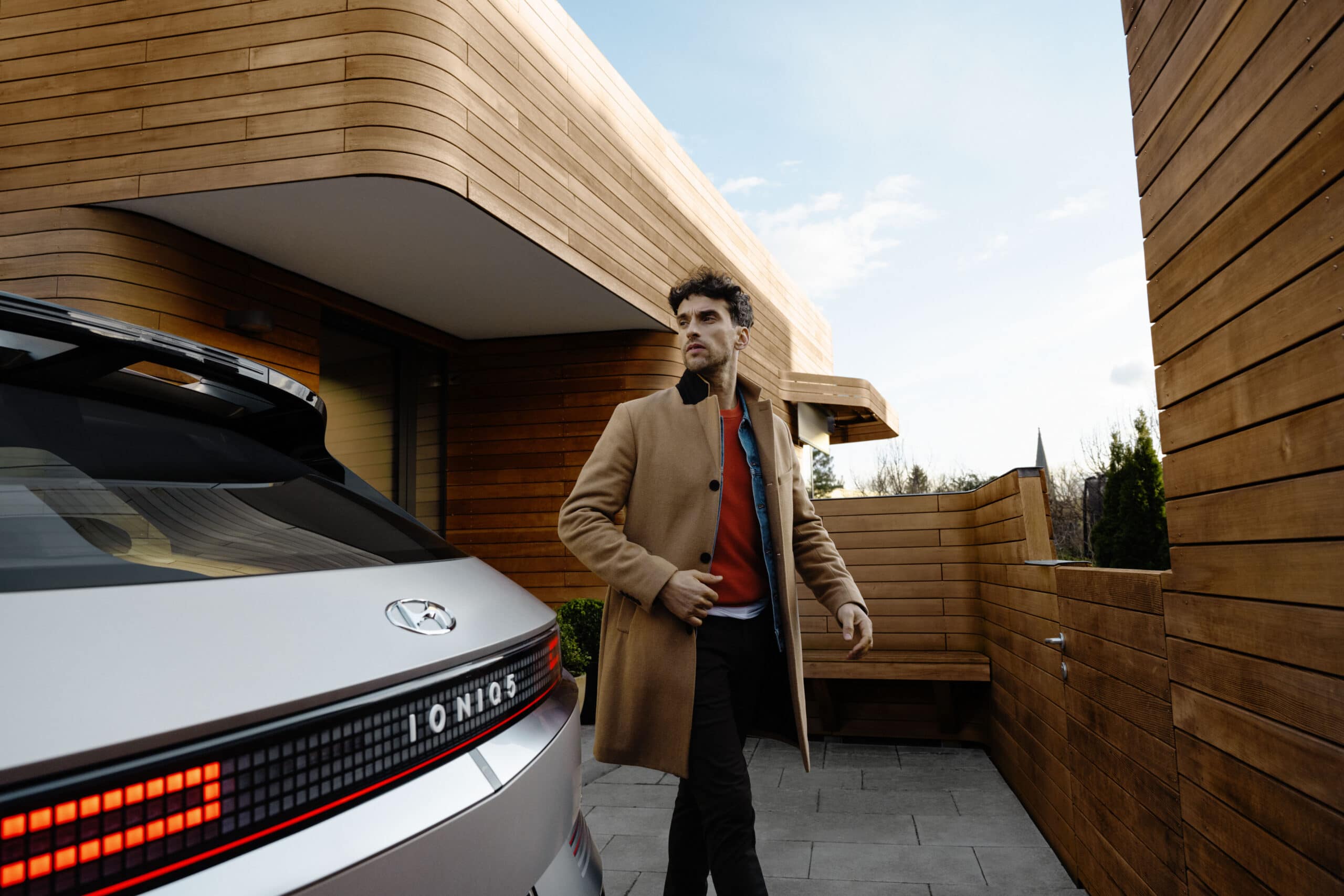 Voice recognition.
Activate and control features like climate settings, infotainment controls and side mirror heating as well as steering wheel heating via voice command.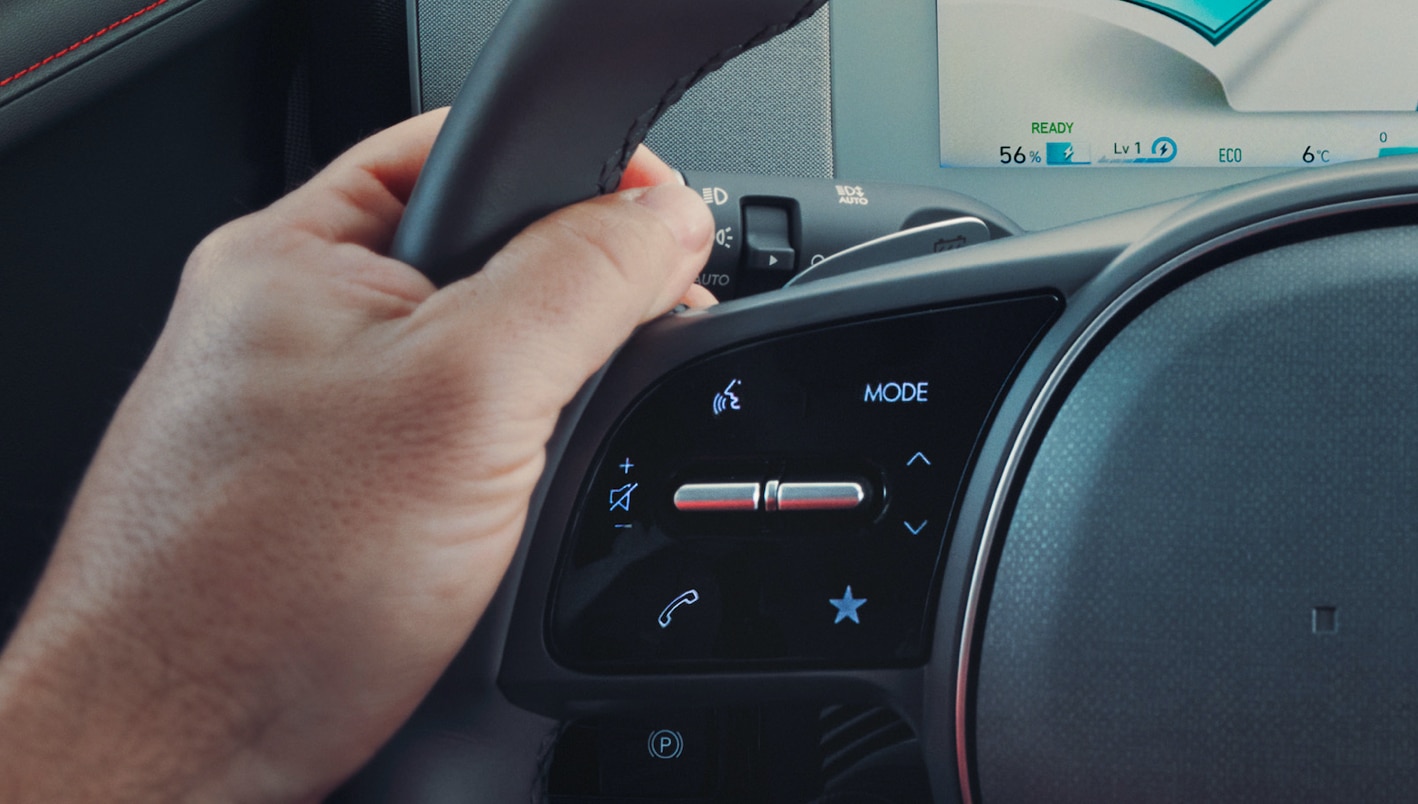 Bluelink® Smartphone App.
Control your car from the palm of your hand. The Bluelink app connects you to your car via your smartphone, so you can do everything from lock the doors and check on your battery's charge, or preheat your vehicle on cold days… and much, much more. Read on to discover more below.
Safety
Cutting-edge safety and driver assistance systems.
Enjoy a maximum of safety and convenience with the highest level of safety and driver assistance features in the Hyundai line-up. With Hyundai Smart Sense, our cutting-edge Advanced Driver Assistance Systems, the IONIQ 5 has been equipped with the very latest safety and driving assist features for added peace of mind. It is also the first Hyundai to feature Level 2 autonomous safety technology.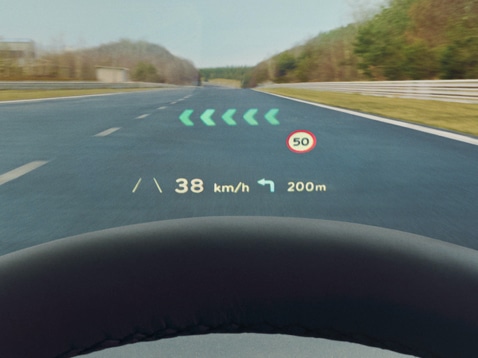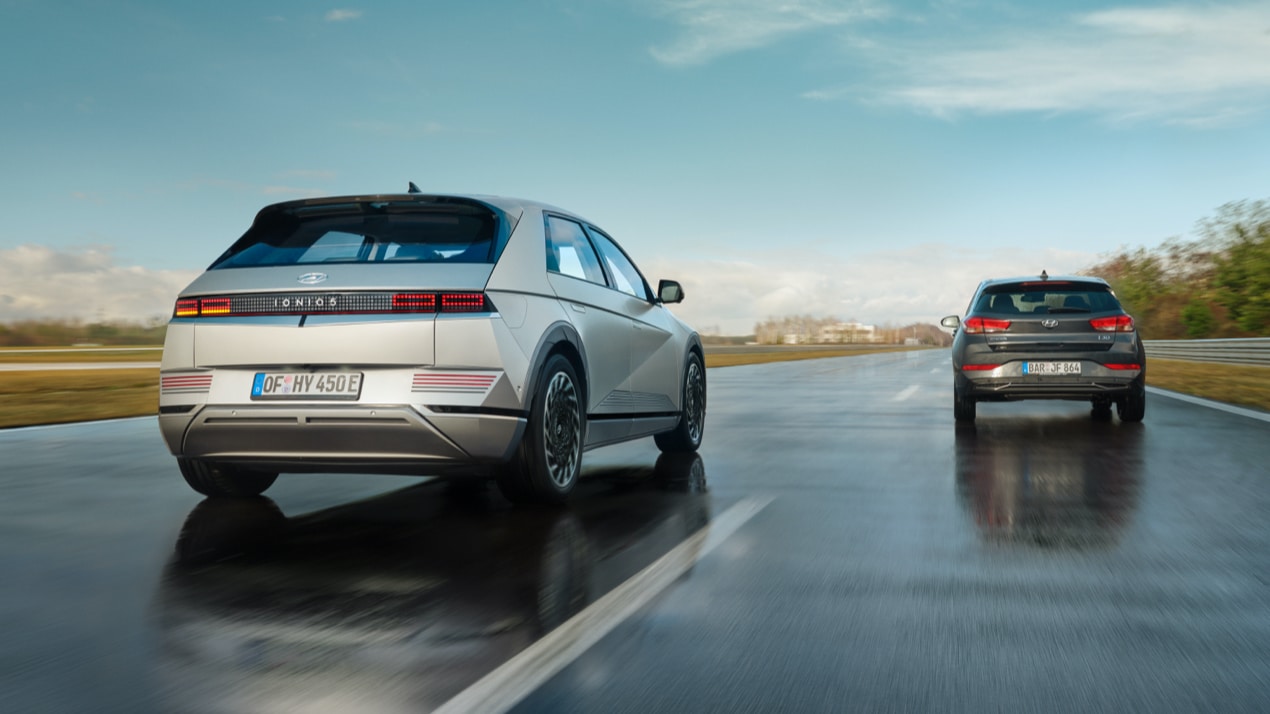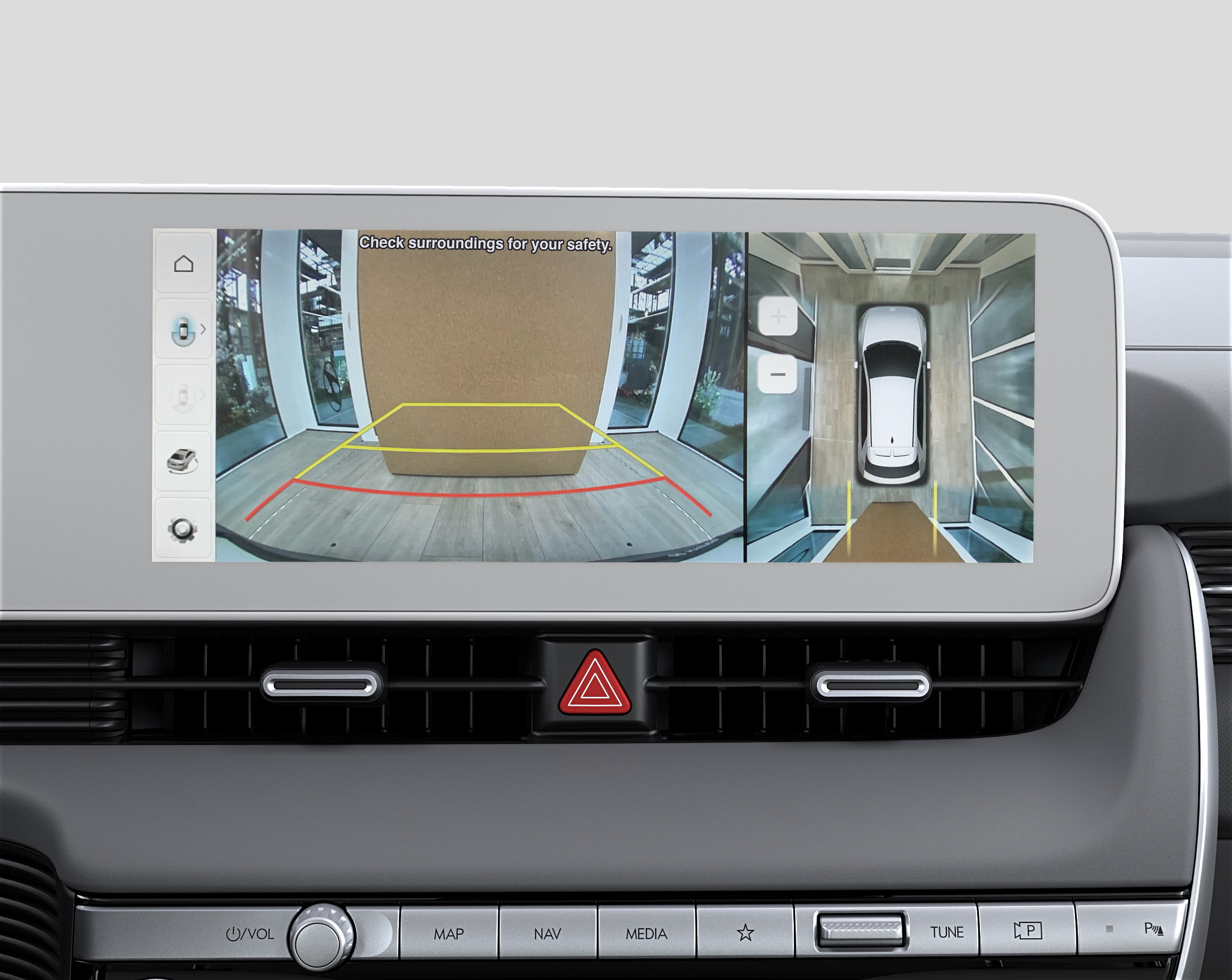 Advanced head-up display.
The advanced head-up display guides you safely through the world, projecting virtual information like directions or warning directly onto your view of the road.
Level 2 autonomous driving.
With Highway Driving Assist II, this is the first Hyundai to feature Level 2 autonomous safety technology, which controls speed and distance and assists you when changing lanes.
Surround View Monitor (SVM).
Tight parking garage? Small car wash? No problem. The surround view monitor gives you a 360-degree view of the area to make manoeuvring confined spaces easy and safer.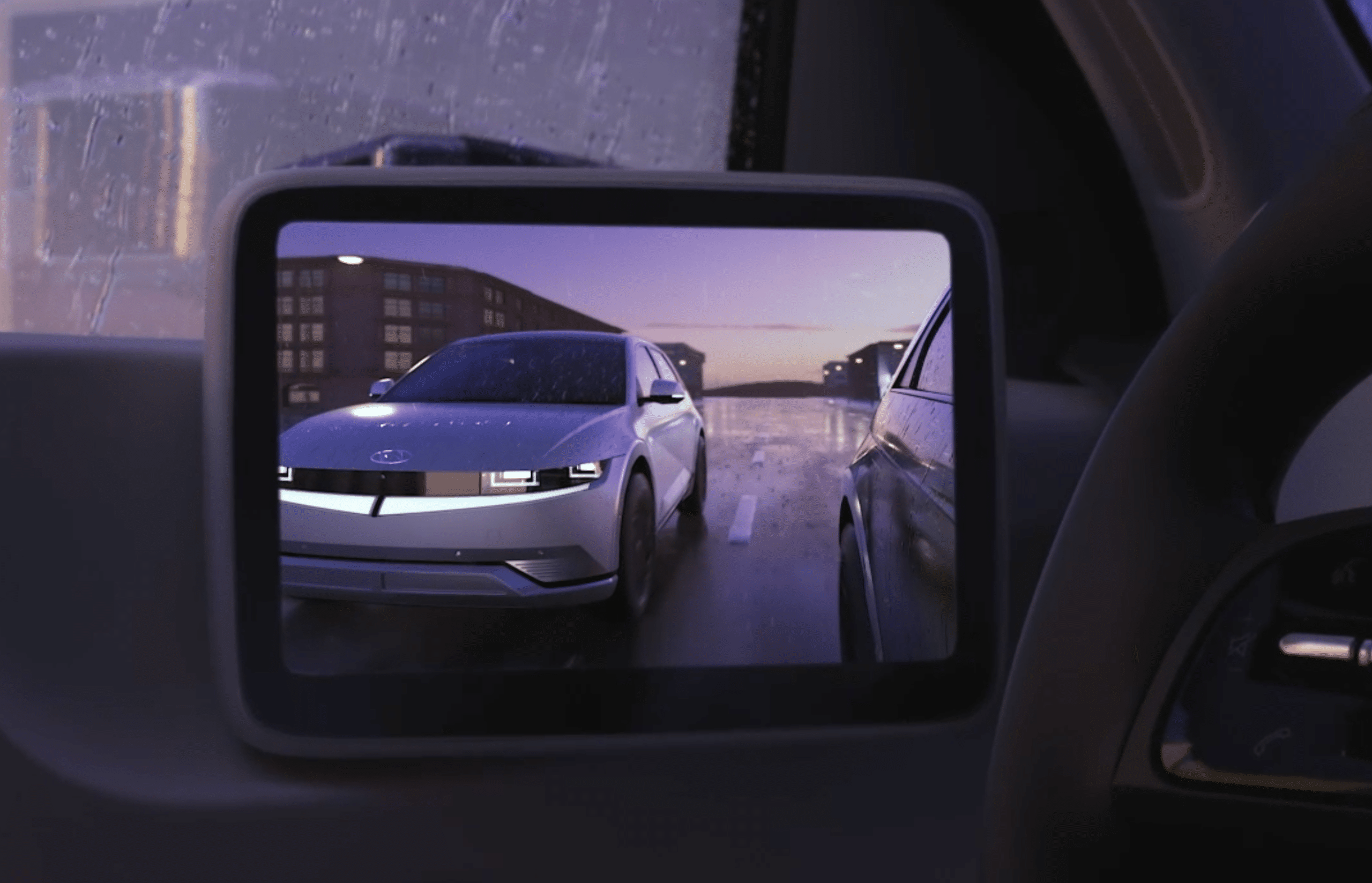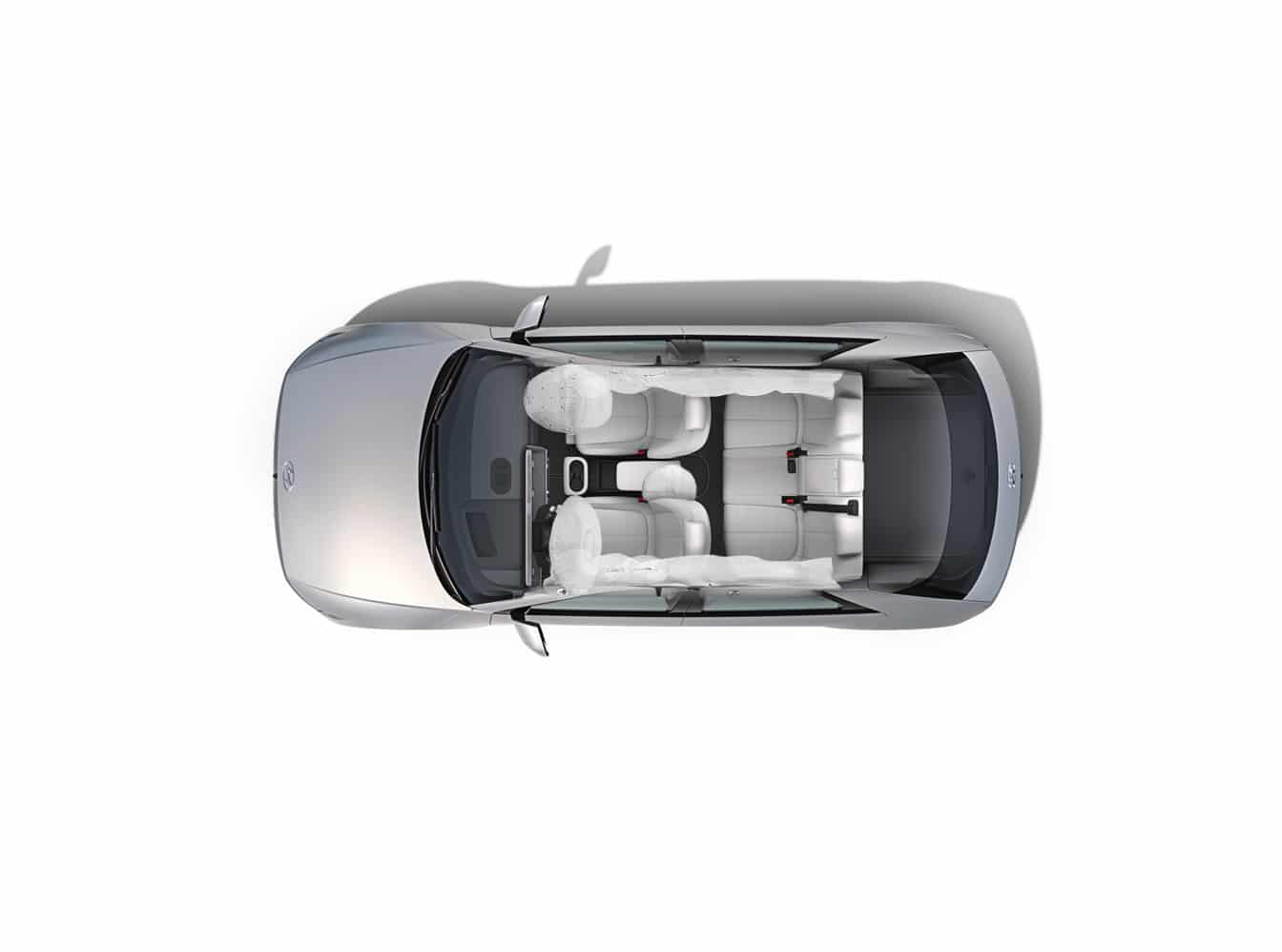 Blind-Spot View Monitor (BVM).
Now you can see the rearward left and right-hand side views on a screen in the digital cluster. The cameras are activated by the use of the turn indicator during lane changes.
Enhanced safety with 7-airbags.
The IONIQ 5 features enhanced safety with 7-airbags including a driver's seat centre-side airbag to diminish head injuries caused by passengers colliding.
Forward Collision-Avoidance Assist with pedestrian and cyclist detection (FCA).
Sensing the road ahead with radar and a camera, the FCA system automatically brakes when it detects sudden braking by the car ahead, or pedestrians and bicycles on the road.
Blind Spot Collision-Avoidance Assist (BCA).
Using two radar sensors in the lower rear bumper, the system warns you of traffic in the blind spot area. Should you set the turn indicator in such a situation, it will sound an acoustic alert and brake to prevent collision.
Rear Cross-Traffic Collision-Avoidance Assist (RCCA).
When reversing out of areas with low visibility, the system not only warns you if vehicles approach from the side – it also applies the brakes automatically.
Reverse Parking Collision-Avoidance Assist (PCA).
If an obstacle is detected via the rear-view camera or rear ultrasonic sensors, PCA will display a warning and, if necessary, apply the brakes.
Lane Keeping Assist (LKA).
Uses the front camera to monitor the lines of the road. In case of an unintended lane departure, it will warn you and can apply counter steering torque to guide the car back to the lane.
Smart Cruise Control with Stop & Go (SCC w/ S&G).
More safety and less stress. Maintains a set distance to the vehicle ahead, automatically reducing or increasing speed to a pre-set limit. In "stop & go" traffic, the set distance is maintained.
Remote Smart Parking Assist (RSPA).
The IONIQ 5 can remotely back into and drive forward out of a parking spot by itself at the touch of a button on the smart key.
Intelligent Speed Limit Assist (ISLA).
This semi-autonomous driving features recognises road speed signs and adjusts vehicle speed to match the speed limit (when activated).
Navigation-based Smart Cruise Control (NSCC).
Utilises the state-of-the-art navigation system to anticipate upcoming curves or straights on highways and adjusts speed for safer driving.
Driver Attention Warning (DAW).
Monitors the driver's attention level while driving. Provides a warning when signs of driver inattentiveness are detected, and recommends a rest if needed.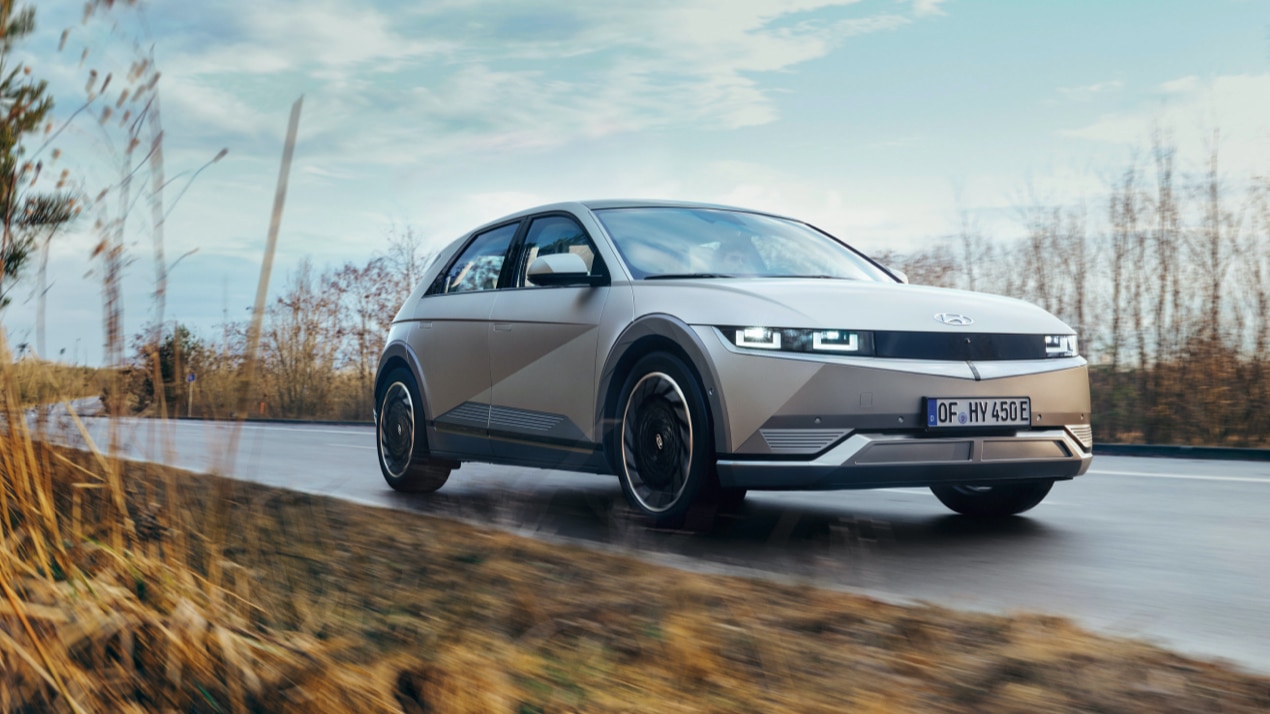 Safe Exit Assist (SEA).
This clever feature prevents accidents by detecting vehicles approaching from behind and temporarily locking the rear child lock doors, so that passengers can only exit the car when it is safe to do so.
High Beam Assist (HBA).
Detects oncoming vehicles and vehicles in the same lane and automatically switches to low-beam. When no more vehicles are detected, it reactivates the high beams, maximising your range of vision.