Fueling our sustainable future.
Hyundai became a global first-mover in hydrogen fuel cell technology with the launch of the ix35 Fuel Cell Electric Vehicle (FCEV), the world's first mass produced car powered by Hydrogen. Since then, we have introduced next-generation FCEVs, commercial FCEVs, and even future mobility solutions.
Why we need Hydrogen energy.
Attention on Hydrogen as a sustainable and effective energy source is growing, as our cities and societies continue to move toward alternative methods of energy production and storage. As one of the most abundant elements in the universe, hydrogen offers a long-lasting solution to the issues facing the energy sector today. The future of Hydrogen has never been more promising.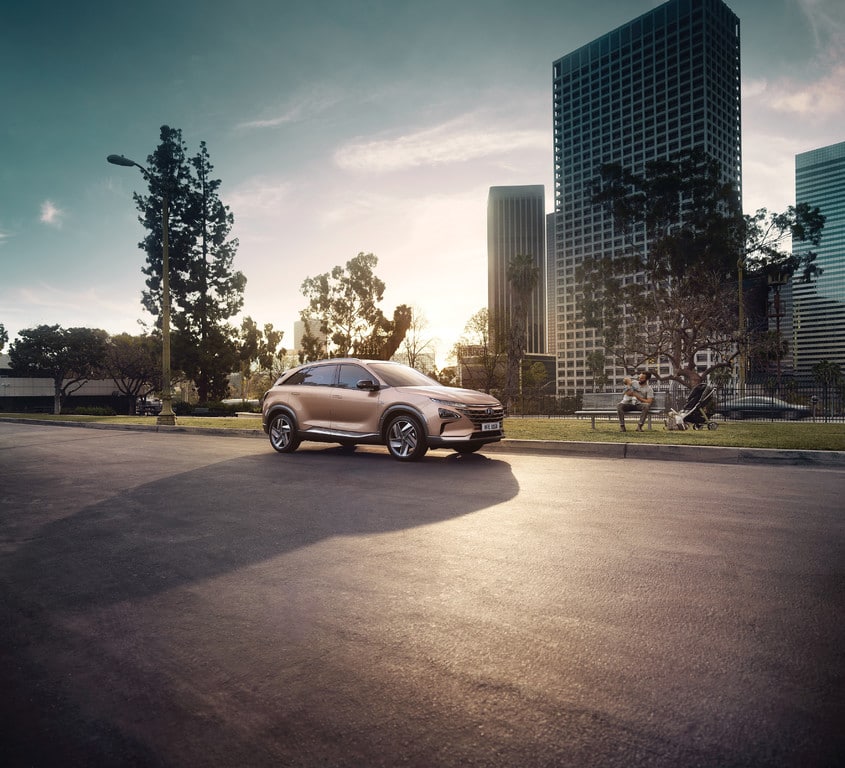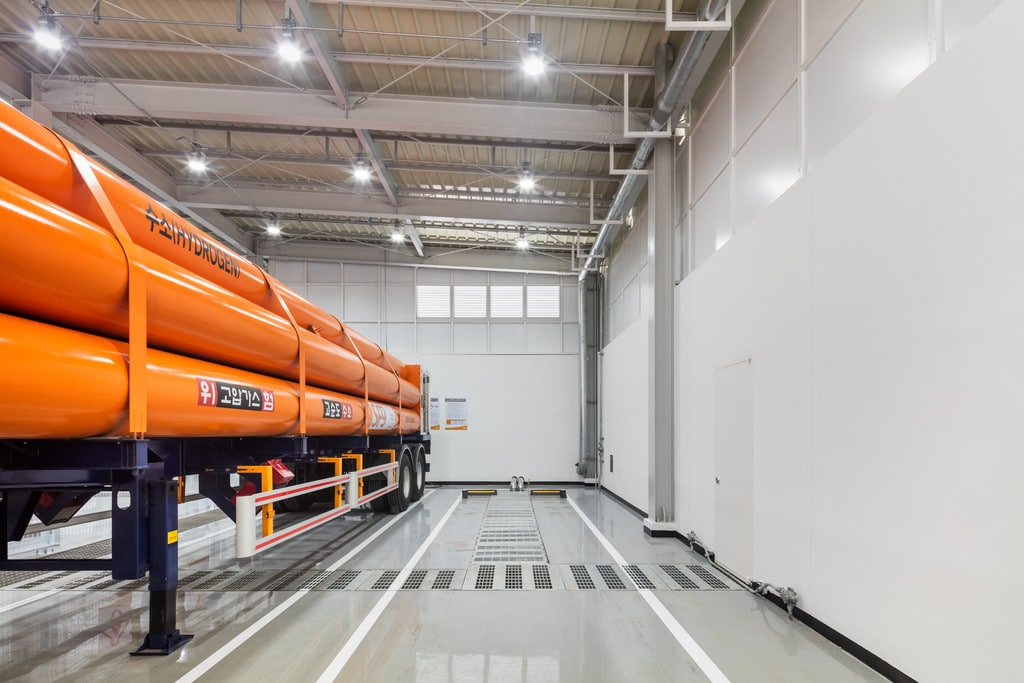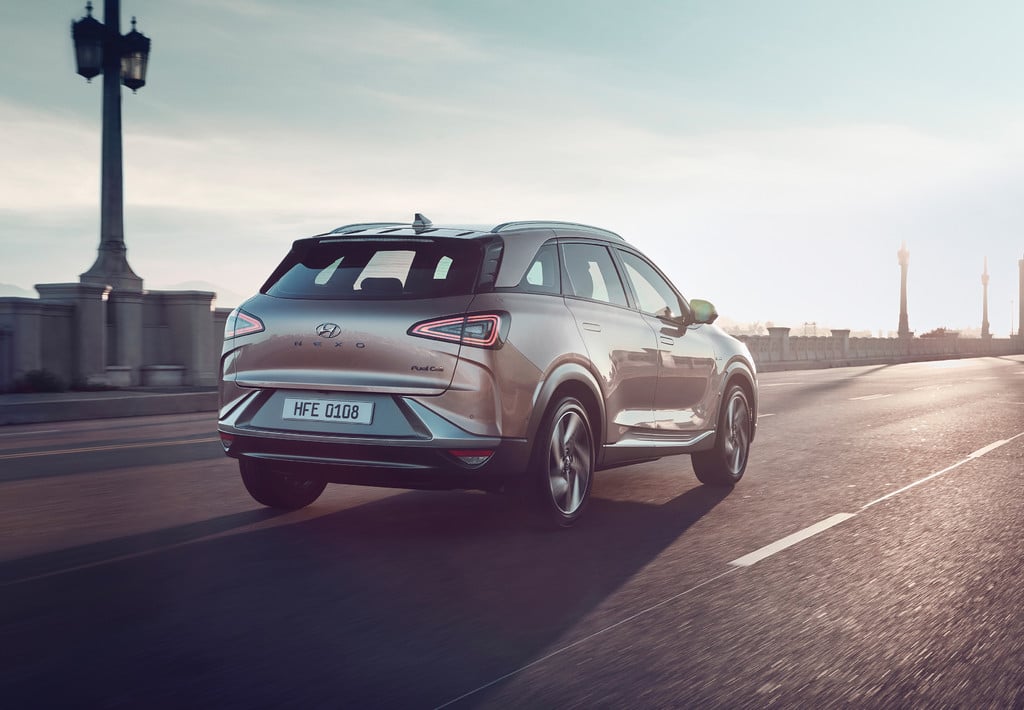 Eco-friendly.
Unlike conventional fossil fuels, hydrogen generates only water, electricity, and heat, and does not emit greenhouse gases or fine dust particles.
Storable and portable.
When liquefied, hydrogen volume can be reduced to 1/800. This ensures that, when compressed in high pressure tanks, hydrogen is easily to store and transport.
Highly efficient.
Hydrogen fuel cells are 50-60% efficient when producing electricity alone and 80-90% when the emitted heat is recycled.
Green Hydrogen
Progress with positive energy.
Currently, most hydrogen is produced through an extraction method, which uses natural gas composed of carbon and hydrogen. This is cheaper than any other way but indeed emits greenhouse gas during the process. "Green" hydrogen lives up to the zero-emission promise and has been hailed "the fuel of the future."
What is green hydrogen?
"Green" hydrogen is produced through electrolysis, generating zero carbon emissions. It uses electricity from renewable energy – such as wind or solar power – to split water into hydrogen and oxygen.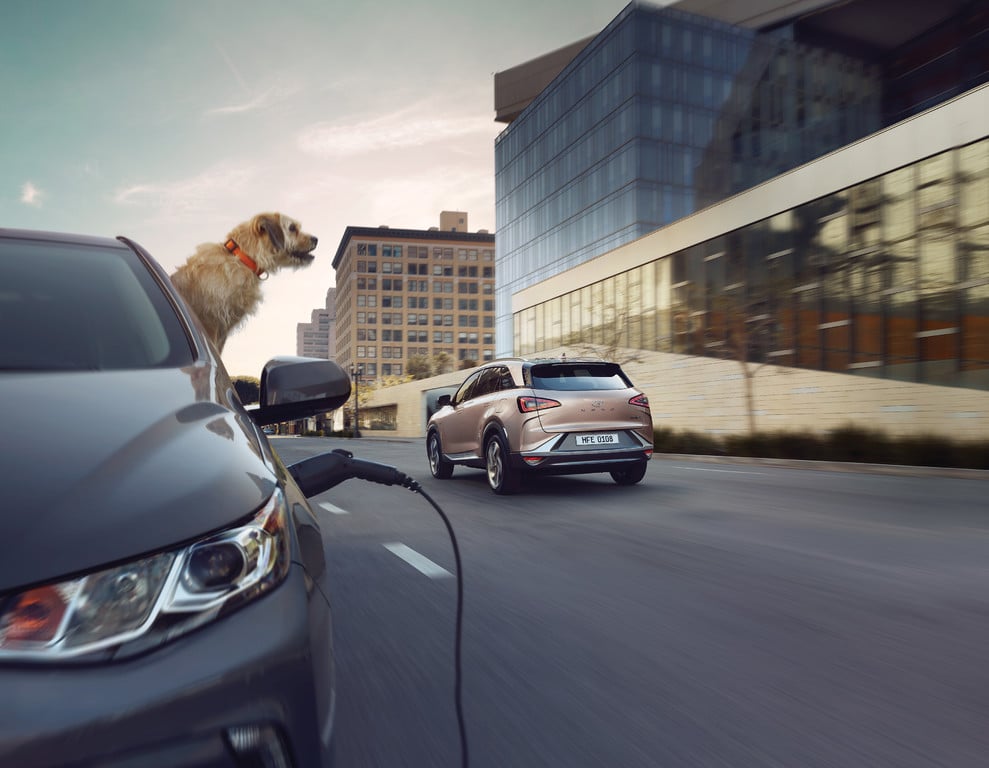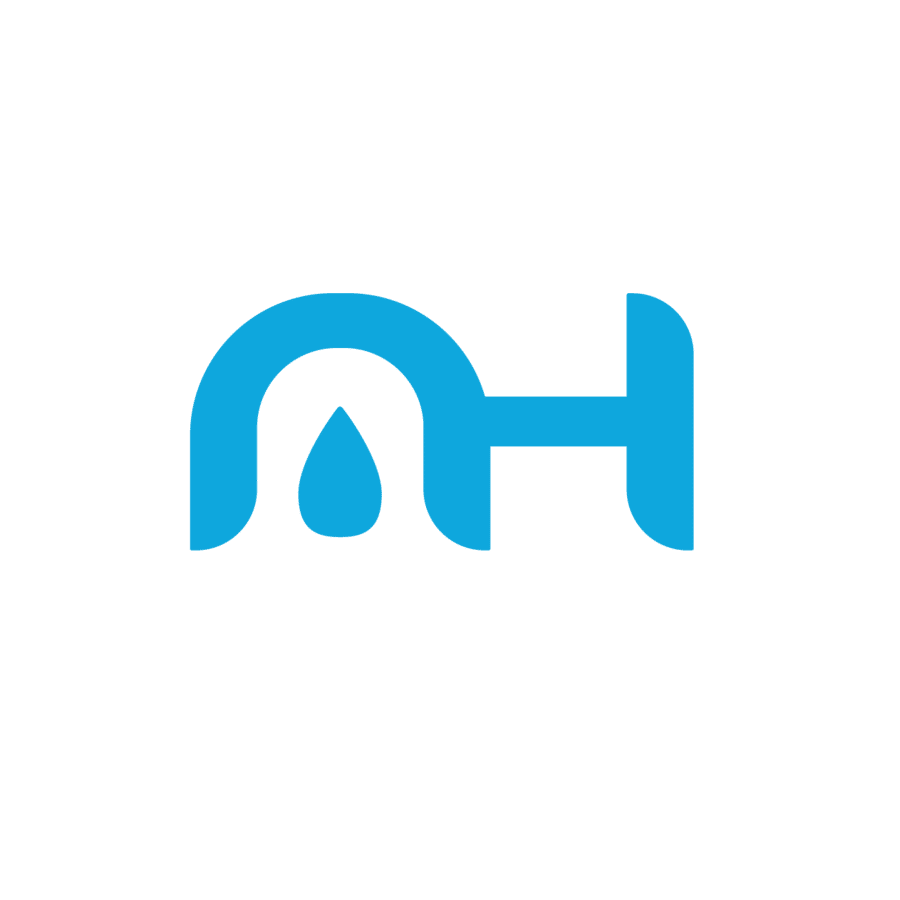 Boosting green hydrogen.
In August 2021, Hyundai announced a collaboration with Next Hydrogen Corporation to jointly develop an alkaline water electrolysis system and boost cost-effective production of clean hydrogen.
All in for green hydrogen.
From production and distribution to hydrogen usage in private cars, trucks, busses and all manner of mobility, Hyundai is invested in being part of the shift towards a hydrogen society.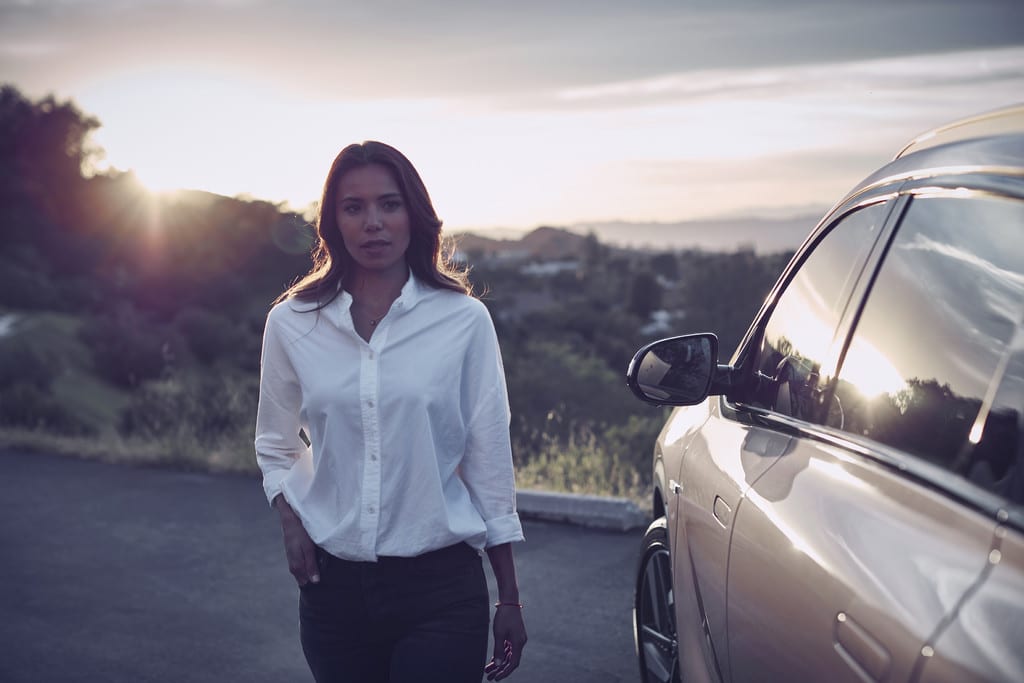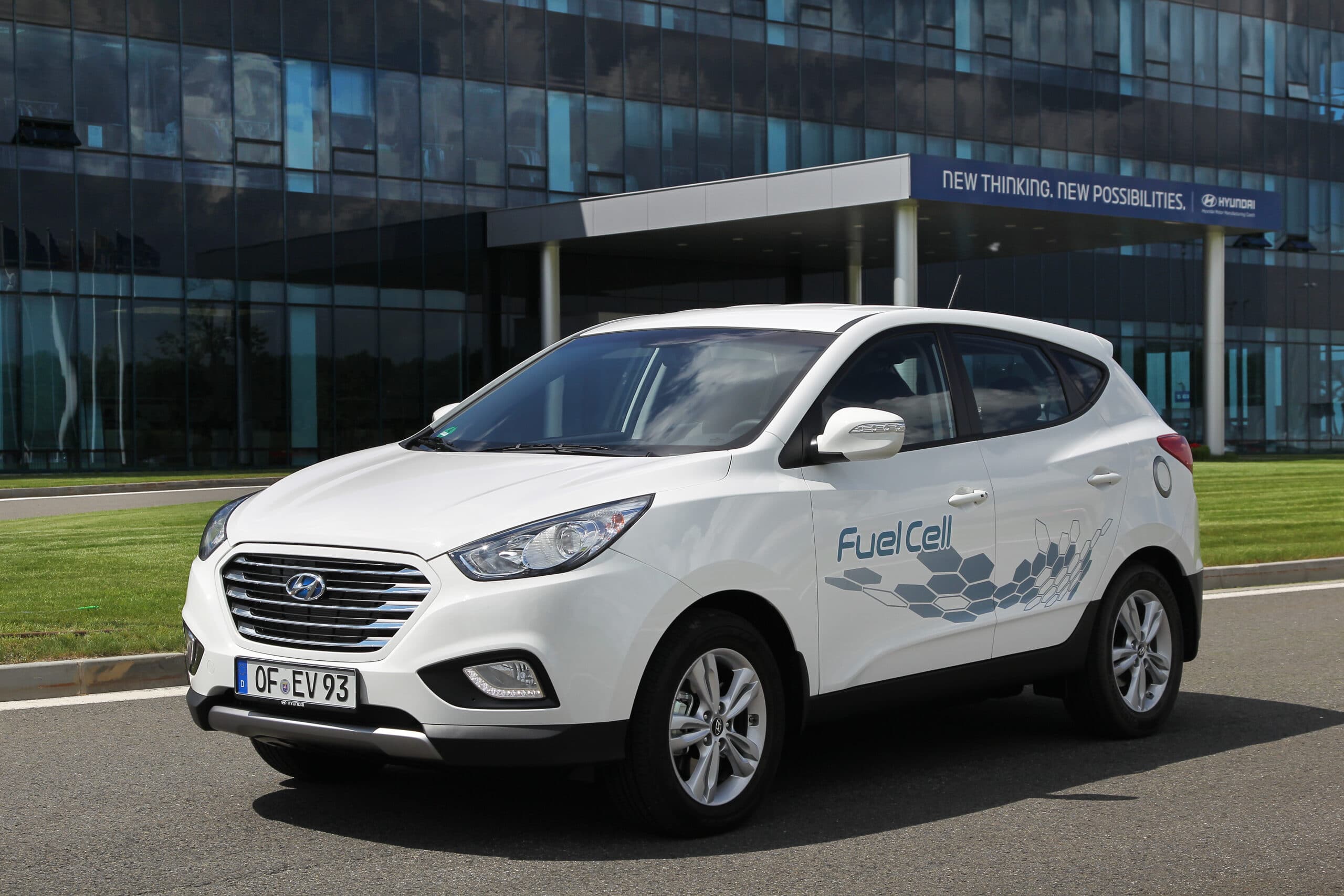 The trailblazer: ix35 Fuel Cell.
After establishing a fuel cell department in 1998, Hyundai launched the world's first mass-produced FCEV in 2013, equipped with our own fuel cell system.
The second generation: NEXO.
The launch of NEXO gained worldwide attention for its eco-friendliness, performance, convenience, safety features, and price. Test drive it at IAA 2021.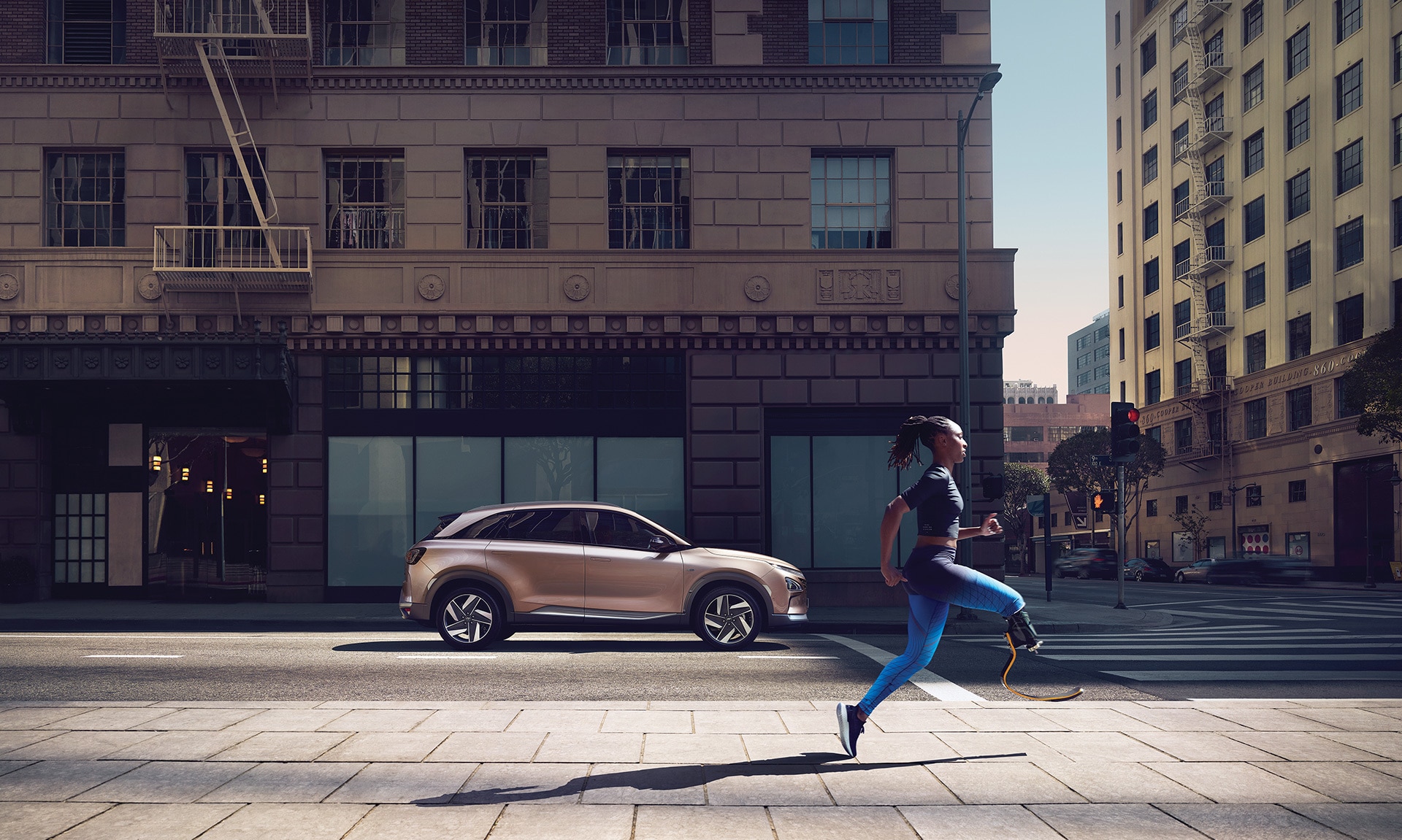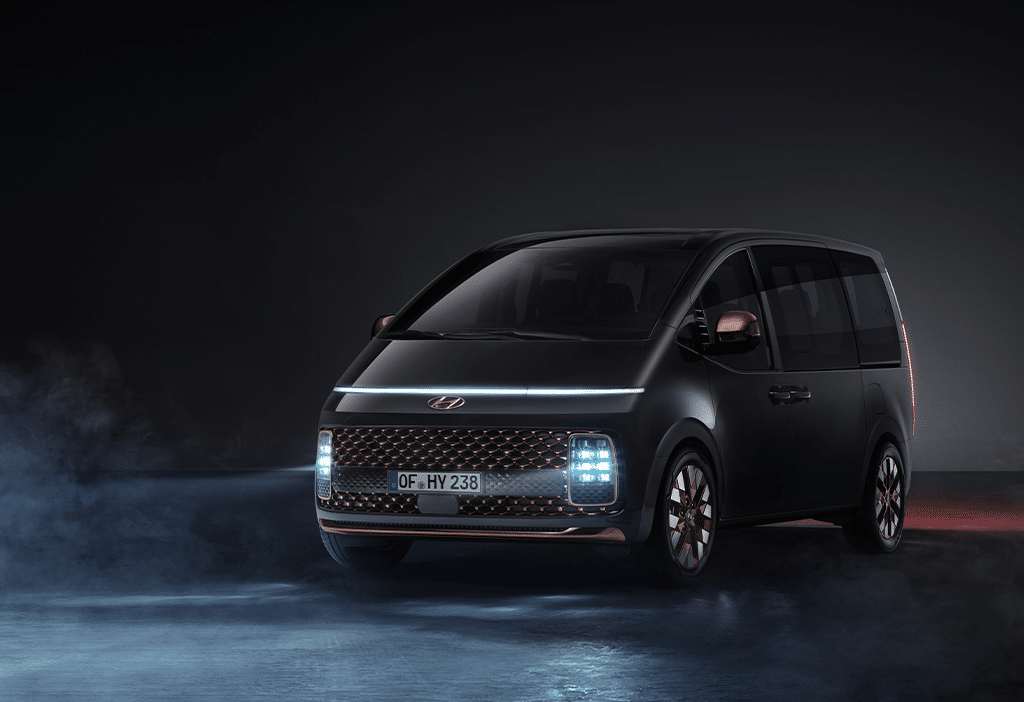 Up next: STARIA Fuel Cell.
The fuel-cell version of the STARIA multi-purpose vehicle will be unveiled at the end of 2023, broadening the hydrogen horizon for modern drivers.
How it Works
Understand the technology that drives hydrogen fuel cell vehicles.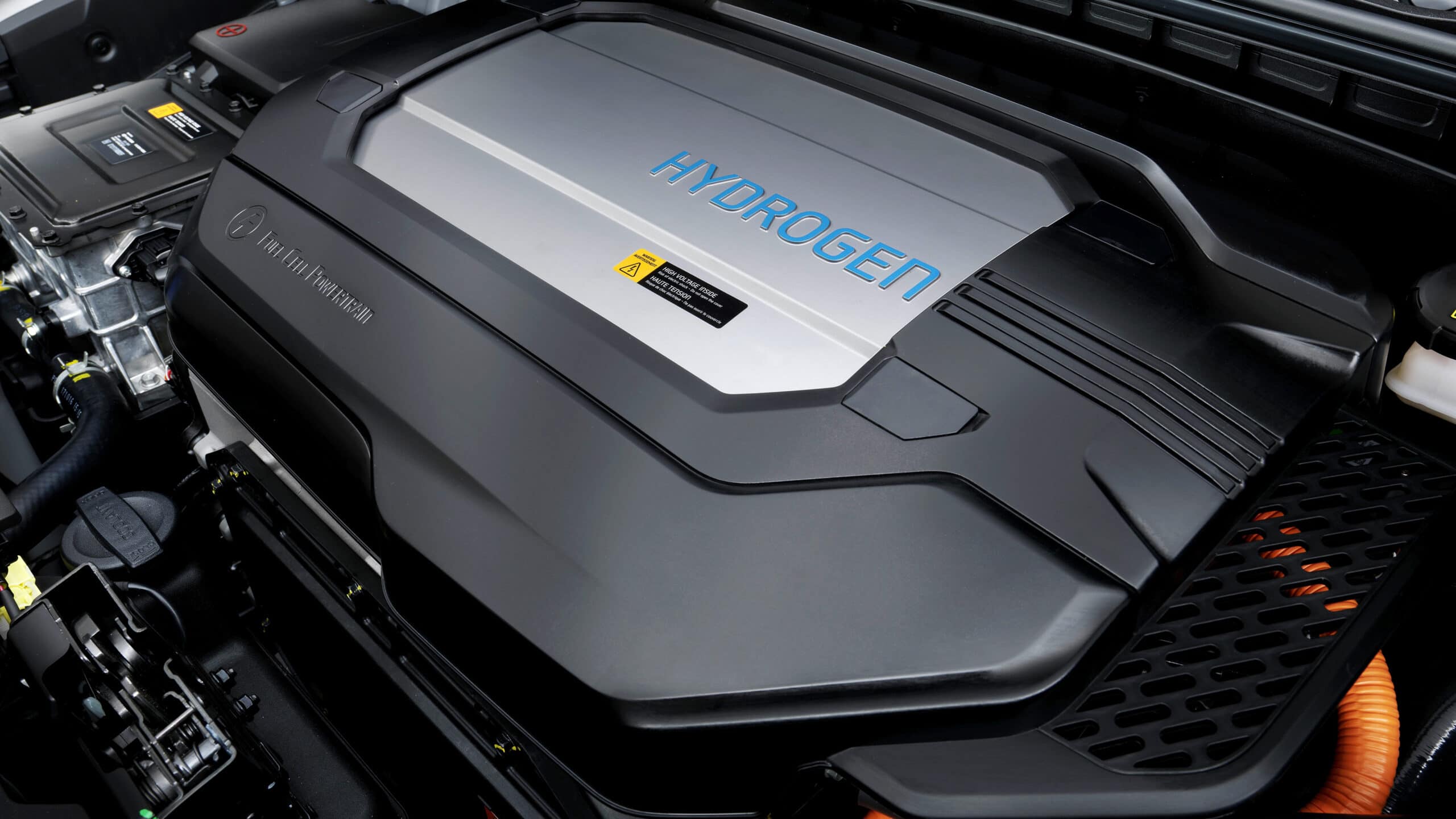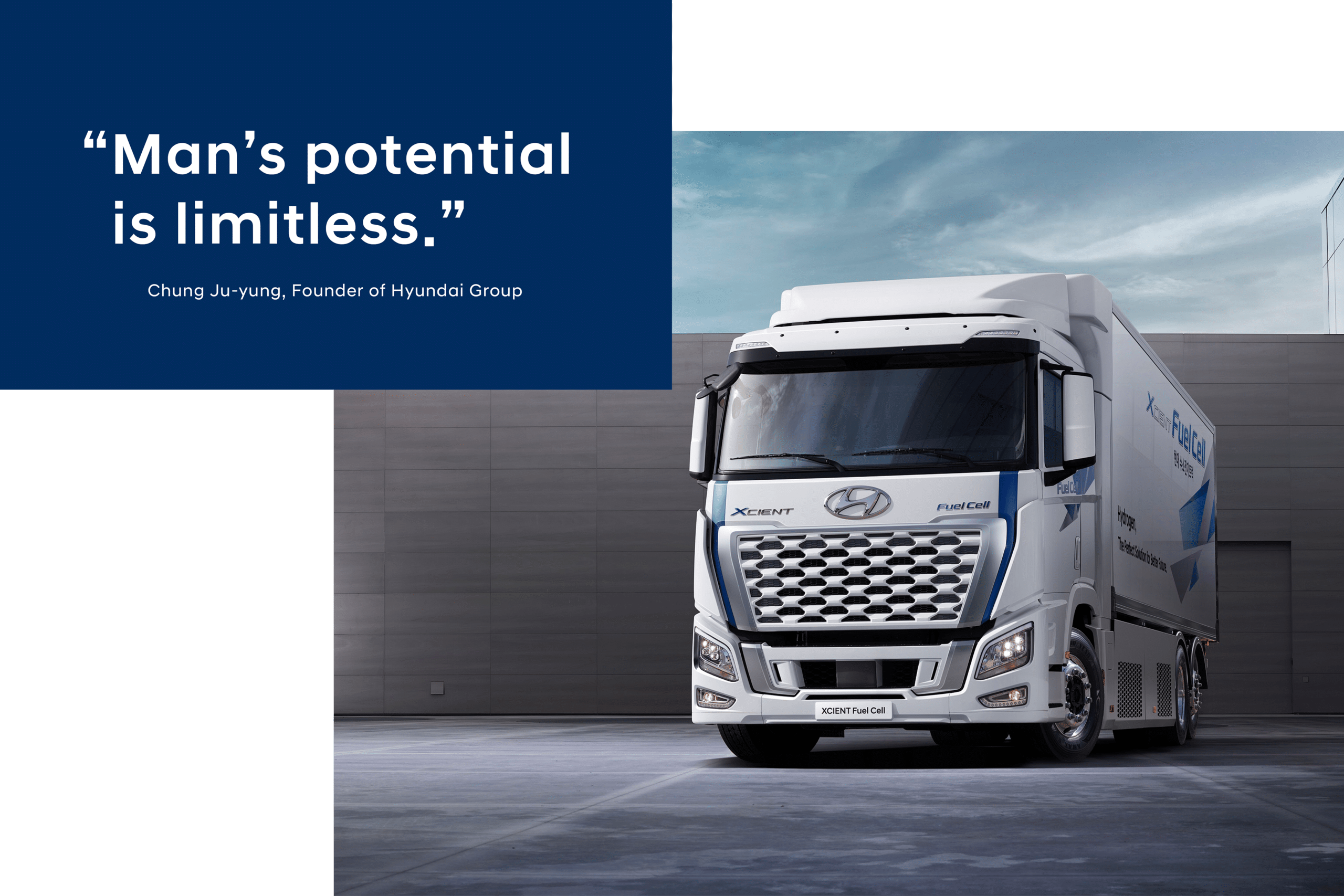 Committed to hydrogen in all modes of transportation.
Zero-emission commercial transport is already a reality in Switzerland. Hyundai is taking a two-pronged approach by putting fuel cell electric vehicles (FCEVs) on the road while working with local partners towards supporting the expansion of a hydrogen refueling infrastructure.
Partnership H2Energy.
Hyundai Hydrogen Mobility (HHM) is a joint venture between Hyundai Motor Europe and Swiss innovator H2 Energy. HMM leases XCIENT Fuel Cell trucks to commercial shipping companies around Switzerland and Europe.