IONIQ 6
Silhouette of the New Era
The vehicle shown is a prototype. Certain features, colours, materials, accessories and specifications may vary from the production model.
Discover IONIQ 6.
The all-new, all-electric,
four-door saloon from Hyundai.
The world premiere of IONIQ 6 took place at the Busan Motor Show in South Korea on Thursday 14 July.
Design inspiration from nature
Discover the inspiration for IONIQ 6's design, which will be style-defining for the Hyundai range.
Streamliner
Discover the essence of streamlined simplicity.
The clean, rounded lines and streamlined design of IONIQ 6 exude elegant simplicity. The flowing window lines lead to an eye-catching rear spoiler, making this four-door electric saloon instantly recognisable. The exterior design gives IONIQ 6 the lowest drag coefficient of any Hyundai, which translates directly into improved efficiency and range
IONIQ 6's exterior features glass-like, transparent elements that reflect incoming light, giving it a unique aesthetic. Like the smooth surface of a stone from a river, the futuristic contours of IONIQ 6 are simple yet sensual.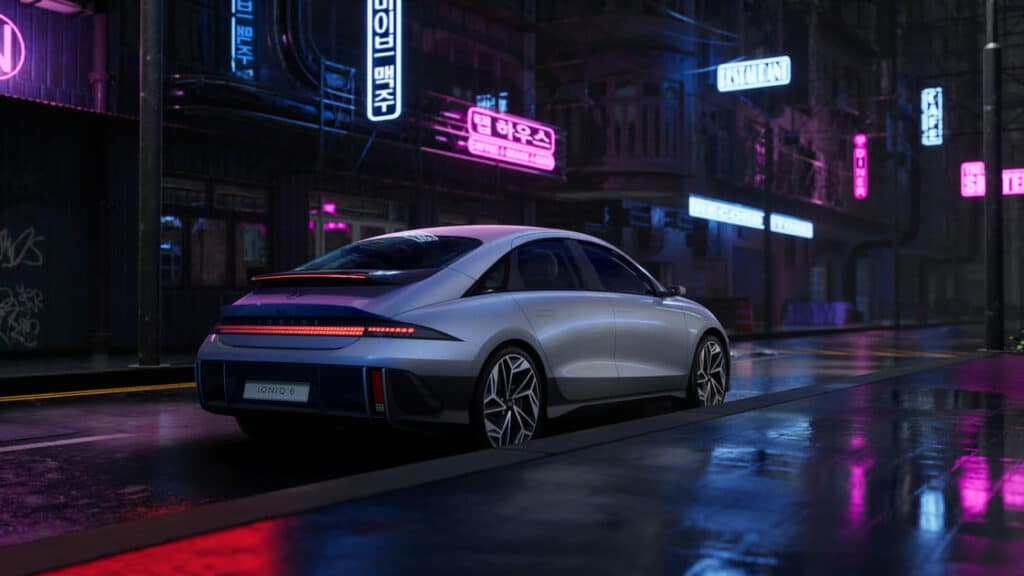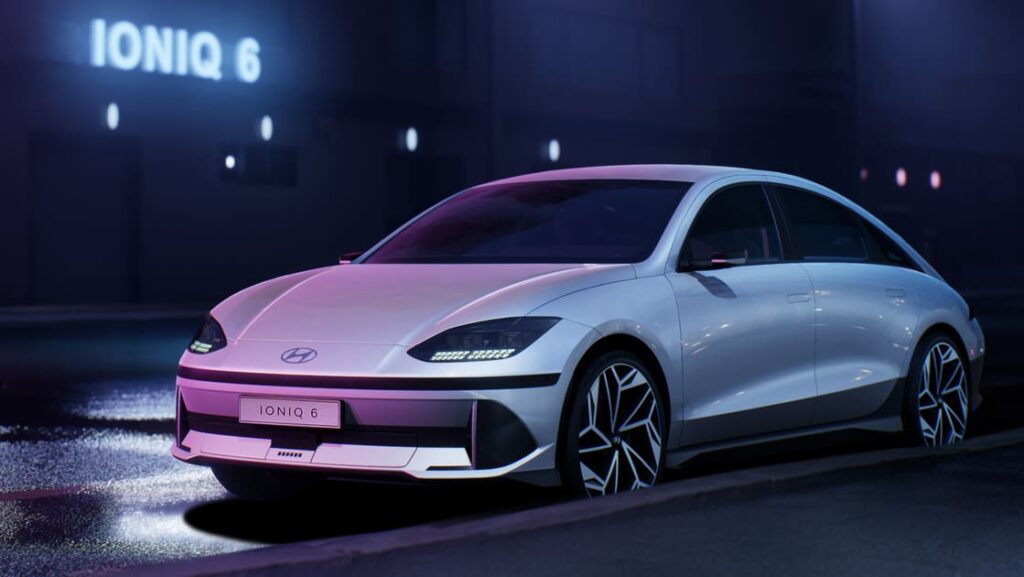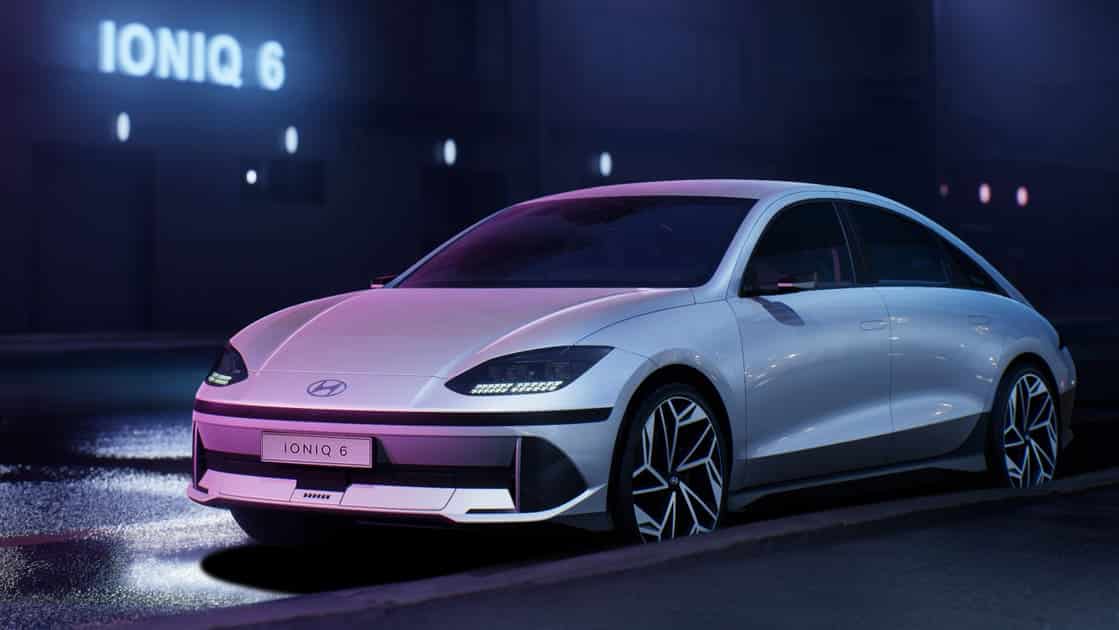 The streamlined silhouette directs the air flow harmoniously and gently around the vehicle - and makes journeys both more agile and more sustainable.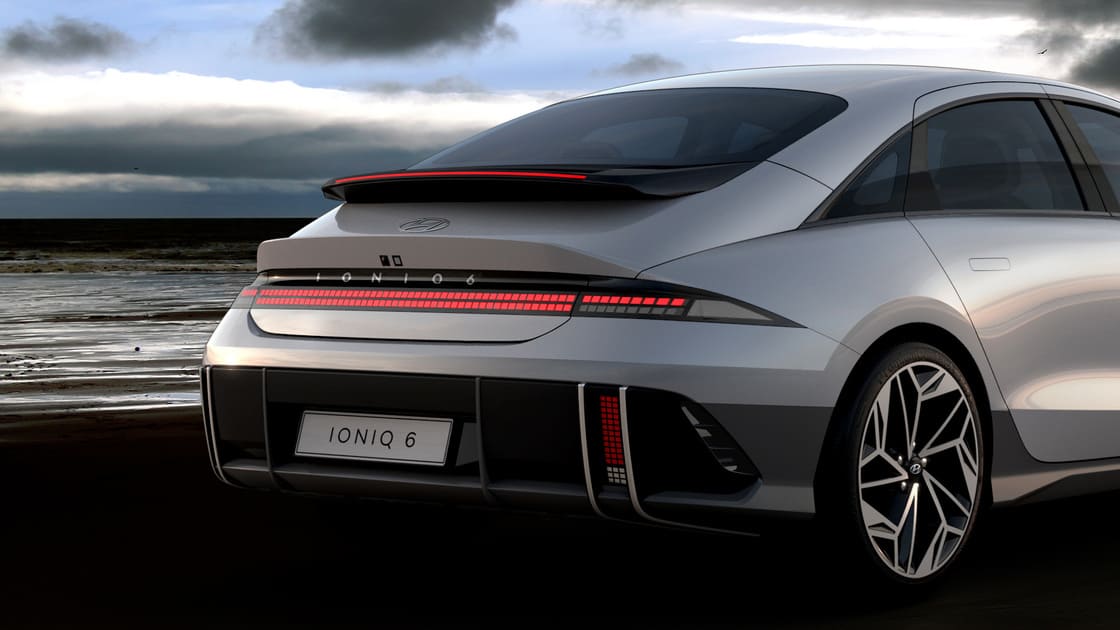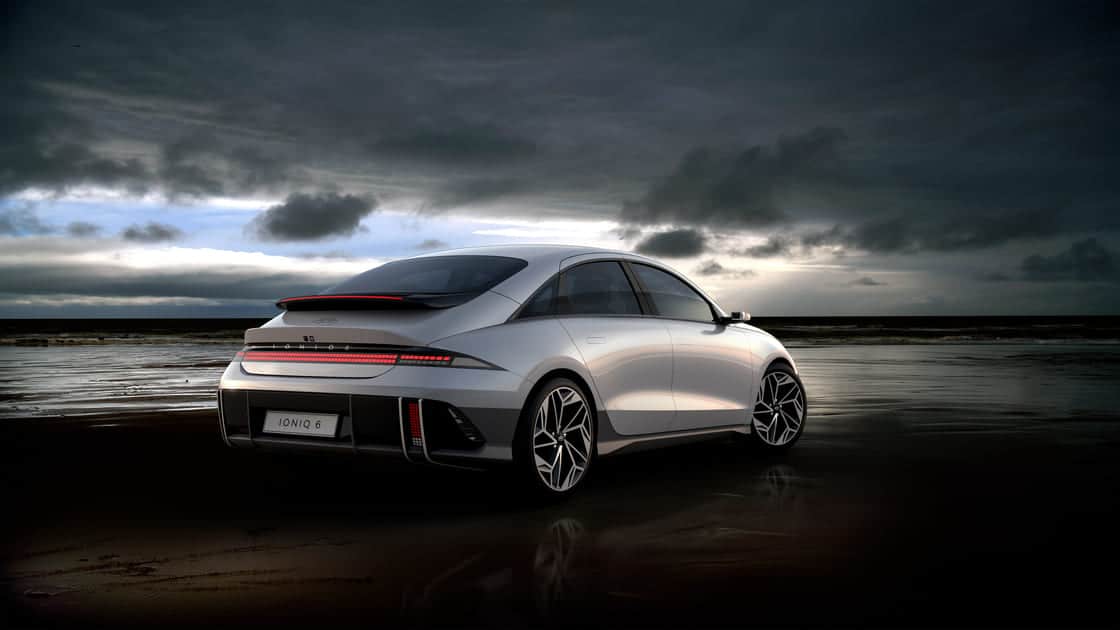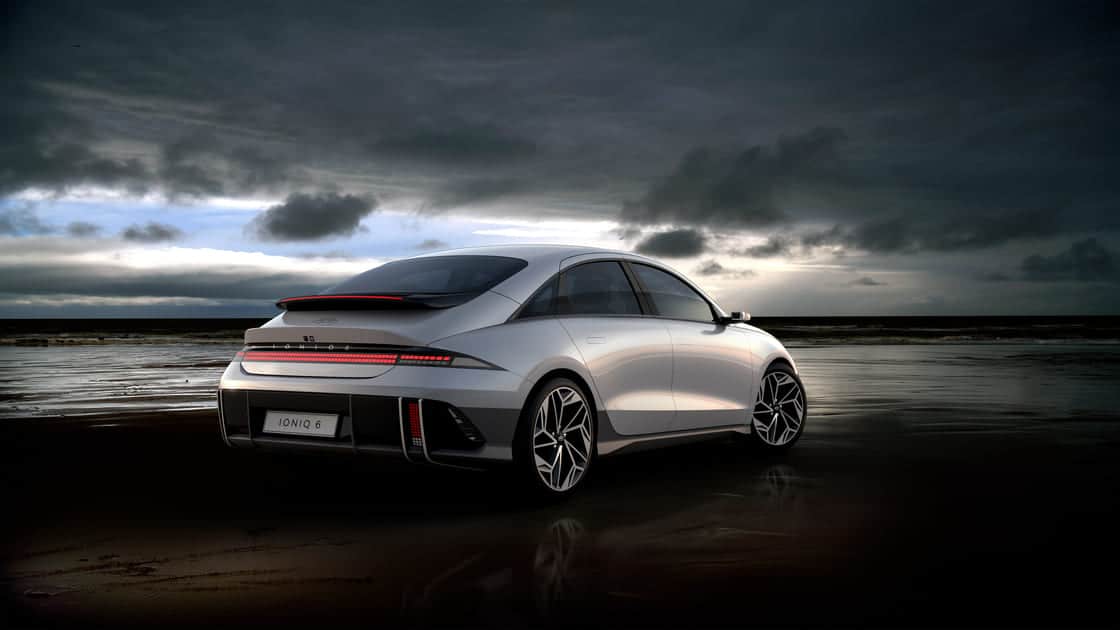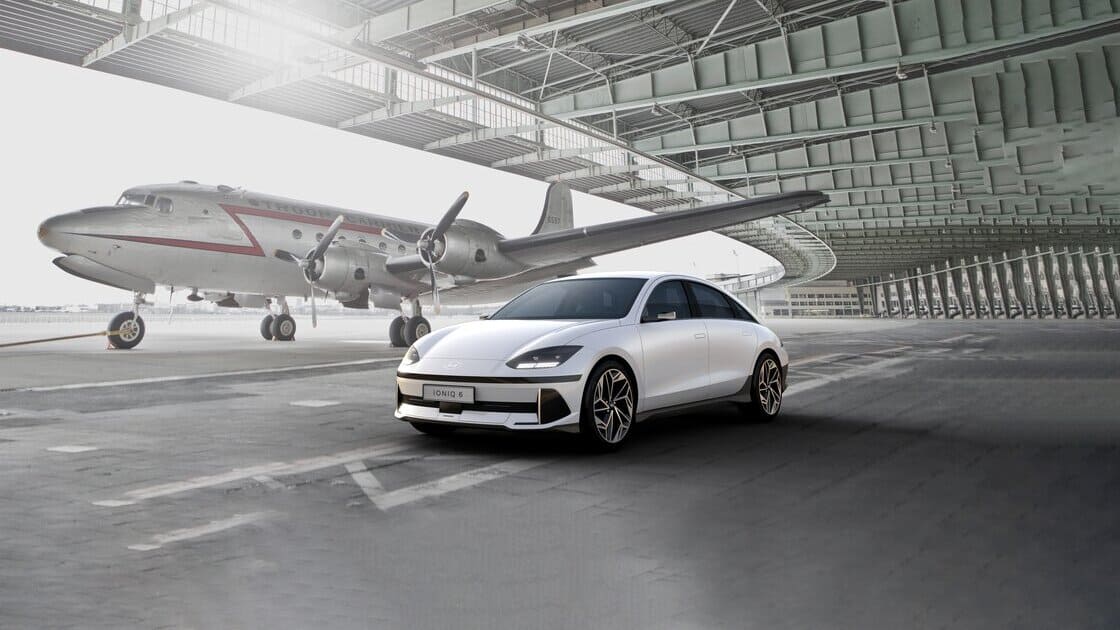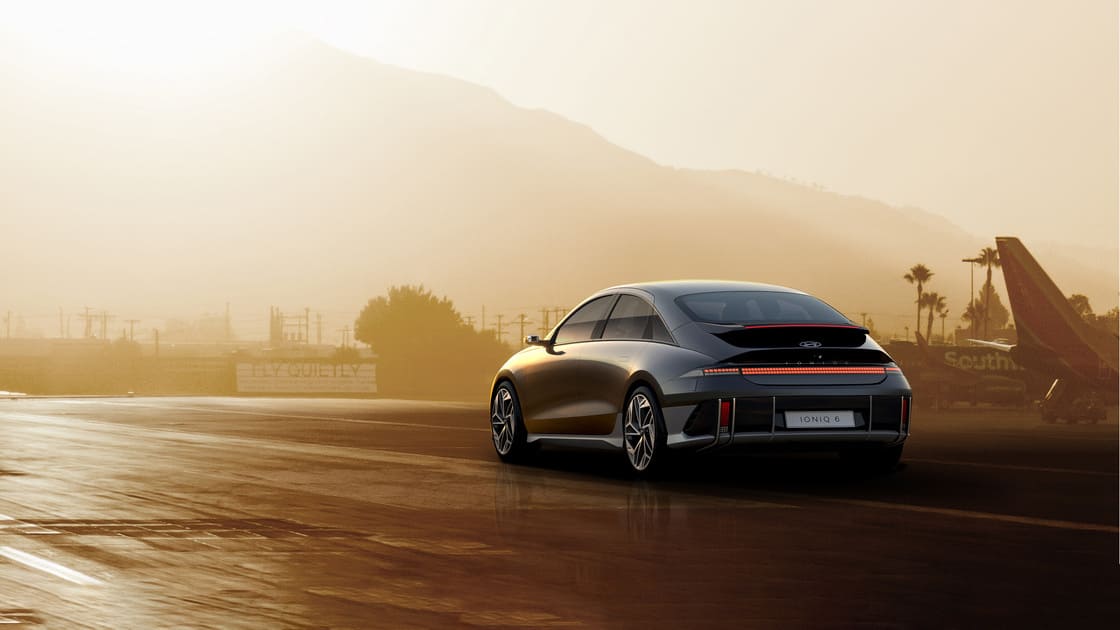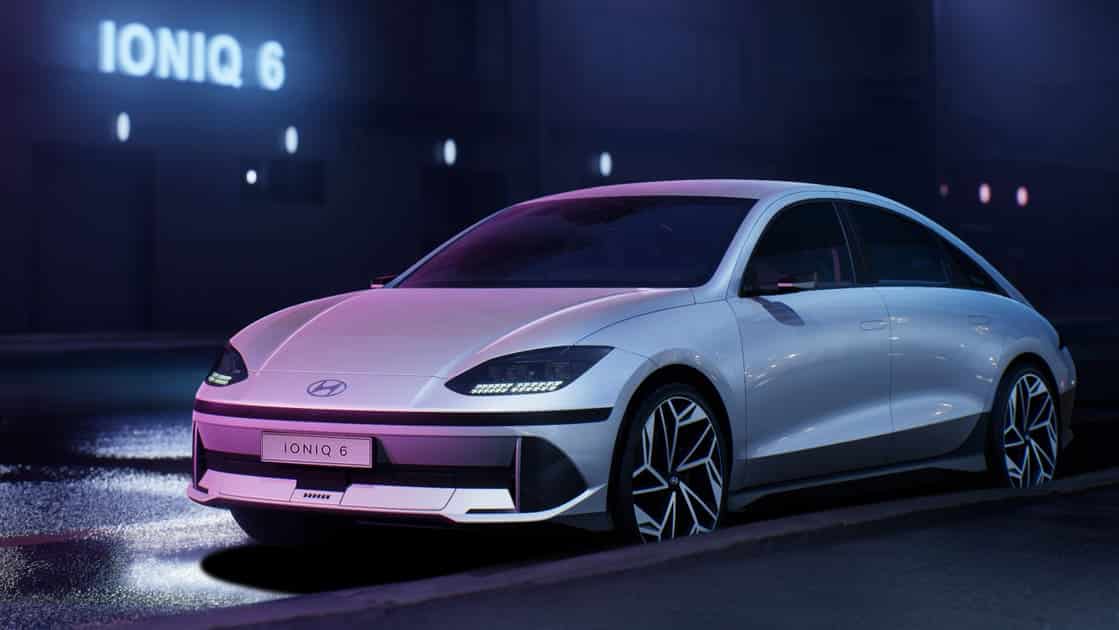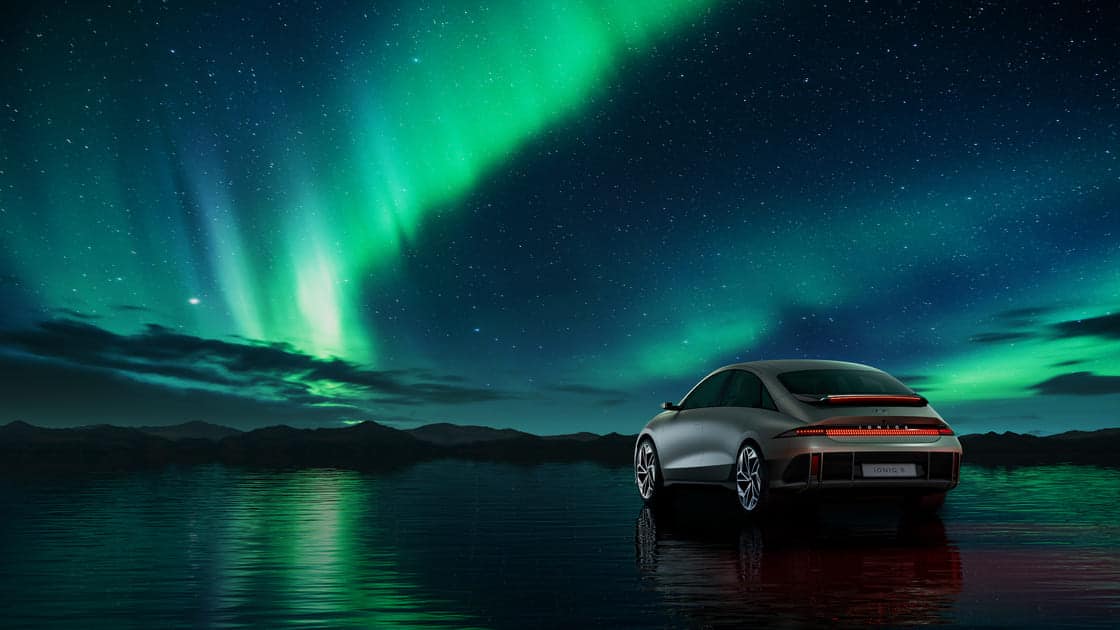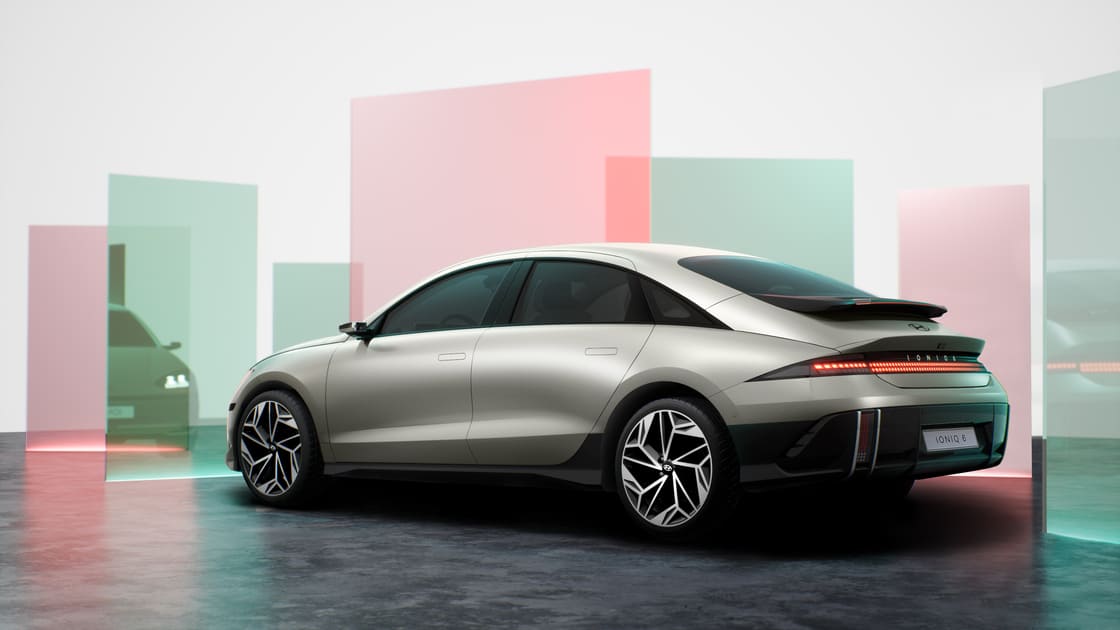 The modular touchscreen dashboard integrates a 12-inch full-touch infotainment display and 12-inch digital cluster. A bridge-type centre console provides convenient and generous in-car storage.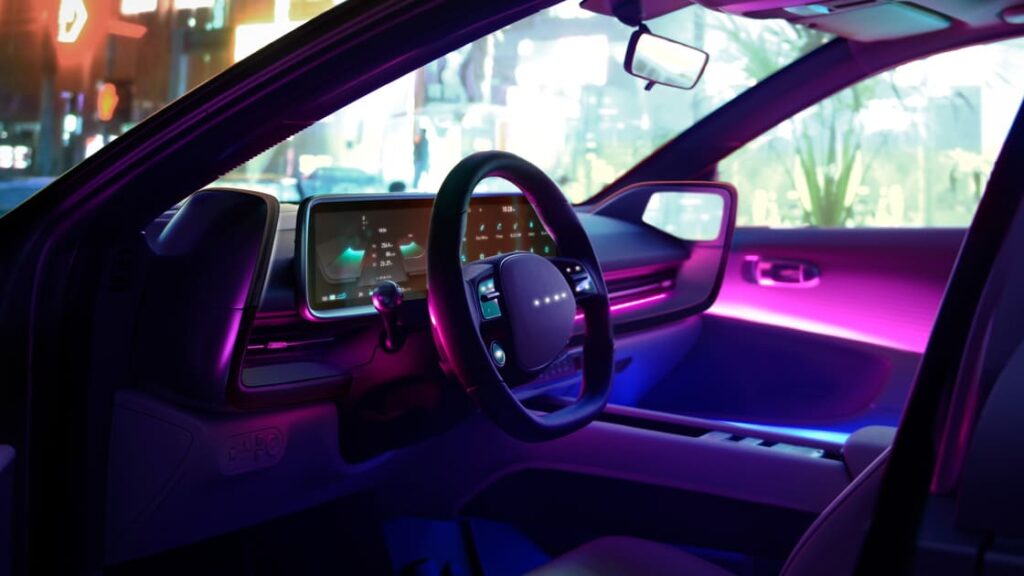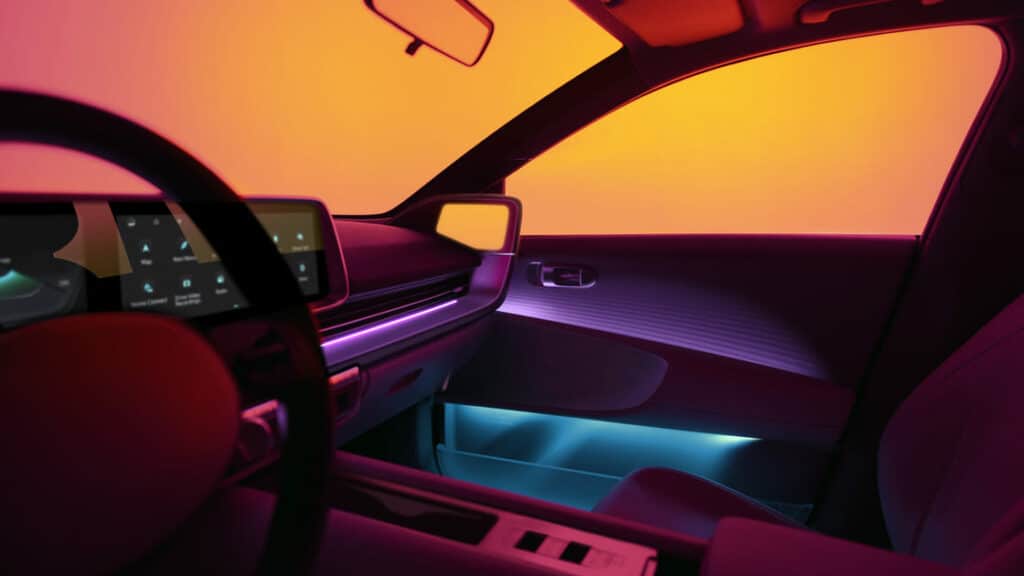 With Dual Colour Ambient Lighting you can choose from a spectrum of colours and dual colour themes. These were developed by colour experts to help you and your passengers feel relaxed and comfortable.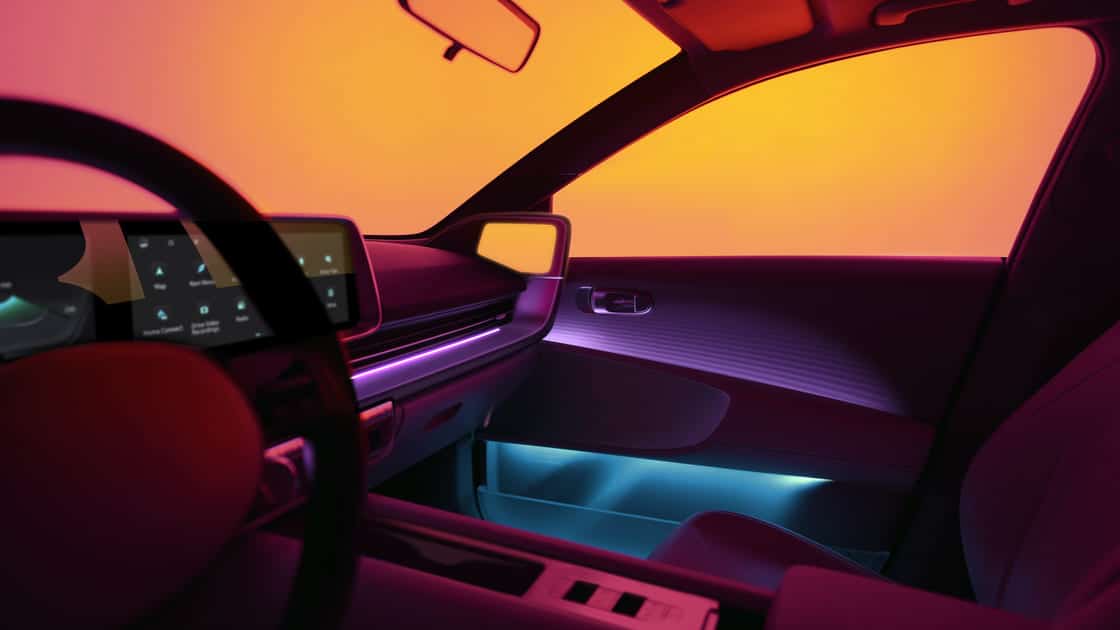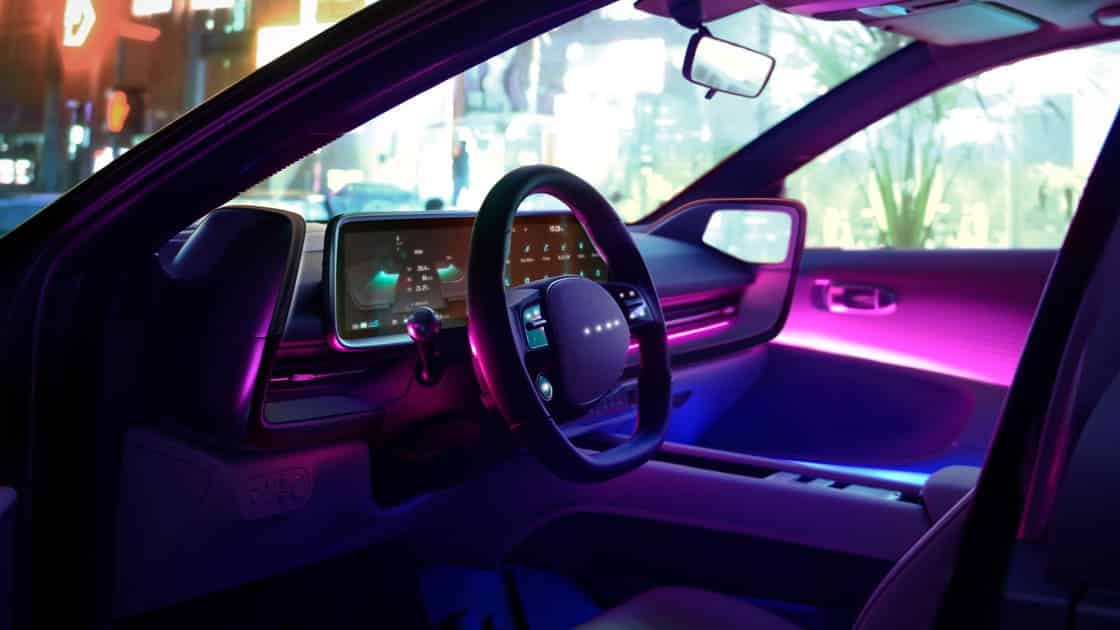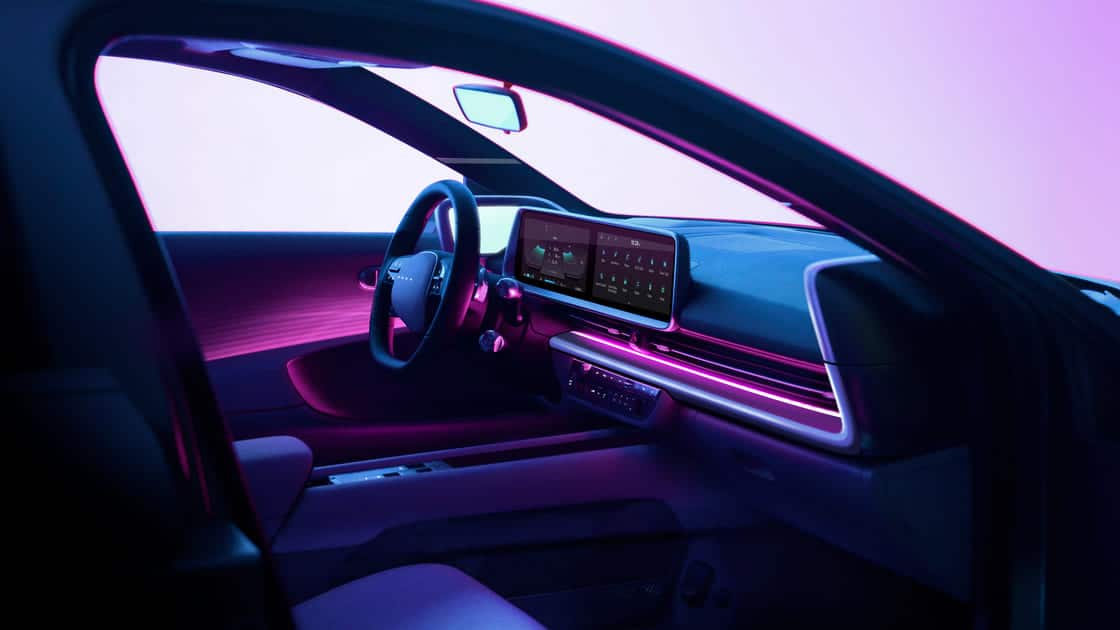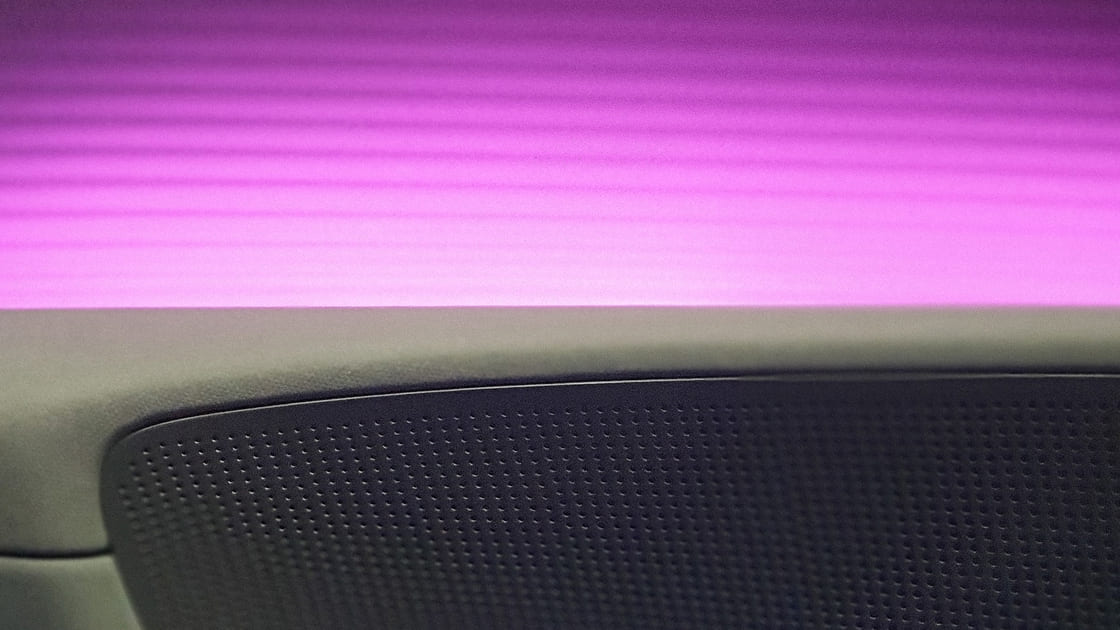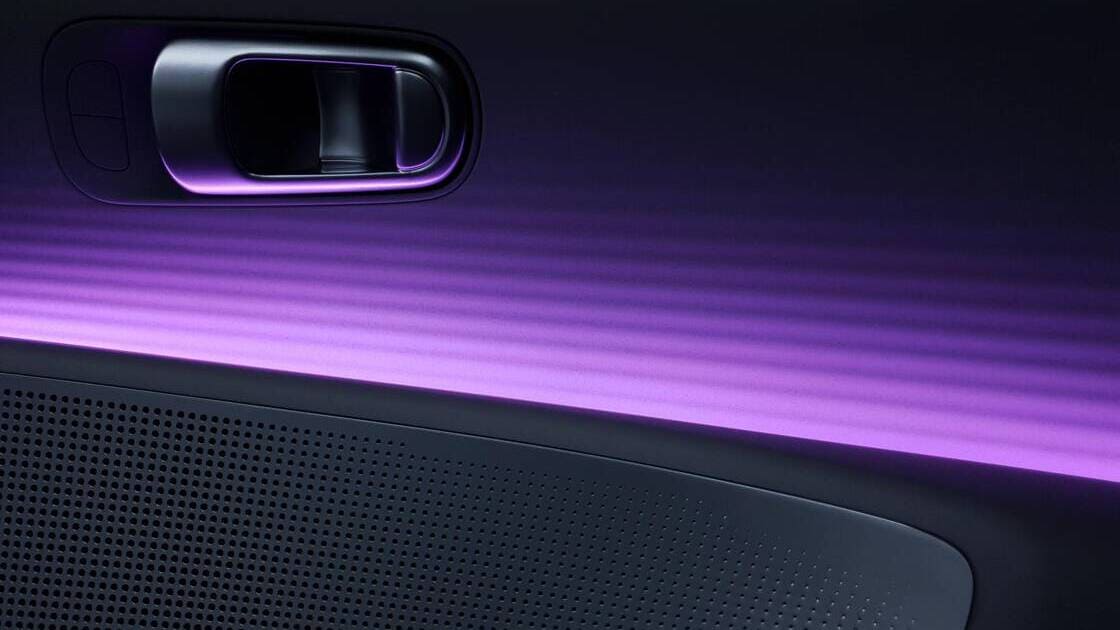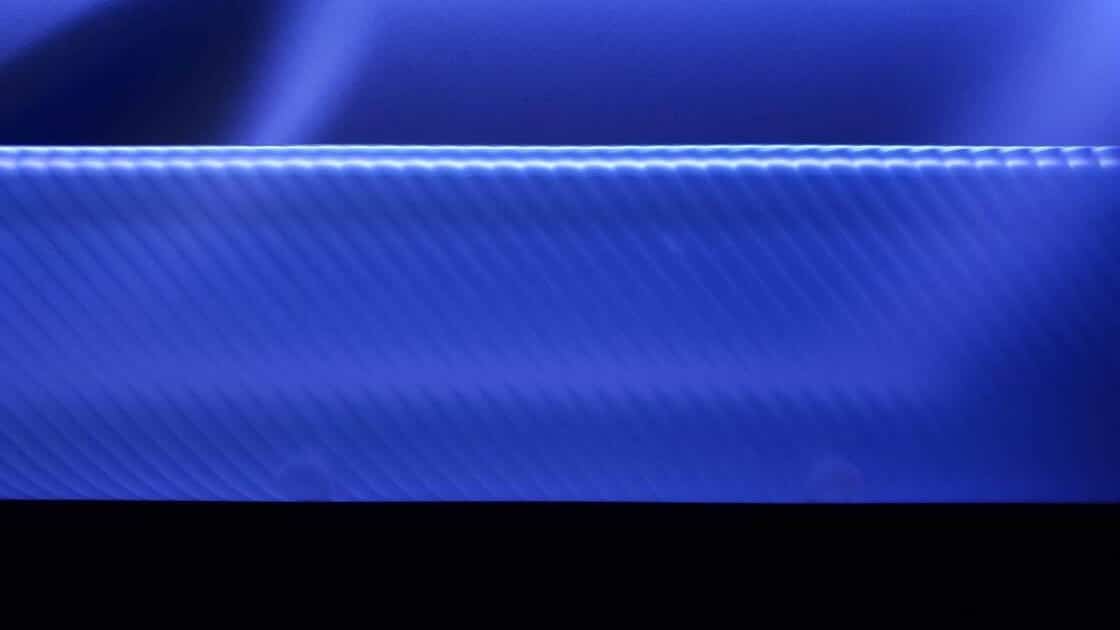 Concept
Prophecy: defining a bright future for Hyundai designs
When we unveiled our all-electric Prophecy concept vehicle in 2020, one thing was clear to us: this wasn't just going to be an experimental study, but a test bed for technologies we wanted to bring to market in a short amount of time. Just two years later, the prophecy was fulfilled in the form of IONIQ 6.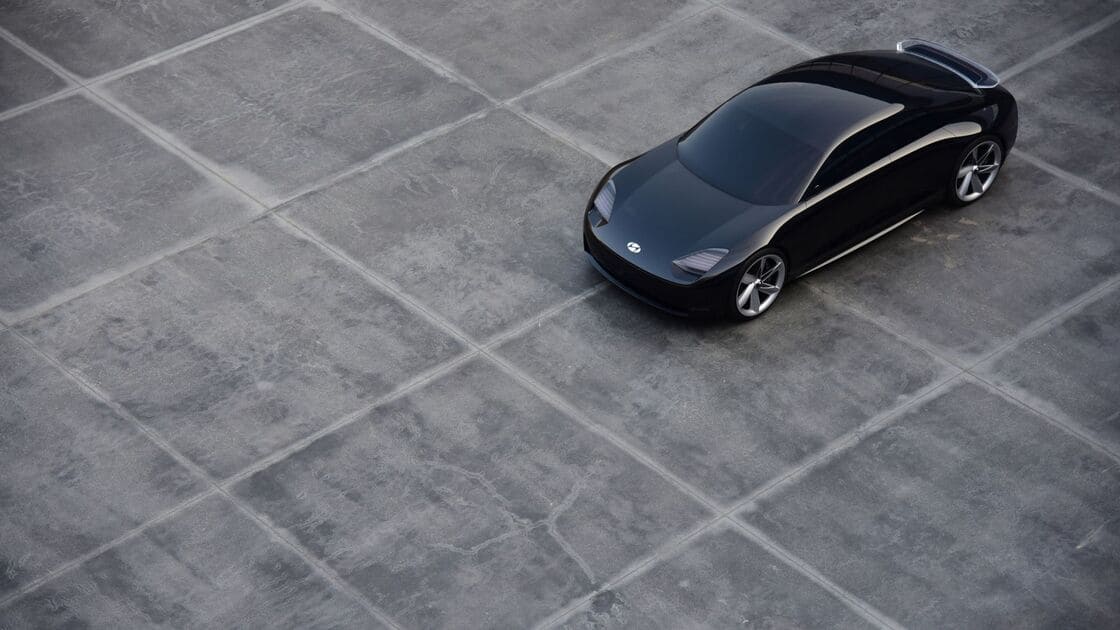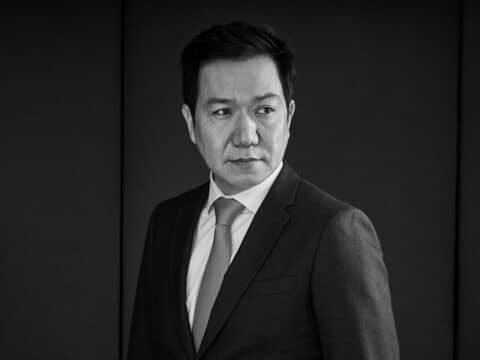 'Prophecy' does not follow trends. It accentuates timeless beauty that will stand the test of time. Its iconic design stands to expand Hyundai's design spectrum toward even broader horizons."
- SangYup Lee | Head of Hyundai Global Design Center -
Excellent aerodynamics
The design provides excellent aerodynamics, a characteristic indispensable to EVs. The propeller design is embedded in the Prophecy's wheel designs. The integrated rear spoiler harnesses downforce that aids vehicle stability when travelling at speed.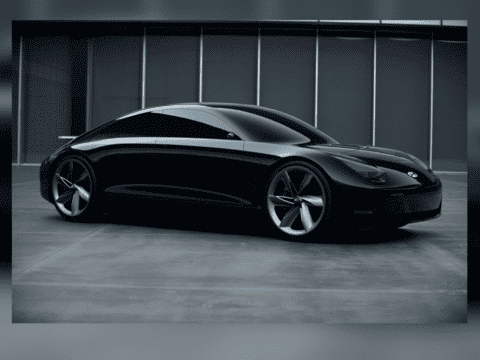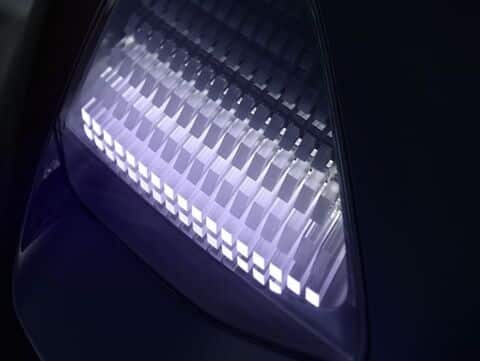 Progressive lighting technology
The pixel lamps are progressive lighting technology integrated into the headlamp, tail lamp and spoiler, efficiently using energy from the vehicle's battery cells. Pixelated lamps will be carried forward as a signature design element in future Hyundai models.
Transparent acrylic material
Transparent acrylic materials provide a clear view of the functional components inside. This intentional design feature is integrated in the spoiler, headlamp and in the camera monitoring system (CMS), calling attention to the functional beauty of components.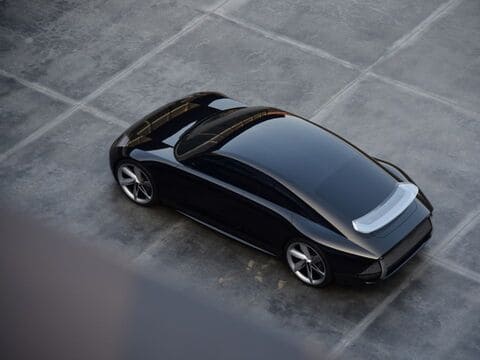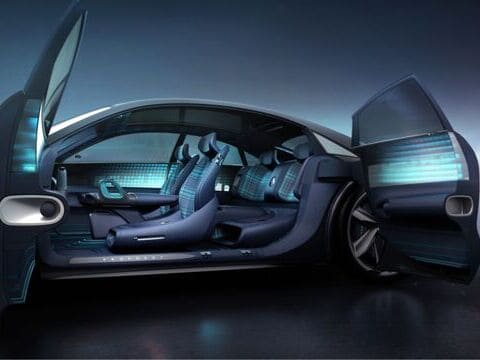 Innovative interior
Design changes in the Prophecy Concept, enabled by the use of joysticks, offer more visual freedom to passengers. In Relax mode, passengers have virtually zero visual obstacles. In a comfortably reclined position, all that the passengers see is the horizontal pillar-to-pillar display and the wing-shaped dashboard. In this mode, the dashboard swivels, allowing for a spacious interior and seat position from which passengers are able to enjoy content shown on the display.