Hyundai i20 | Genuine Accessories
More Style. More convenience. More you.
As practical as it is style-conscious.
With Hyundai Genuine Accessories, you can take your i20 even further, with practical and stylish options that fit your lifestyle.
Shine a light on your personal style.
Accentuate the sleek, modern flair of your cabin with concealed illumination in the footwell. A soft glow of ambient light will welcome you whenever the doors are unlocked, fading out when the engine starts.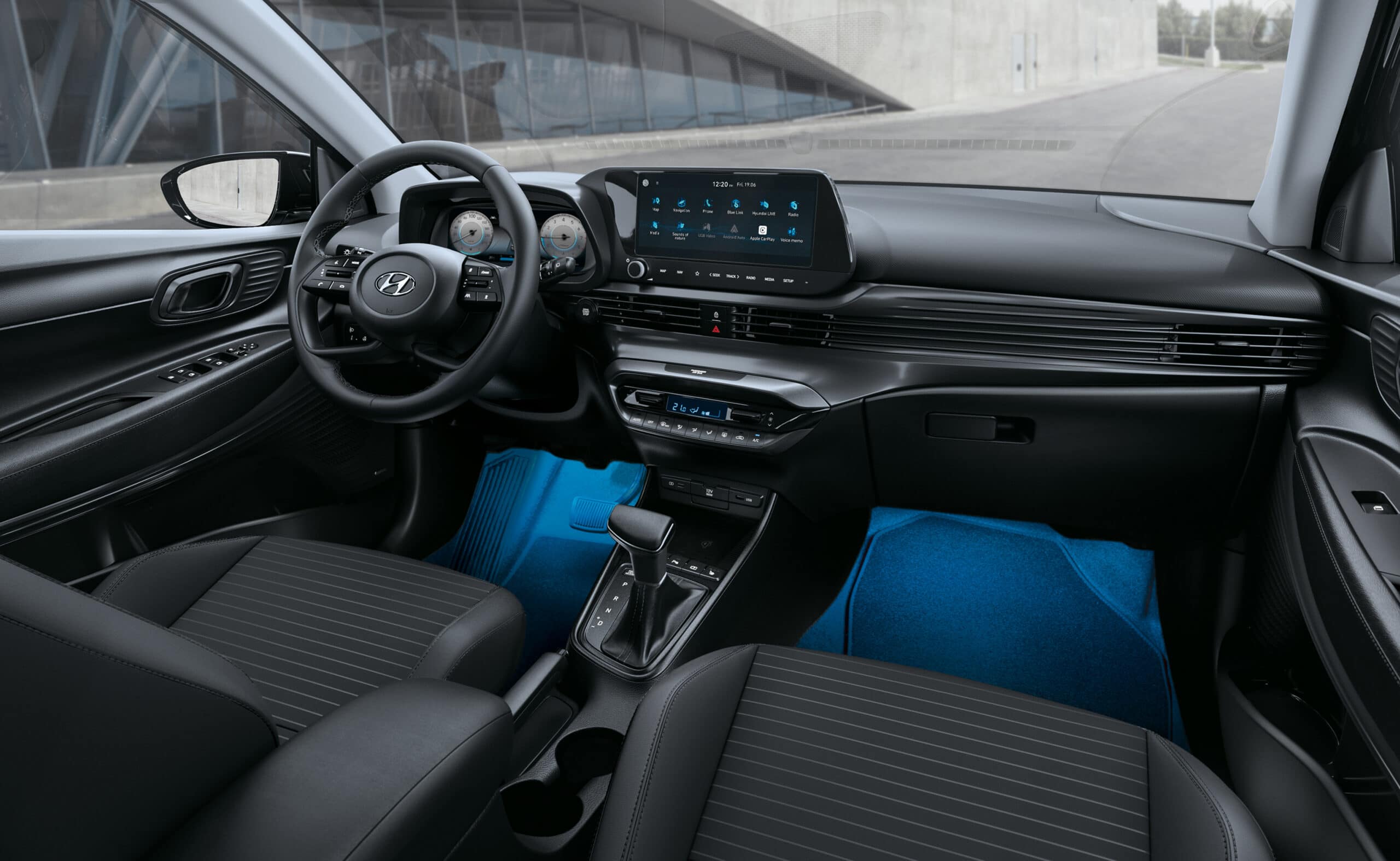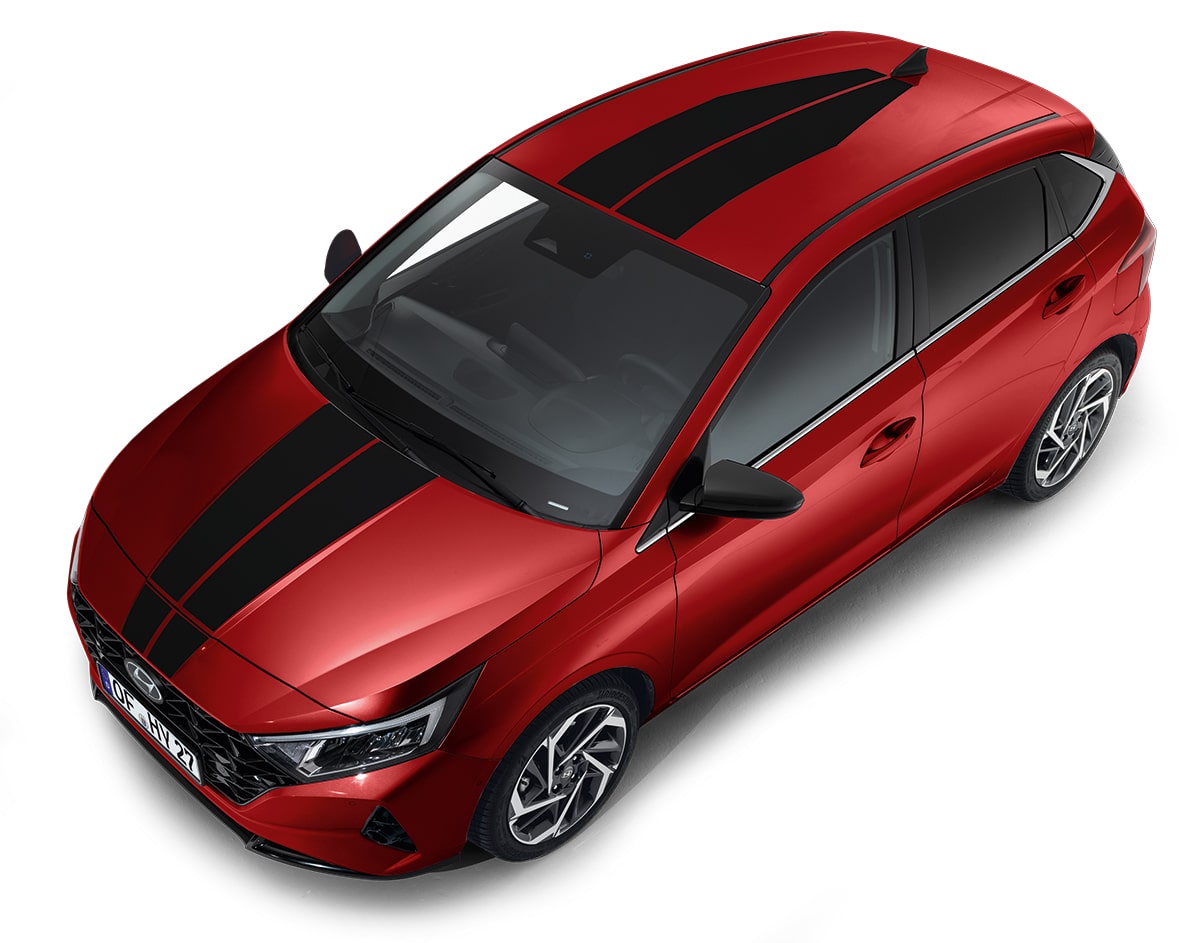 Turn eyes wherever you drive.
Reflect your personality. Our eye-catching racing stripes for the bonnet and roof will give your i20 a sportier stance on the road.
Ready for all seasons.
The changing seasons and daily use can be tough on any car. To protect your i20 against wear, tear and dirt, equip yourself with Genuine Hyundai floor mats.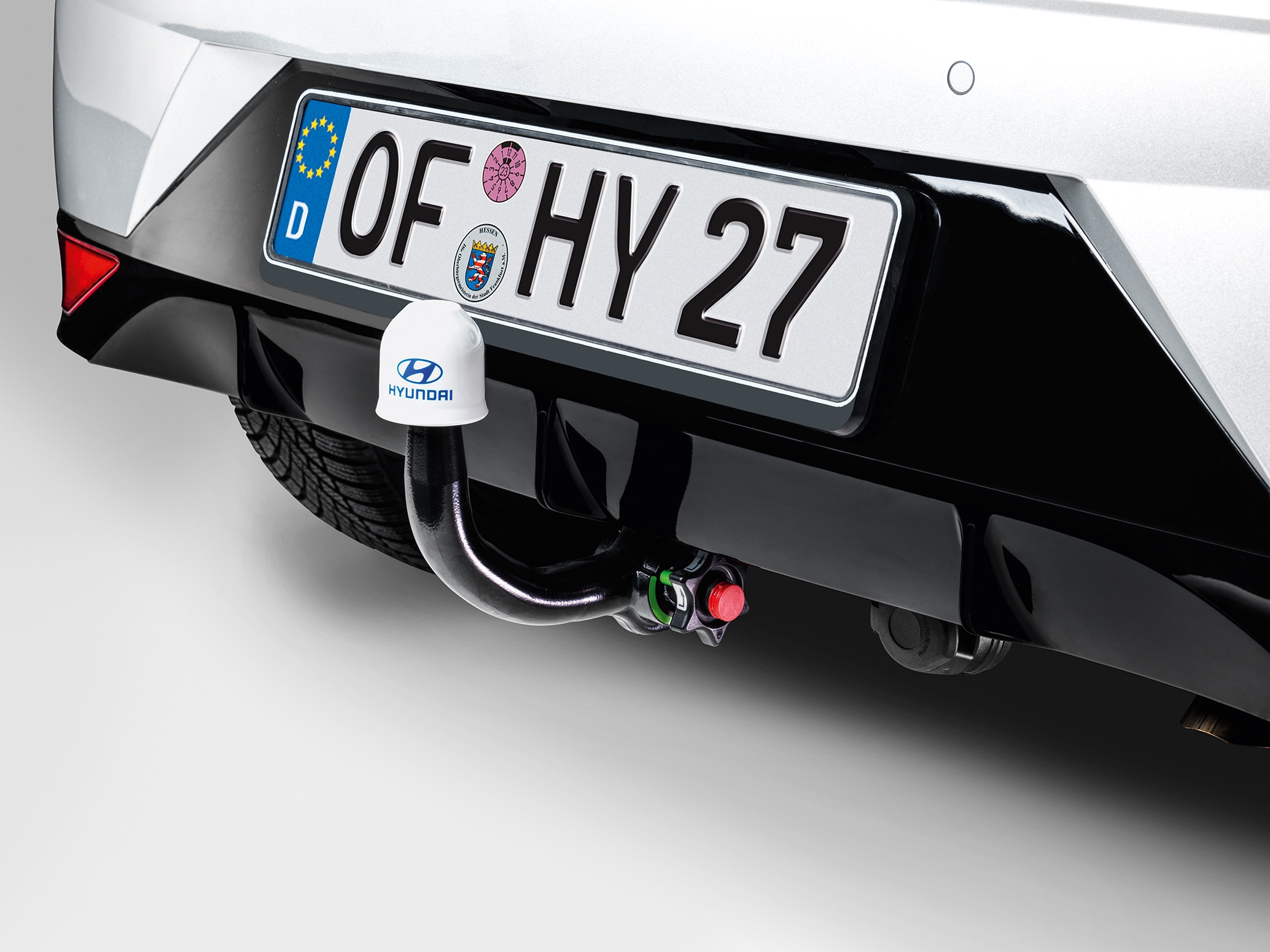 Adventures require four wheels.
For those longer tours, you can rely on our corrosion-resistant steel tow bar to transport your cargo securely and efficiently.
Bike carrier for all tow bars.
For even more convenience, our bike carrier for tow bars carries two bikes with a maximum payload of 60 kg.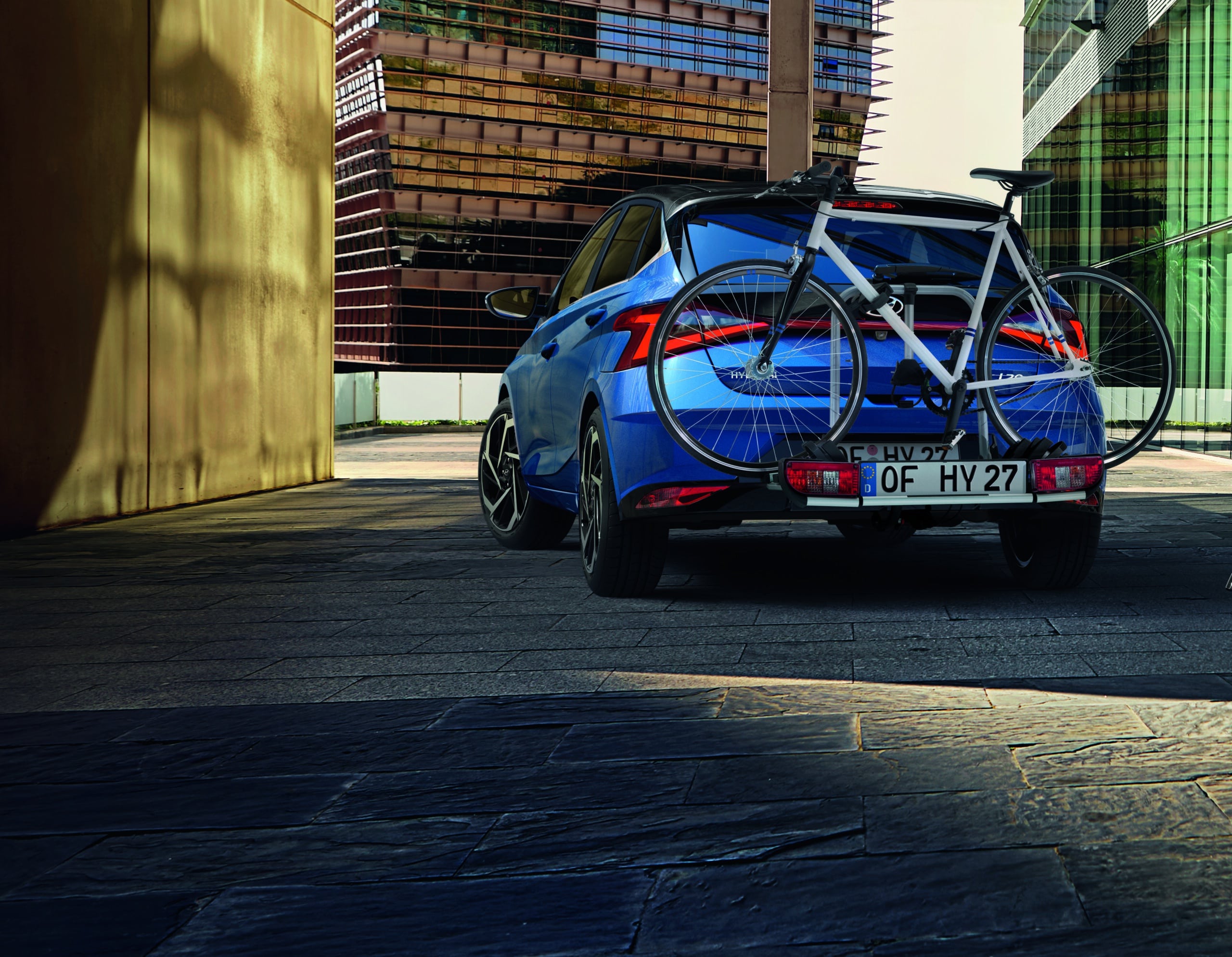 Add a touch of colour to your life.
A range of stylish accessories gives your Hyundai i20 an individual touch. For example, steering wheel inlays, door handle trims or our colourful door mirror caps, will enhance the already distinctive look of your i20. Helping you stand out on the street.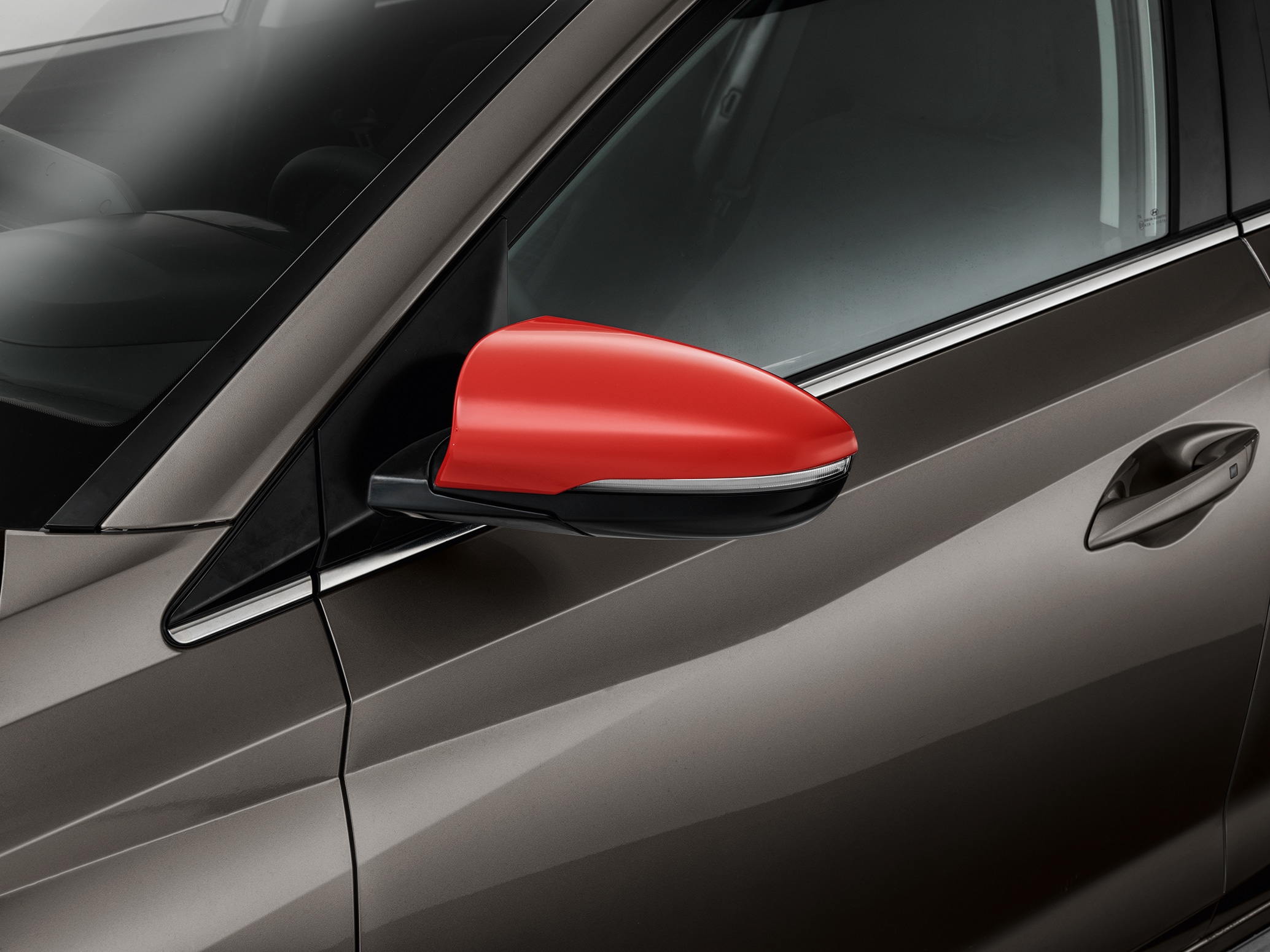 Door mirror caps.
Add a striking design detail and colour accent to your vehicle's exterior with these door mirror caps. Available in aqua turquoise, tomato red or phantom black. Only for vehicles with door mirror indicator.
Front lamp trims.
Customise the dynamic new LED Daytime Running Lights with a front lamp trim to give your i20 an extra sporty edge. Front lamp trims are available in aqua turquoise, tomato red or phantom black.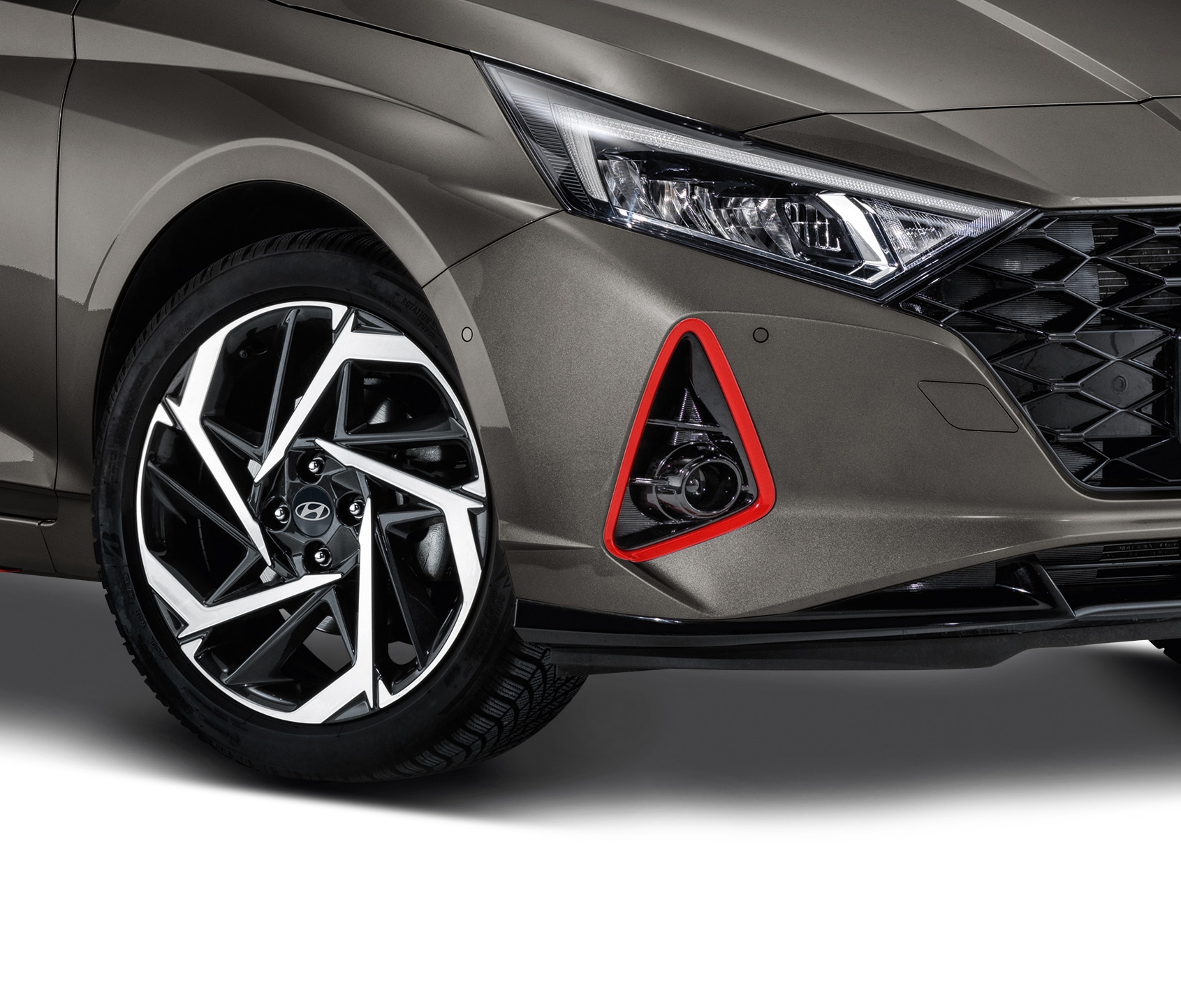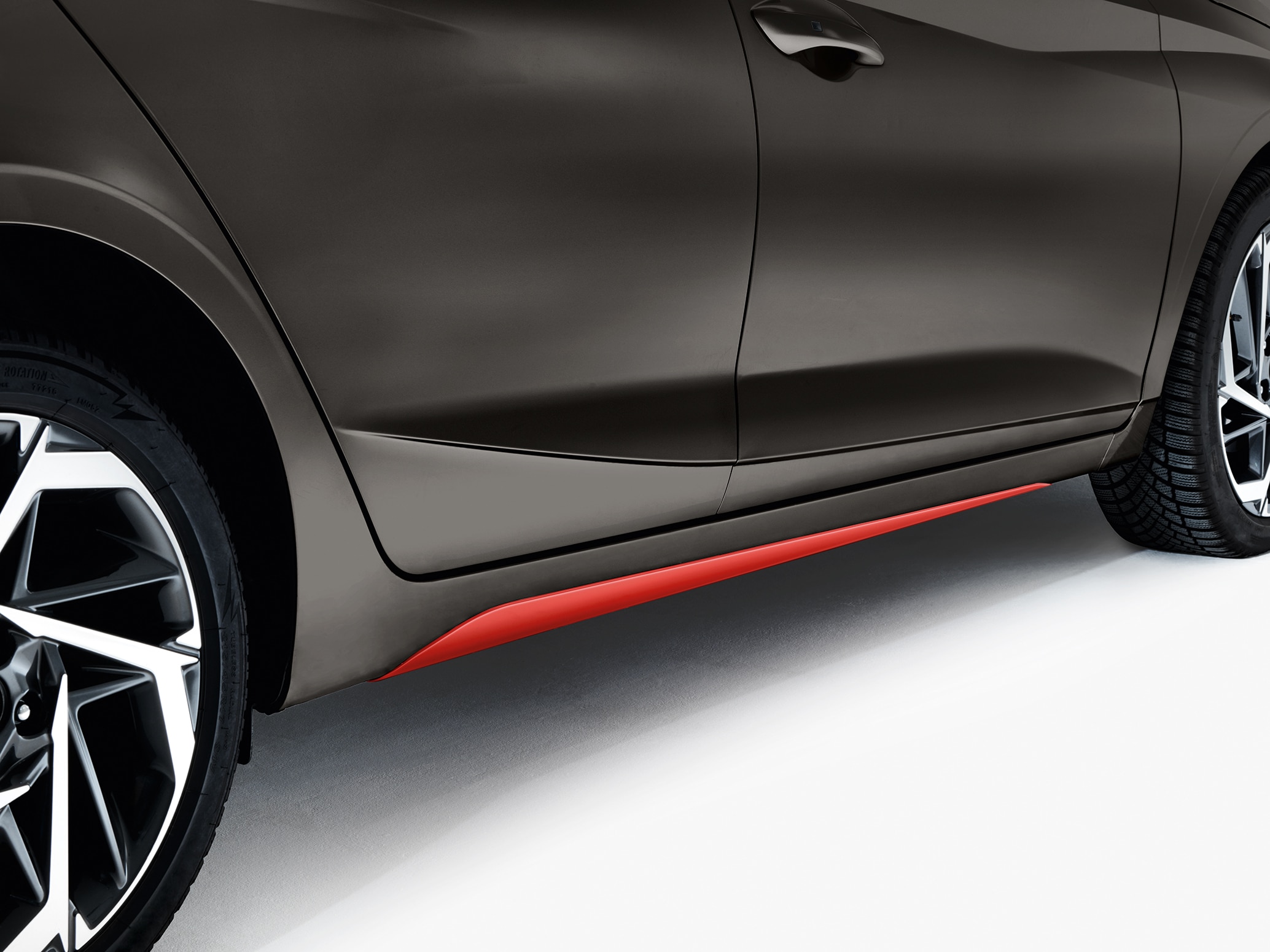 Side skirts.
Combine elegance with sportiness. These side skirts give an exclusive custom look to your i20. Available in 3 different colours
Rear bumper trim line.
This trim line finish adds a subtle and refined horizontal detail all along the top surface of your i20 rear bumper. Available in aqua turquoise, tomato red or phantom black.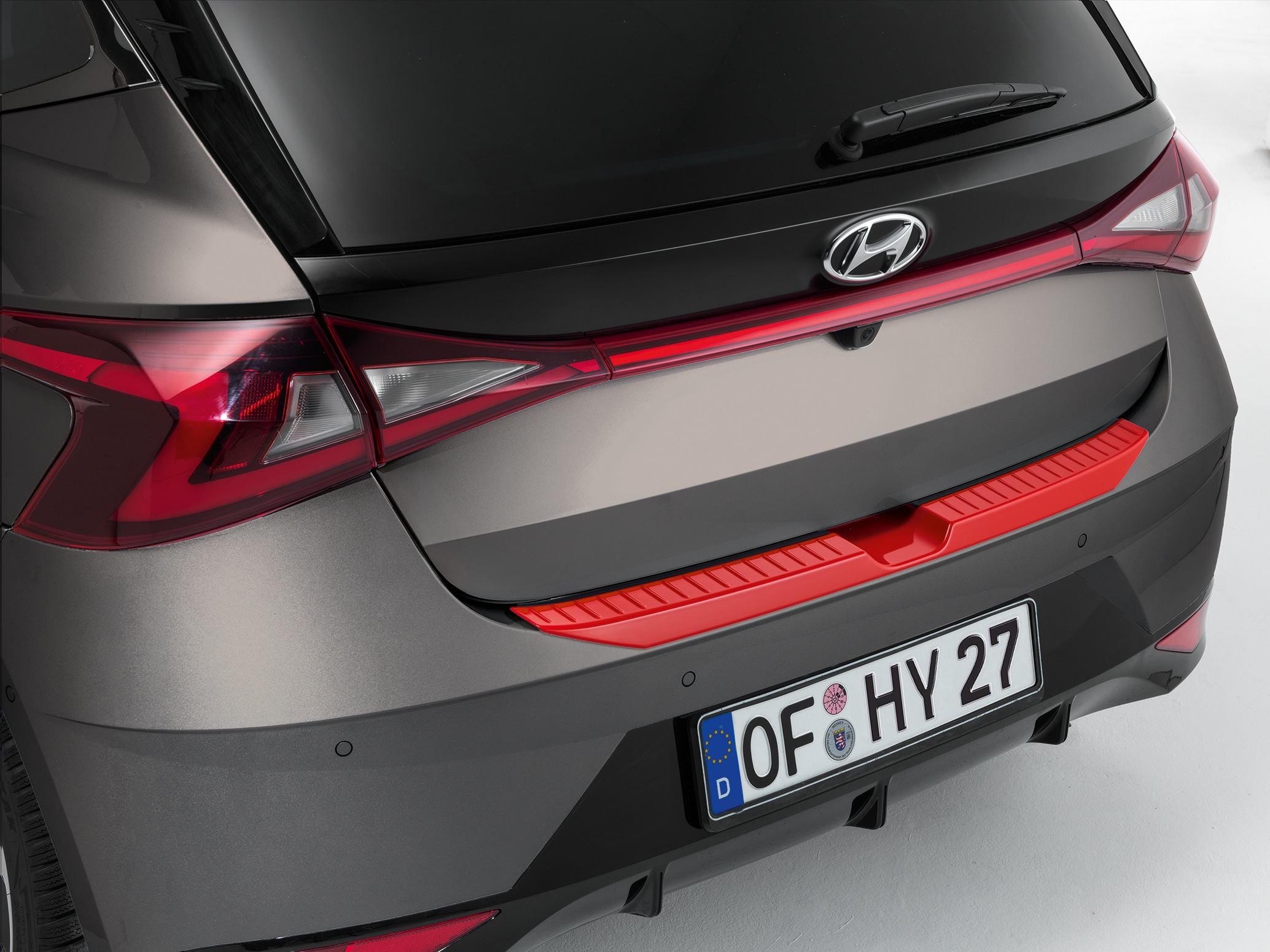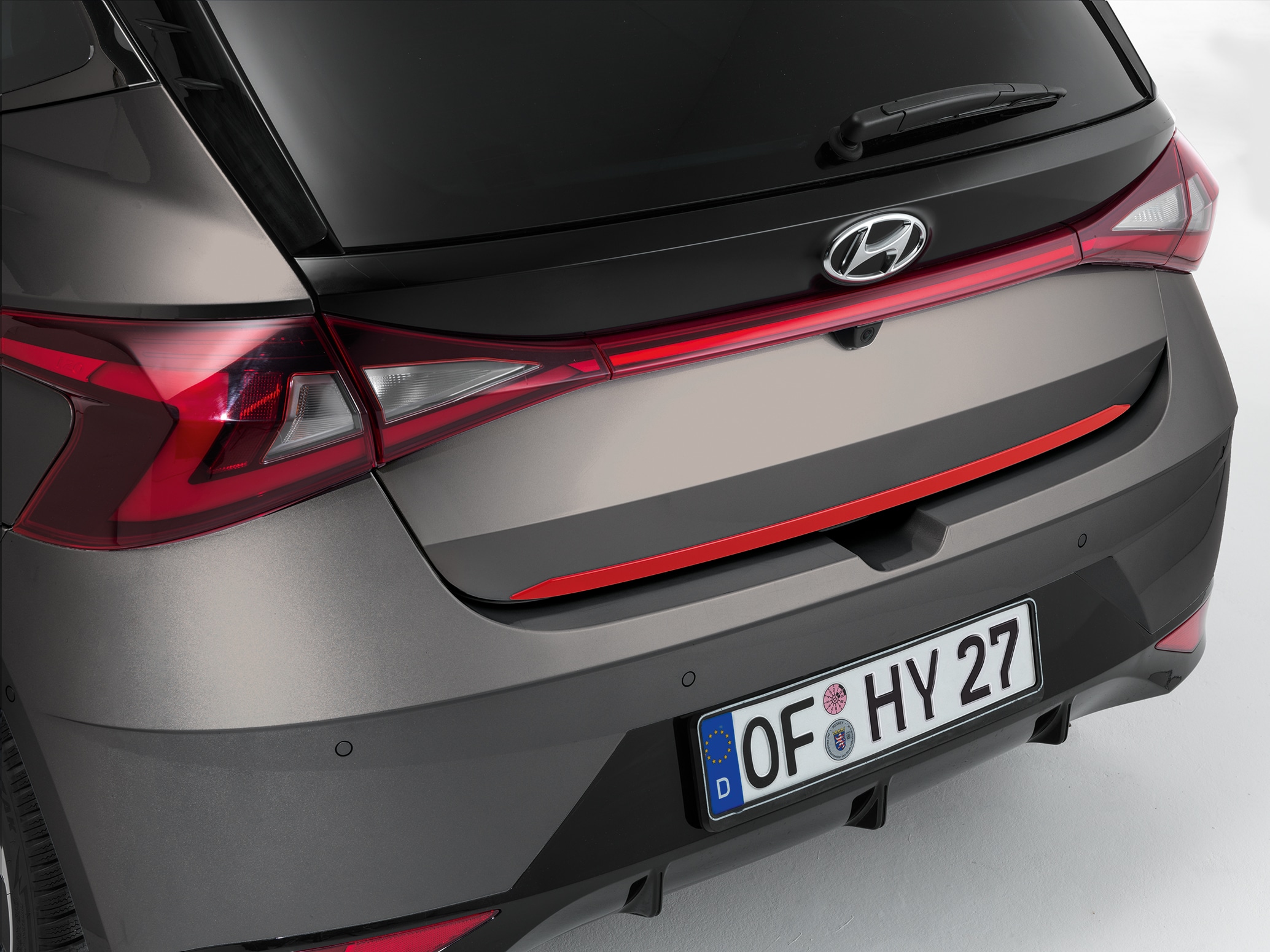 Tailgate trim line.
Superb elegance in every detail: this coloured strip brings a stylish finishing touch to your tailgate, and complements the other details that make your i20's exterior styling unique
Door handle trims & Steering wheel inlay.
Enhance the interior of your vehicle with these colour accents for steering wheel and door handle. Available in aqua turquoise, tomato red or phantom black.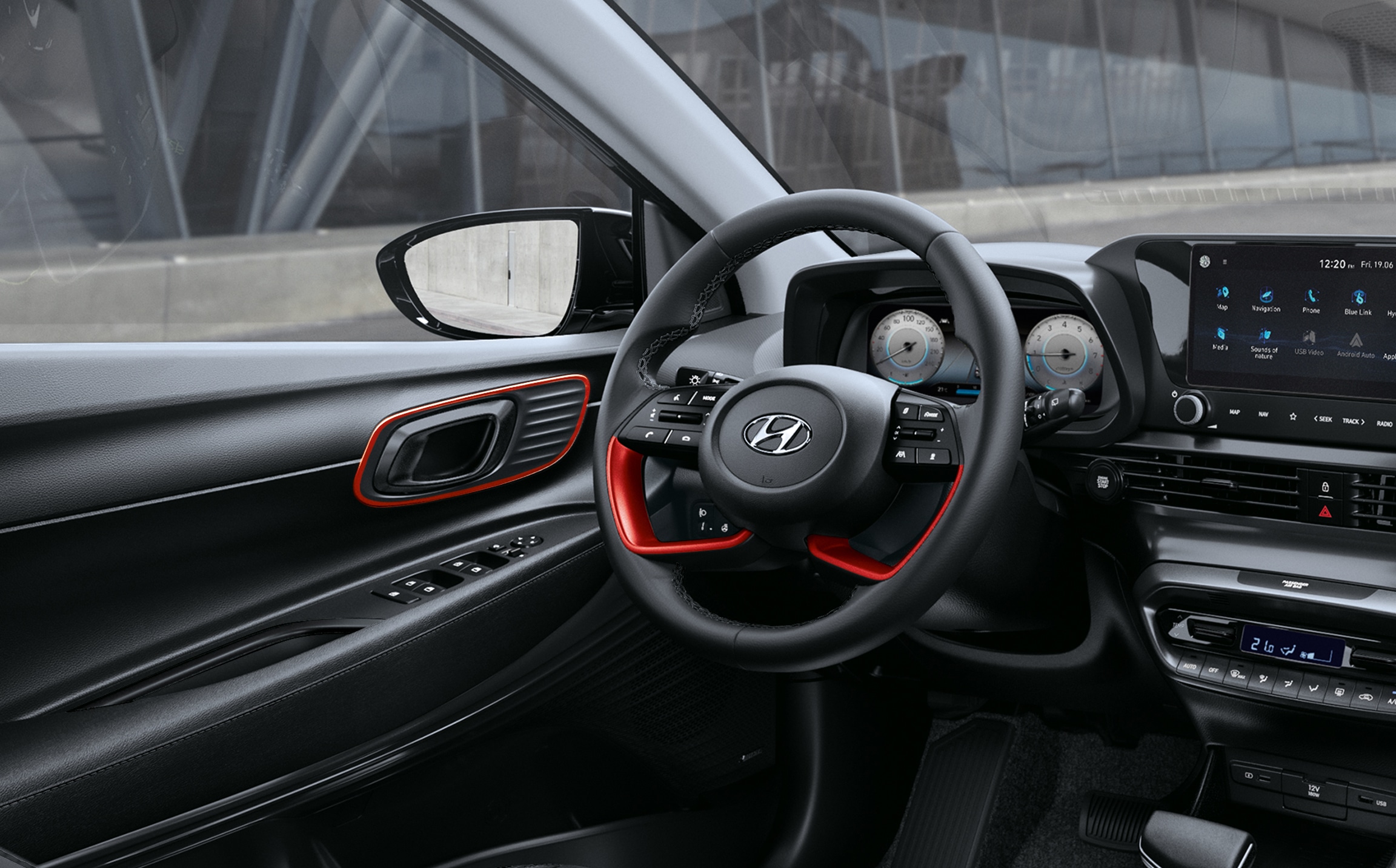 And there's more!
Hyundai Genuine Accessories have been created to help you enjoy even more fun and versatility with your new i20. All are precision-made using high-quality materials, so that they will fit your car perfectly.