Accessories
Exclusive finishing touches.
Genuine accessories for individual style.
The stand-out design of your all-new BAYON crossover already says so many positive things about you. And you can enhance that effect by adding your selection of Hyundai Genuine Accessories. All have been specifically designed and manufactured to the same exacting standards of your BAYON. So they not only look right, they are also guaranteed to fit perfectly.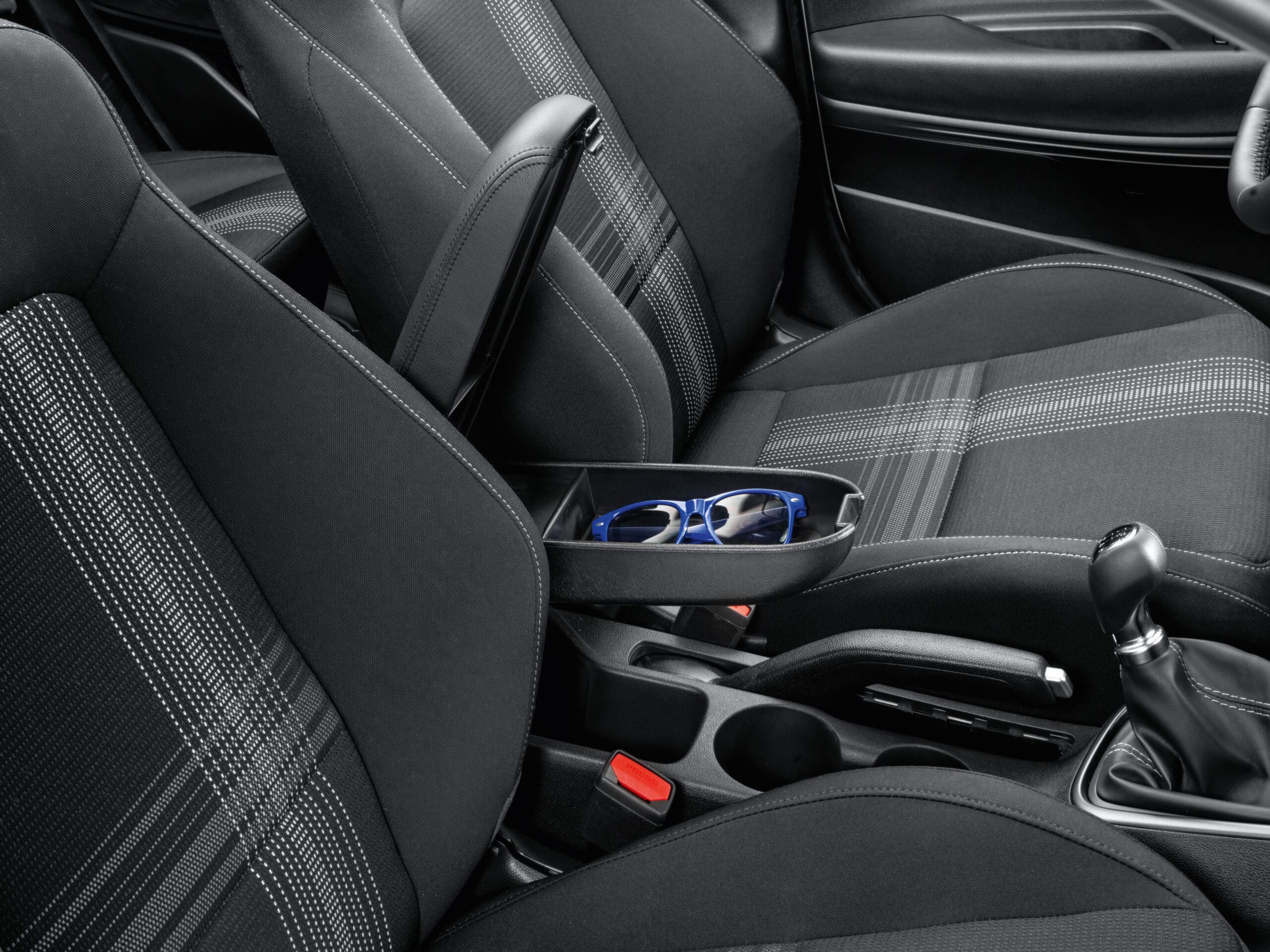 Armrest with a storage box.
Make your every day a pleasure. Convenient support and handy storage in one. This adjustable hinged armrest features a convenient compartment for keeping small items.
Trunk mat.
Maintaining quality. This custom-made mat keeps your trunk looking like new for longer. Made from high-quality velour and featuring the BAYON logo.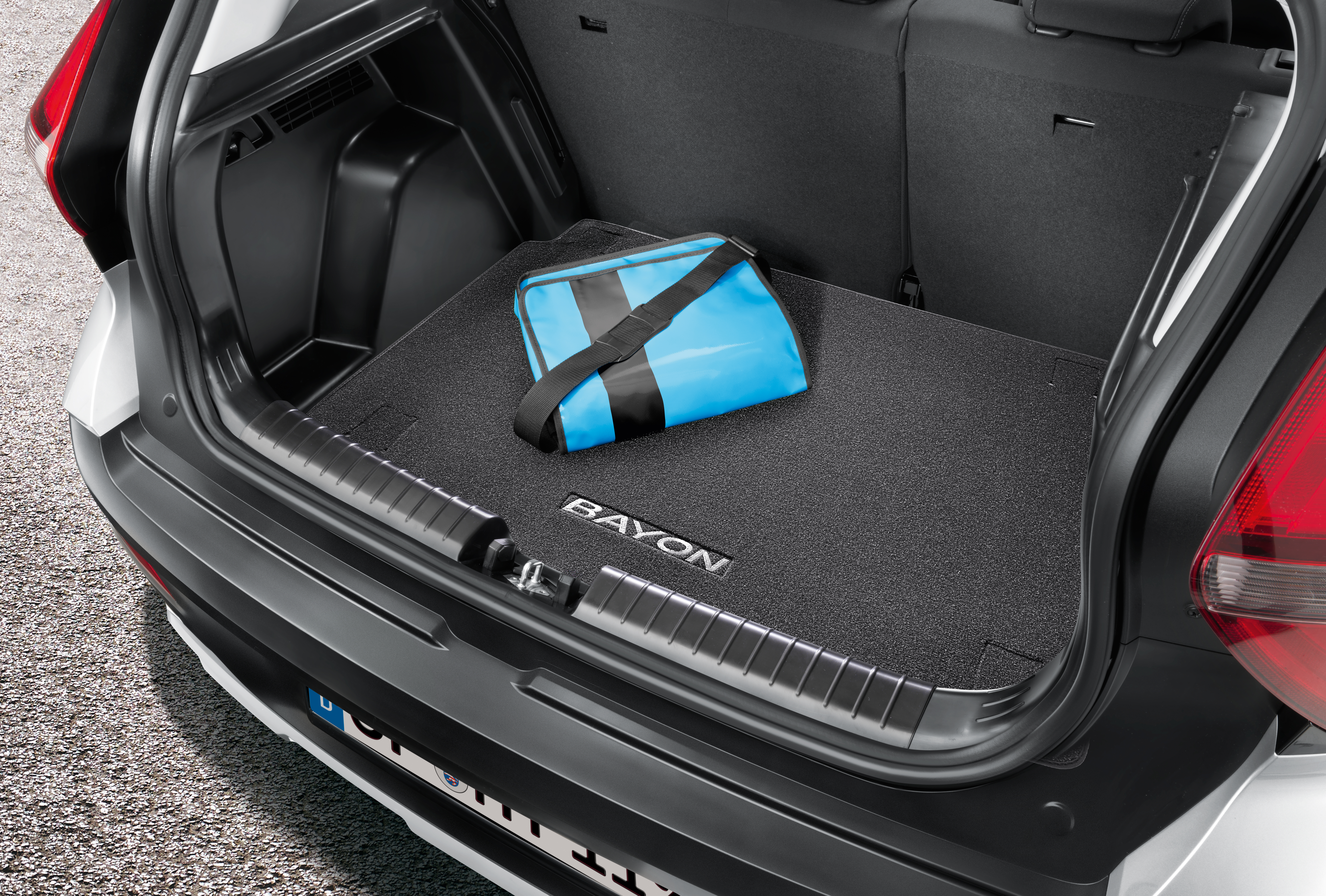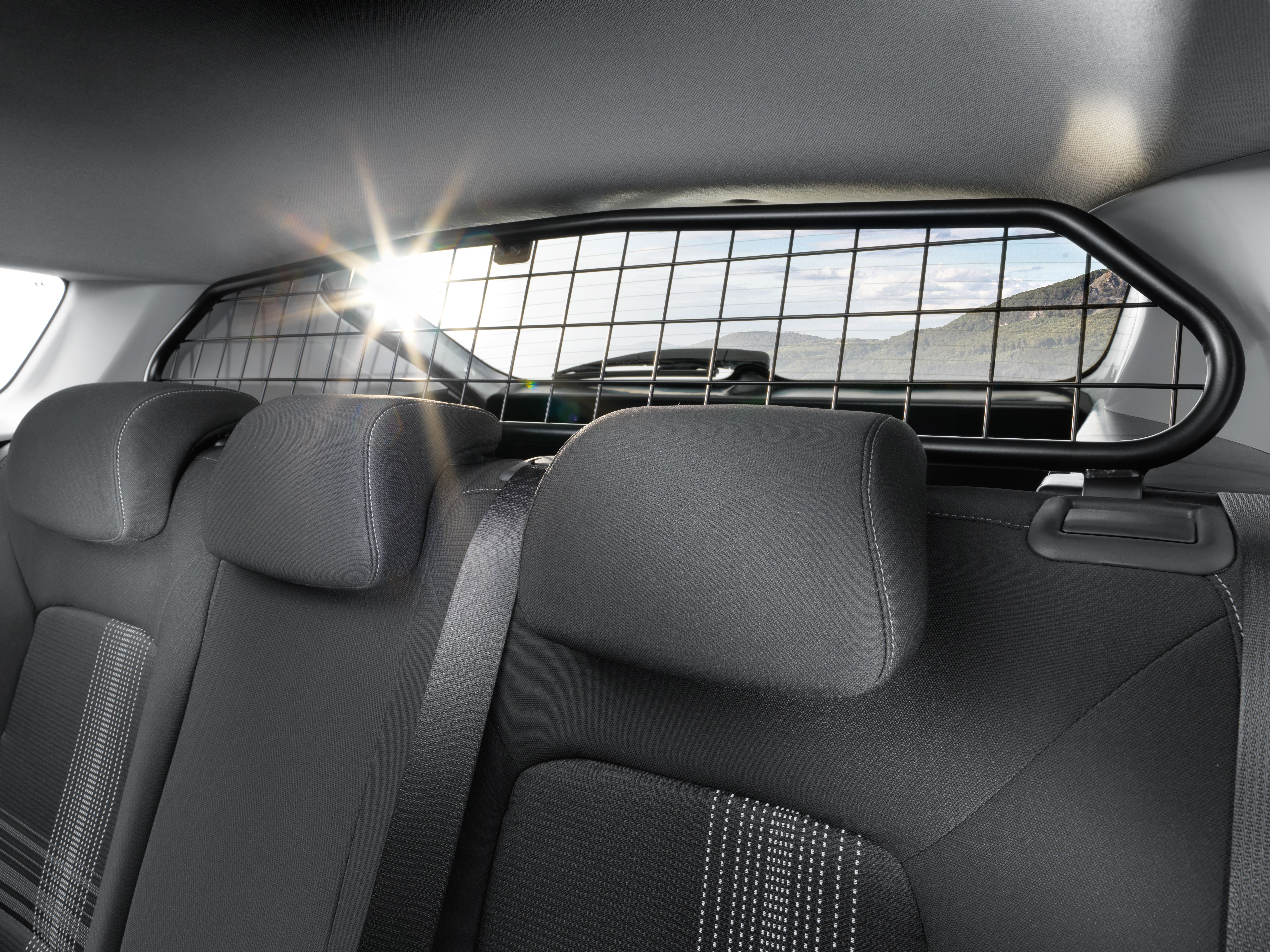 Dog guard.
Fitting perfectly between your BAYON rear seatbacks and the roof, the easy-to-install grid is designed to keep a pet and cargo in the trunk area.
Your exclusive finishing touches.
Take your pick of matching coloured highlights for interior, exterior – or both. You have the choice between three distinctive colours: tomato red, aqua turquoise and phantom black.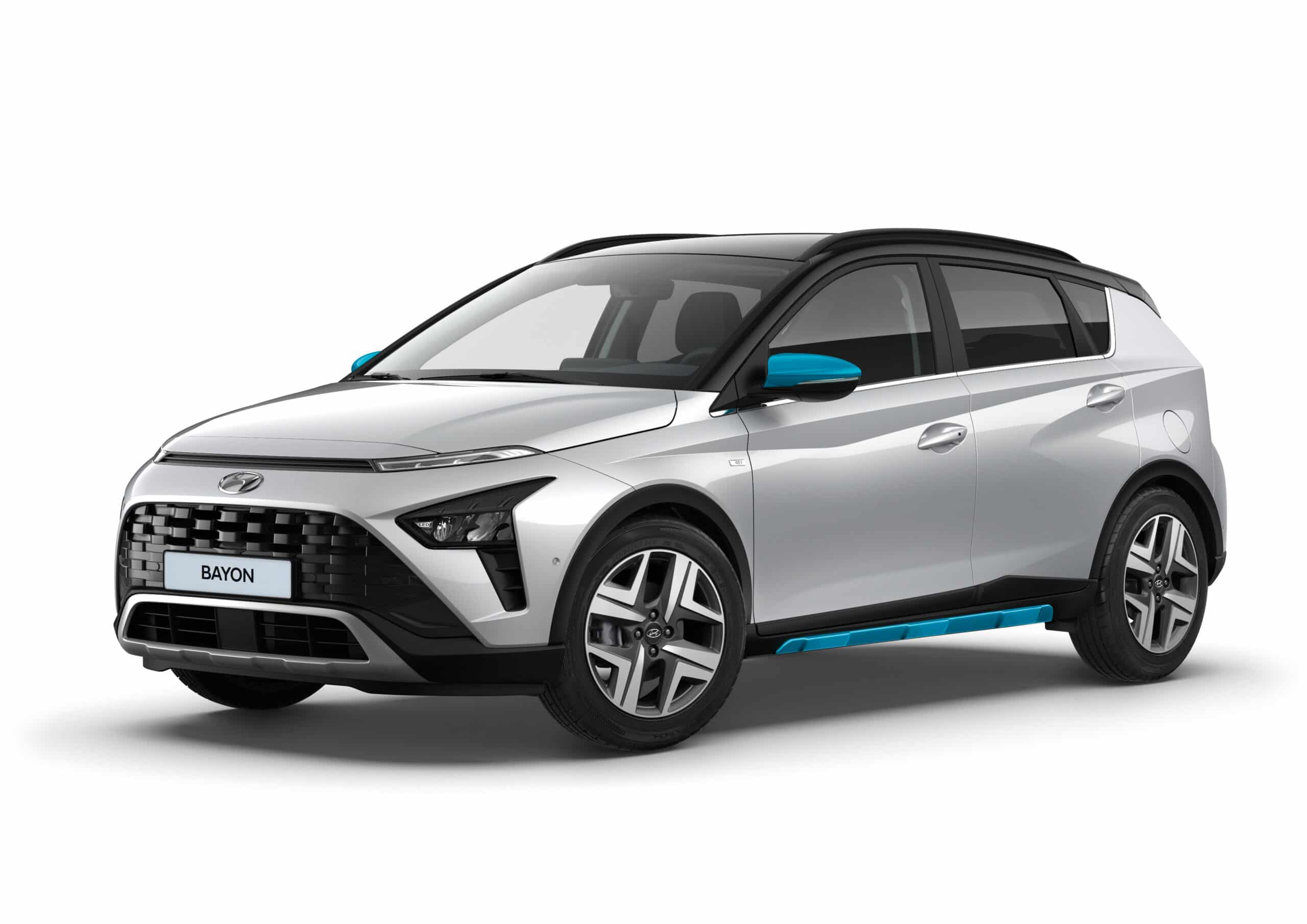 Door mirror caps.
Add a striking design detail and colour accent to your vehicle's exterior with these door mirror caps. Available in aqua turquoise, tomato red or phantom black. Only for vehicles with door mirror indicator.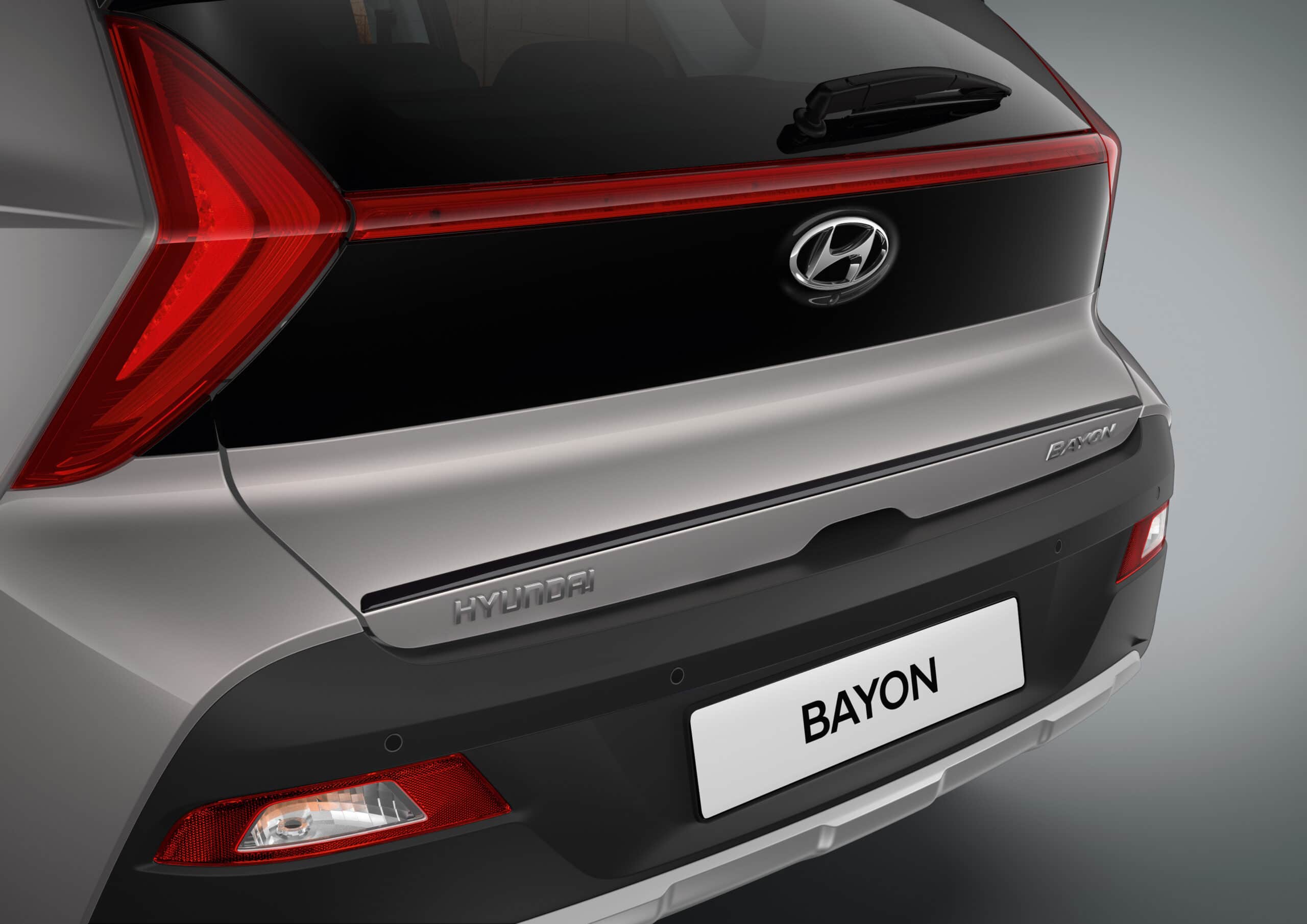 Tailgate trim line.
Superb elegance in every detail: this coloured strip brings a stylish finishing touch to your tailgate, and complements the other details that make your BAYON's exterior styling unique.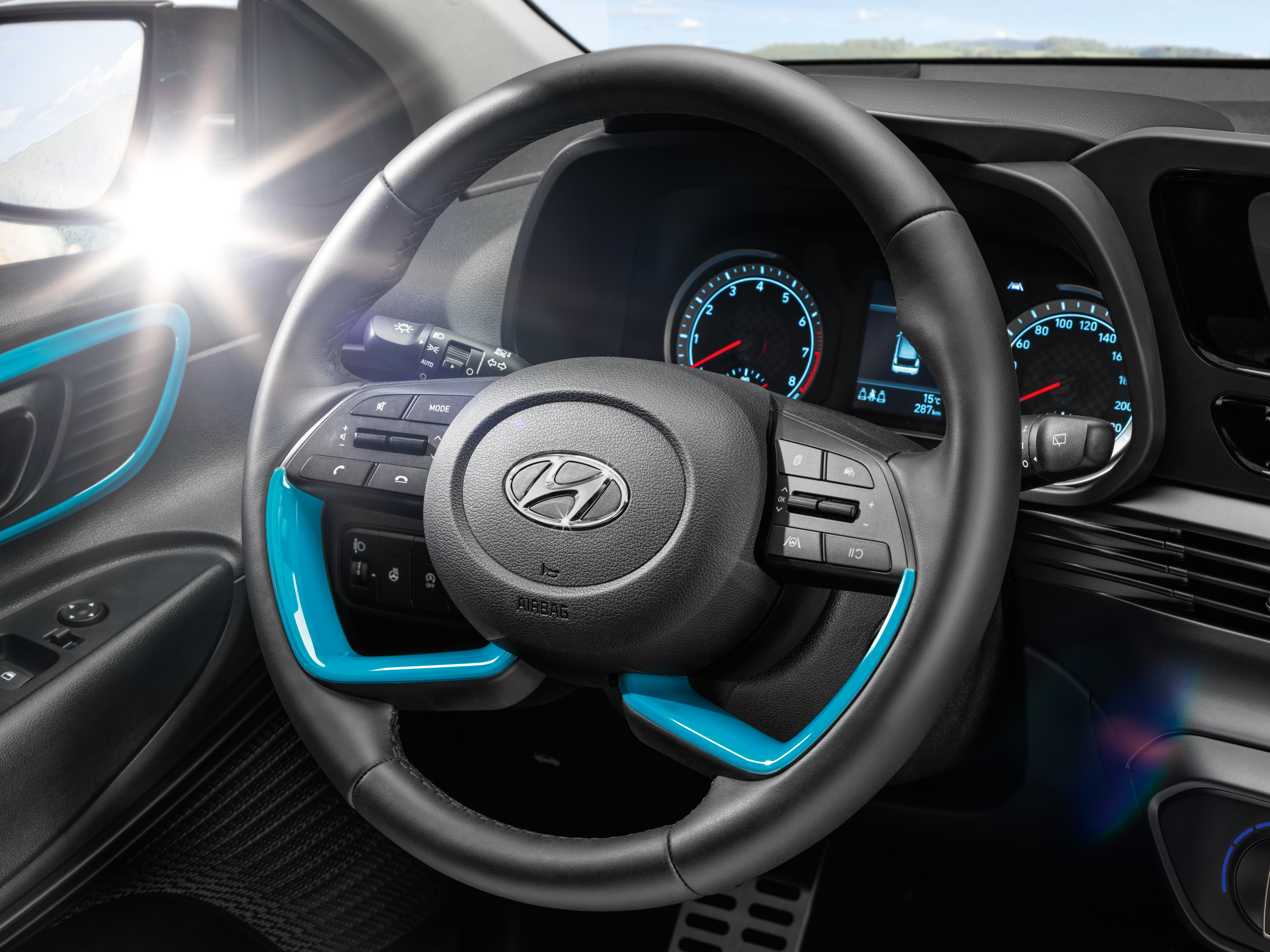 Steering wheel inlay.
Enhance the interior of your vehicle with these colour accents for steering wheel. Available in aqua turquoise, tomato red or phantom black.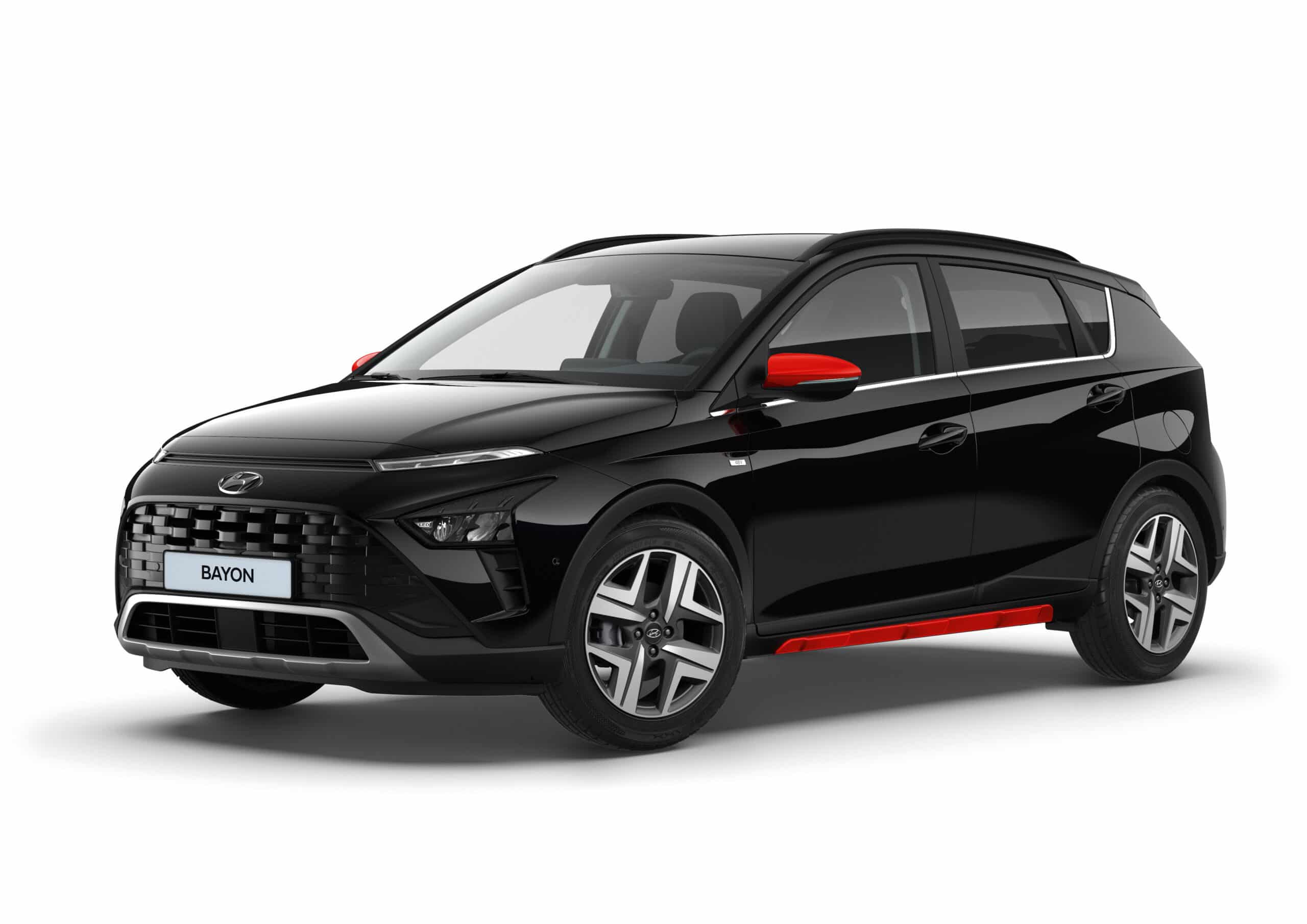 Side skirts.
Combine elegance with sportiness. These side skirts give an exclusive custom look to your BAYON. Available in tomato red, aqua turquoise and phantom black.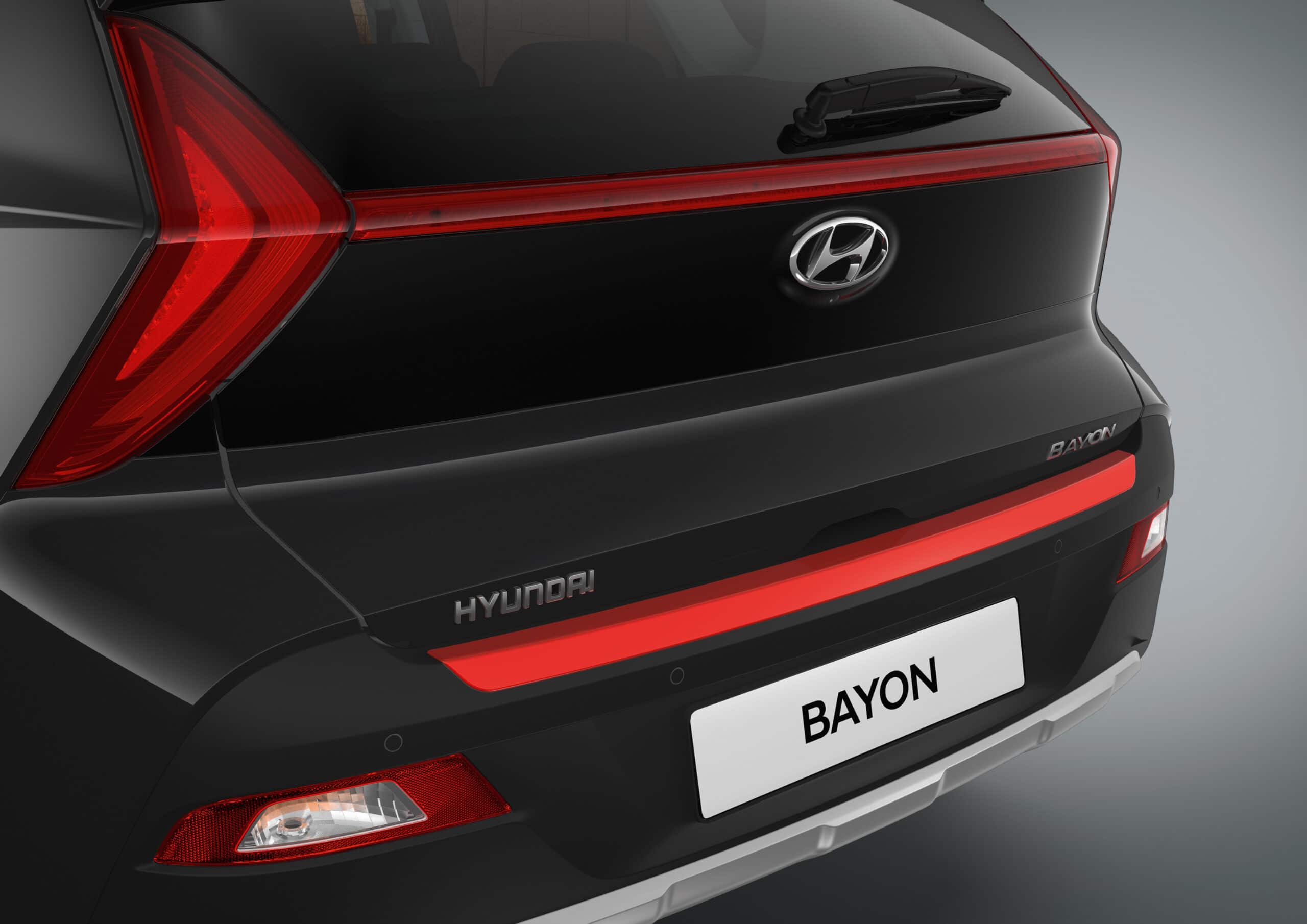 Rear bumper trim line.
This trim line finish adds a subtle and refined horizontal detail all along the top surface of your BAYON rear bumper. Available in aqua turquoise, tomato red or phantom black
Alloy wheels.
Complete your on-street image with the expressive alloy wheels choices of the Hyundai BAYON. These wheels are all designed and manufactured to meet Hyundai's highest standards. One design, two different colours. Choose our 15" Sejong wheels in silver or graphite. The 16" wheels are available in bicolour and graphite.
And there's more!
And there's more! Hyundai Genuine Accessories have been created to help you enjoy even more fun and versatility with your new BAYON. All are precision-made using high-quality materials, so that they will fit your car perfectly.